Stereotypical Britain – Many people living outside of Britain hold a certain image to the country and its inhabitants. It would be incredibly dismissive to quash these visions as untrue for outside visitors – but they're definitely all not true for all parts of the UK. England Travel Guide
Where To Find The Stereotypical Britain
They say you should never meet your heroes as you will only be disappointed – the same should be said for places you love.
The last thing you'd want is to go to England only to see that what everyone says isn't true.
It would be cruel to ruin the dream, so here are the best places to go to experience the English stereotypes that you hold dear to your heart.
Now, all you need to explore the land of the Brits is a good camera, a car, a comfortable pair of shoes and maybe you can pass the Life In The UK Test
London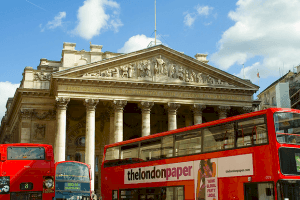 This is the capital for a reason – you'll find thousands of traditional stereotypes living and breathing here.
Visit the East End for cockney pubs and jellied eels, then travel to the center for a completely different culture.
Seeing past the busy workers power-walking past on angry phone calls, it's easy to experience the tradition seeped in England's capital.
In Westminster you can visit the Houses of Parliament and have a peek down Downing Street – and from politics to royals you can visit Buckingham Palace.
And then there are the skyscrapers, big red buses, the London eye, China Town, the Thames, the West End, Hamleys and Harrods, along with so much more.
York
The best word to encapsulate York is 'quaint'. With winding, cobbled streets, tea rooms and stone walls, this is a very typically English city.
It has old sweet shops and dusty second-hand book shops, as well as The Shambles – one of best preserved medieval streets in the world.
It is filled with tourist shops, tea shops, and aromas of fudge and chocolate…awesome things to do in York!
Lake District
With breath-taking peaks, quaint countryside towns and Wordsworth's grave, the Lake District gives postcards of England their pictures.
With around 15.5 million visitors per year, you won't be the only one chasing traditional England…
Make sure to visit Keswick for traditional English pubs and cafes.
Scarborough
When people think of Britain, they think of fish and chips – whilst the food horizons of many Brits may have broadened, this is still the go-to Friday evening meal for many households across the country.
Scarborough, the largest holiday resort on the Yorkshire coast, is the ideal place to visit for seaside traditions – as well as fish and chips, you'll find arcades, donkey rides, candy-floss and a nice freezing cold, British sea.
Yorkshire Dales
The county of Yorkshire has strong stereotypes attached to it – and they can all be found in the popular holiday destination of the Yorkshire Dales.
Talkative strangers, farmers, lots of sheep and an abundance of pubs – any village in the Yorkshire Dales will make you feel at home in England.
What is your favorite stereotypical place in Britain?
Cotswold Way Walking Trip Itinerary
Peak District Walking & Outdoor Festival
Spring has arrived, and in Peak District, England, they're preparing for the upcoming annual Walking & Outdoor Festival later this month.
The festival begins the 23rd of April and continues to the 8th of May, and over 100 events and competitions will be held during the festival.
For those who don't know, Peak District is known for having some of England's absolute best places for hiking, with many great trails with beautiful views.
The Peak District is the UK's first national park, and the festival highlights and showcases the best of the area; the lush landscape, picturesque villages and the rare flora (which includes orchids during spring and early summer).
The festival will be fun for everyone who loves the outdoors, but you really don't have to be an expert; guided tours, climber lessons for beginners and navigation lessons for beginners are just a few things for those who are like me, and want to try the outdoors sports for a bit without any real experience.
Another fun way to enjoy the natural park is to do it with an 'artistic' focus.
There are specialized photography walks and a photography competition (the theme this year is 'fire and light') going on.
During the guided walk in the district you'll learn heaps of history about the area, with all from railway heritage walks to plague village walks.
Ambleside
If you're interested in visiting The Peak District, I think this is the best time of the year to do it.
Many people have planned their Peak District holidays for months in advance so it might be a bit tricky finding some place to stay in the some of the closer villages.
One way to get around this would be to spend your nights in one of the many pretty Ambleside cottages.
Ambleside is as beautiful as the village in the main Peak District area, and then you can just drive to the festival for a lovely day trip.
There are many nice villages around Lake District as well, In Keswick, renting out one of the traditional Keswick cottages is very popular for weekend holiday makers, and if you find it too far to drive to Peak District from there you'll find that the nature around these villages is pretty amazing in itself.
Lake District as well, In Keswick
If this is a bit short of time to plan, don't worry, since there are festivals in Peak District all year round, the next one, National Forest Walking Festival, begins already May 21st to June 1st, and then there is another autumn festival in September.
So basically, whenever you plan to go here, check out what festival is going on in the near future and go then, a festival always brings out the best of places!
London Travel VIDEO Discover a Wonderful City
We felt like London was a small town which had exploded with people, the buildings were cute, everything was close and we really felt at home even though everyone around us was sprinting around, stressed out of their minds.
The fact that London had so much nature within the city, really gave you a chance to sit down and relax even with all that chaos around you while on your vacation in the UK. England Travel Guide
What To Do In London – So you have a ticket to London, now what?
London is a city that basically has it all, but for many it's often hard to know where to begin.
It has great shopping, beautiful architecture, awesome nightlife, parks, markets and lots of UK Celebration!
A weekend in London will be packed with stuff to do
Getting Around London:
London Travel VIDEO
Many of the places of interest are concentrated in one area so you can walk between them, however, the public transport is quite good and by using the subway you save a lot of time.
A day pass is a good idea to get, it costs 6£ and is valid from 9.30 am and lasts all the day until 4.30 am the next morning – you can use the pass both on subways as well as buses.
Things to do London: Parks And Speakers Chair
London is full of beautiful parks to hang out in on a nice day or stroll along the green alleys, so take some time to slow down the pace in the parks between shopping.
St James park and Hyde park are two big parks located right in town which are both very nice.
In Hyde park they have something called "speakers chair" every Sunday, where people stand on a stage and talk about whatever they want in a microphone for whoever wants to listen.
If you have the guts, you're welcome to get up there yourself! St James park is a beautiful park to check out after or before a visit to the Buckingham palace.
Changing of the Guard
The changing of the guard at Buckingham palace at 11.30 every morning is a big tourist attraction.
Don't hold any high expectations on the actual "show", especially not in bad weather (which isn't too rare here), but it's worth a look just to experience the crazy crowds.
London Big Ben
London Eye
The London eye actually gives a great view over London, and it's especially beautiful at night.
But even the area itself is worth a tour, there is a pretty cool area full of Graffiti art right nearby.
The best view of Big Ben is from the Westminister bridge going between the London eye and Big Ben, and who doesn't want that iconic photo shot?
London Shopping
Oxford street is the place for shopping. There is something for everyone here, and for most budgets.
But for an actual experience, head to Harrods.
Perhaps buy something really small as a souvenir from this place, or just window shop around this historic, exclusive shopping complex.
Camden market
London Markets
London has HEAPS of markets; Small, big, famous and unknown.
Camden market is one of the more popular ones, and it's a fun place to buy things from local unknown designers.
Covent garden also has a market, and after some shopping you're likely to see some awesome street performers on the square.
This is the square where famous street performers do their acts.
London Nightlife
For a beer at a cozy pub with good atmosphere and intimacy, The Cittie of York on High Holbourn is a good choice.
The pub has a very traditional design, and you sit in little wooden booths.
For the cheapest beer in town, Ye Olde Cheesire pub on Fleet street is the place to go.
The pub is the oldest in London, and they brew their own beer out of town.
For a real club experience, Cafe 1001 is a cafe and DJ bar on a side street in Brick Lane which we got a tip about from a local guy.
Many tourists don't know about the place, but it's a huge hits among the people living in London.
Where And What To Eat in London:
It's almost more "typical" to eat international food than the traditional British food in London.
Cuisine from all corners of the world can be found here, so make the most of it!
Restaurants that are located a bit out of the central areas are of course a lot cheaper.
The smaller streets around Kings Cross have some good deals, but chances are that you will be in the center for lunch.
There are a lot of "all you can eat" buffets spread around the city center in London, especially Chinese cuisine, but also a lot of Indian restaurants.
For good Mexican food, Chilango is a great Mexican eatery located at five different places across the city.
We ate at the one in chancery lane 6, and the burritos and nachos were awesome.
Where To Sleep in London:
Clink 78 hostel
We recommend Clink 78 hostel, a hostel right next to Kings Cross.
It's located in a nice area with a village feel to it, with small streets and cozy cafes and pubs.
The staff at the hostel are very helpful and informative, and more than happy to share their local tips and favorite spots around the city.
Ask them anything and they will know, if not they will check it up for you.
You get a big breakfast buffet included in the stay, and they also have a pub downstairs which is very popular with the guests.
If you want to cook your own food there is a big kitchen there as well.
A pretty cool detail about the hostel is that it's actually a restored 200 year old Courthouse with a few authentic prison cells. and a courtroom used as an internet room.
Get out: Take the scenic train to Wales, and experience the Welsh culture only a few hours away.
And since London is, well, London, cheap flights leave the airport every minute!
(photo credits: Trodel – _dChris)
Weekend in London UK in the Capitals Coolest Spots
When you think of London, you probably think of Big Ben, red buses, Buckingham Palace, shopping at Oxford Street and the many theaters of the West End. But this is only just the beginning.
London is a vibrant and fascinating city, steeped in layers of history and culture."
Like any international city it's also constantly changing, and finding the newest spots can tricky for a visitor.
So if you're keen to scratch beneath the surface of this captivating city and have an extra insight into all the coolest happenings, check out some of our suggestions:
Where to Eat in London
A decade ago London's King's Cross was one of the city's biggest problem areas with drug addicts and prostitutes working the streets and bringing an unwelcoming feeling to the area.
Today though, this has all changed and the area has had huge sums of money spent on it.
As a result King's Cross is rapidly becoming one of London's most exciting new places to hang out and among other things is now home to a whole host of fabulous restaurants.
We love Caravan at the Granary Building for Mediterranean style foods, Kerb for street eats (very on trend at the moment!) and the fabulous Plum + Spilt Milk at the Great Northern Hotel, which serves up a mix of modern British cuisine in chic surroundings.
Go For Coffee in London
Hanging out in Coffee shops can be a great way to get a feel for how the locals live and Dalston, in London's trendy East End, is undergoing a revival right now.
It's home to many artists and creatives and as a result you'll find plenty of funky and interesting places to go for coffee.
Café Otto, a specialist music café, is a great choice for a latte and a slice of cake and also worth visiting in the evening for one of their gigs.
Tina We Salute You makes the best cappuccino we've found and we also love Betty's for a relaxed yet funky atmosphere.
Hit the Shops in London
When Olympic fever took over London in 2012 the area around the Olympic park benefited in many ways.
One was the building of the fantastic new Westfield Shopping Centre, which makes shopping in London easier than it has ever been.
The center has all of the major stores, as well as a few welcome surprises and basically is a whole lot less crowded that Oxford Street on a Saturday!
When you're there head up to the top floor of John Lewis – no not for any pairs of striped pajamas or 12 piece dining sets.
They have a special viewing platform where you get a great view over the Olympic Stadium and on to the rest of London and it's well worth a look.
Where to Stay in London
The newly renovated Great Northern Hotel at King's Cross Station is really topping it as London's coolest hotel right now.
This gorgeous luxury hotel has 91 rooms, all wonderfully chic and beautifully designed and the hotel itself has many quirky reminders of its railway heritage.
There's a replica train carriage acting as a corridor from the main stairway to the loos and the beds in the most compact size of guest room evoke the classic continental railway sleeper carriage.
All rooms have USB charging points, free in room entertainment and there are pantries on every floor where you can help yourself to home-made cakes and the day's newspapers.
It's a fun twist on the traditional railway hotel and we love it.
For Drinks in London
Stoke Newington is rapidly becoming one of the coolest 'villagey' places to hang out this side of well… Clissold Park (Stokey's lovely green space).
Church Street, the main street there, has many nice watering holes ranging from English Pubs, to smart cocktail bars and beyond.
Try the Baby Bathhouse, the Jolly Butchers and Auld Shillelagh.
A night out there is always fun, can be unexpected and you won't be far from your lovely hotel when you want to jump in a cab home.
Has this article tempted you to take a few steps off the tourist trail on your next trip to London?
Or do you know of any great up and coming spots that we haven't mentioned?
Please feel welcome to get commenting – we'd love to know!
Visit London for the Street Food Scene
It would be fair to say that in the last year or so, street food has officially become a 'thing' when it comes to travelling.
Going to Goa?
You won't want to miss out on the samosas, chicken and cool drinks from the street vendors on the beach.
Jetting off to Vietnam?
It's all about Banh mi sandwiches.
Visiting the big apple?
Well, while you've pretty much got your choice of anything, you'll definitely want to sample a serious hot dog or two.
What about London?
The street food scene in London has taken off in the last year or so.
Everywhere you look, people are selling food from market stalls, vans and open air bars."
So, if finding fabulous places to eat on trendy streets and at pop up stalls galore is what you're craving, London could be your perfect travel destination.
There are loads of places to try, but a few top picks include:
London Kerb
Kerb is a street food collective based at Kings Cross – perfect if you've just arrived from somewhere else in Britain, or hopped off the Eurostar at St. Pancras.
Kerb rotates its traders, so even if you visit every day of your stay in London, you'll be able to try something new each day!
Check out the selection here.
London Broadway Market
As the coolest East London weekend hangout around, Broadway Market in Hackney is home to some well-established food traders.
Try the quintessentially British bites at Eat My Pies and the beautiful handmade chocolates and cakes at Cocoa&Me to start off with.
Real Food Festival
Once you've hit the London Eye, strolled along the river bank and caught a show at the National Theatre, check out the plaza behind the Southbank Centre (a couple of minutes' walk from Waterloo station).
Feeling flashy?
Go for lobster and chips from the Whitstable Shellfish stall, or, if you've had quite enough fish and chips, try a tiny taste of India at the Horn Ok Please van.
A trip centered on street food really makes you feel like a local, so check out some short stay London apartments and sort yourself out with your very own crash pad.
That way, when you come back laden with cheeses, breads and other treats from all the amazing markets you've been to, you'll have a fridge to put them in.
Plus, no one will judge you when you decide that a midnight snack really is a great idea!
Things to do in London for free
London has become the most visited city in the world – whether for business or pleasure, London has a lot to offer any traveler, although it's not always that easy to figure out what things to do in London.
As famous as Buckingham Palace or its iconic black cabs, London is also known for being a little pricey.
However for those who would like to visit on a budget, you'll be pleased to know that there are a fair few things to do in London that are completely free.
Staying in London doesn't have to cost a pretty penny either; there are many London city hotels to choose from that keep prices competitive and wallet friendly.
Things to do in London
Things To Do In London For Free!
London Artwork
London has a range of different museums and art galleries, and you'll be forgiven for thinking that these prime collections of antiques and modern artwork will cost you a few pennies to visit, however in fact almost all of London's art galleries and museums offer free entry all year round.
There are many available to suit almost every audience, whether you're interested in modern art, there's the Tate Modern that displays pieces from 1900 on wards and changes its displays every 1 to 2 years.
For those looking for a little of world history, and more things to do in London, then pay a visit to the British Museum, which is home to over 7 million antiques.
The world famous British Museum has been open to the public since 1753 and to see all the exhibits would take you around a week.
There are many more museums and galleries in London that are free to visit, so it's worth exploring to see what history this famous city has to offer.
London Ceremony Of The Keys
The Tower of London is the resting place of the Crown Jewels, and is usually open to the public during the day (£17 for adults and £9.50 per child) however in the evening; the Tower of London's gates must be secured.
This ceremony has been tradition for over 700 years, free to the public, and is performed by the chief yeoman in his red tunic.
If you apply in advance you are able to escort the warden to the gates.
Open House Weekend London
In London there are around 700 different sites that aren't usually open to the public, including sites such as the City Hall, the BT Tower and the Bank of England.
Every September, Open House London gives you the great opportunity to explore these sites completely free of charge.
There are a few places that require pre-booking, so be sure to check which sites these are before you go.
With all the available sites and great things to do in London, there will be a professional or amateur enthusiast willing to guide you around the premises.
Each volunteer will have a recognition badge to determine which sites they can gain access to.
Some of the available buildings may also have their architect on site, ready and willing to give you information about the building itself.
The Simple Outdoors
If you happen to visit London while the weather is nice, then a pleasant and cheap alternative is to visit one of London's many parks.
The available parks are of course free top explore and offer a great place to enjoy a walk, a picnic or some family sports.
Many have their own lakes and wildlife, Greenwich Park is the oldest royal park, and is used as the starting point for the London marathon.
This park is also home to the royal observatory and was formerly used by the royals for hunting.
There are many parks in and around London that are guaranteed to offer their own unique experience.
If you're one for bargain hunting, then London is the perfect place to be, with a collection of markets selling everything from second hand clothes to antiques, London's markets are great for exploring and are free to roam.
The markets will give you first hand experience into such a vibrant culture.
To visit many of London's attraction would cost you on entrance fees, however why not see London on foot, and see the city while enjoying a leisurely walk.
The majority of London's major attractions are within walking distance of each other, and with many free self guided tour guides available, you can sight see around the city without reducing the weight of you wallet.
Also if you take a walk along Regent's Canal, you'll also be able to see some of London's zoo animals for free, including giraffes, okapis and red river hogs.
Big Ben
Known to be the most accurate clock in the world, Big Ben or the Great Bell as it's officially known by is London's most iconic landmark.
If you're a UK resident you know what to do: book in advance you can take advantage of a free tour around the clock tower.
Tours take place Monday to Friday at 9:15, 11.15 and 14.15 with a maximum of 16 per tour.
To get a place on the tour you must request to visit through your local MP 3 to 6 months in advance and you must be over the age of 11.
So, now you know a little more about the city and what to do in London once you're there.
Discovering London – What to Do and Where to Stay
Some destinations are so packed with must see sights that it's virtually impossible to select which ones to visit.
London is an excellent example of such a destination.
It's an ancient city that successfully blends a lot of modern glamour alongside venerable locations.
Experiencing it all would require several lifetimes.
That's why the Discovering London Tour is such an amazing idea and can lead to an awesome UK Celebration.
Rather than being overwhelmed by the prospect of "doing it all" in London in a short space of time, the Discovering London Tour helps tourists get acquainted in a personalized way, and just maybe you might experience the stereotypical London
It just might be the best value for visitors who only want to hit certain highlights or who want to see what London is like beyond the guidebooks.
Each Discovering London Tour is hosted by Peter Berthoud, an expert on the city's history and culture.
Every tour is unique and tailored to the visitor's specifications.
That means no scripted dialog and no inflexible routes.
In fact, people who book a tour have final say as to all the stops that the tour will make.
That's because each tour is for a small, select group.
They choose which sites they want to see and which sights should be left out.
Moreover, because groups are limited in size, many more destinations within the city are able to accommodate them.
Being able to enjoy a professional tour guide without the hassle of a massive group is definitely a major advantage.
With the help of their guide, visitors can craft a few hours or even a few days of superior sightseeing.
All of the major London attractions can be placed on the itinerary.
Alternatively, people who are looking for a more behind the scenes look at the city can request to be taken to places that are off the beaten path.
The result is a highly personalized experience that no one is likely to forget.
As an expert guide, Peter Berthoud can provide visitors with an insider's view of London.
He shares stories that most people are unfamiliar with, and his conversational style immediately puts people at ease.
Each tour is conducted at the pace the participants request.
That means being able to stop for breaks or allow for a detour if a sight that's not on the itinerary catches someone's eye.
These are authentically customized tours that are designed to save the traveler time, money and energy.
For anyone who is unfamiliar with London, these tours can be a lifesaver.
Chances are good that time in the city is limited, so a Discovering London Tour is the best way to maximize the experience.
However, these tours are also beneficial for locals who are hoping to discover a new side to their city.
Peter has spent years developing familiarity with all of London's twists and turns, and he loves sharing his knowledge with others.
Discovering London Tour
Whether you are a first time visitor or have lived in the city for decades, a Discovering London Tour can be the ideal introduction to a fascinating destination.
London is full of life, vibrant and busy with amazing festivities for all ages.
Discovering London With many cultural events to explore for little or no cost, you can visit art museums such as Tate Modern, the Florence Nightingale Museum, the National Theatre, and take the kids on Harry Potter Tours or spend a day at the London Sea Life Aquarium or the new London Dungeons.
All situated on the South Bank and Bank Side on the Thames River, great hotels, restaurants, pubs, boutiques and markets await those who visit London.
Art in London
The Tate Modern, one of the most famous museums in London, is located on South Bank.
Offering a fantastic blend of modern and contemporary art, view artists work by Picasso, Warhol, Pollock, Mattise and Dali.
For nearly 2,000 years South Bank has been home to artisans, entrepreneurs and lovely architecture.
All within walking distance from your hotel, are great restaurants, shops, pubs and beautiful walking paths on the Thames.
Bring the Kids
South Bank is alive with activities for children as well. They will love the Waterloo Carnival, the Sea Life Aquarium, Harry Potter Tours, the Reptile House at the London Zoo and the great underground London Dungeons with rides and shows for all.
In the summertime the streets are filled with activity, particularly festivals with food, amusement park rides and more.
Drink Up!
Just across the Waterloo Bridge on Bank Side, a wonderful busy and vibrant area of London, are pubs once frequented by Charles Dickens- The Rake and The Anchor.
You may also enjoy wine tasting at the Vinopolis, a visit to the Borough Market, an outdoor produce market, and artists shops and book stores for easy browsing.
Catch a Show
Theatres reign in this unique area of London so be sure to take in a show, whether it be Shakespeare or something a bit more contemporary.
Leaving the South Bank area, a stop at Abbey Road where the Beatles made their last album cover is an interesting feature- the Zebra Crossing.
London offers tours of the London Rock and the Beatles Site Tours for all Beatles fans.
Without a visit to the many delightful museums, historical sites, musicals, plays, famous parks, shops and restaurants in London, your holiday would be at a loss.
To locate a place to stay in the area of London you're visiting,
Stay at one of the amazing hotels in London, this city as much to offer and you can find easily find the perfect room that is just an easy stroll to pubs and restaurants.
Memorable sites such as Tate Modern, the Thames River's South Bank and Bank Side are sure to catch your breath with history dating back thousands of years.
Top Three Day Trips from London
Day trips from London has plenty of sights and scenes to keep any tourist busy.
If you have the luxury of exploring the city for a week or more, you may want rent a London apartment to create a home away from home.
A longer stay will also grant you the opportunity to explore both the city and some great places a short distance outside of the capital city.
Here are three cities you should check out to get a better feel for what all England has to offer:
Bath
The big draw in Bath is the Roman Baths, built around 2000 years ago.
With interesting exhibits and stunning architecture, the only drawback to this attraction is that you can't actually jump in!
A better idea is to head just across the street where you can try the unique experience of soaking in Britain's thermal waters at Thermae Bath Spa, a four story day spa that includes a rooftop pool with sweeping views of the city's Georgian architecture.
Other famous attractions include the Royal Crescent, which is a series of 18th century houses and lawns and will give you an idea of what life was like in Bath at the time for upper-class residents.
If you're a fan of Jane Austen, be sure to check out the Jane Austen Center while you're there.
Brighton
Another place definitely worth checking out if you want to extend your time in London is a coastal trip to Brighton.
A stroll along the beach and the pier offers a breath of fresh air.
The city is also home to the world's oldest working aquarium.
North Laine and Kensington Gardens are great places to find vintage and flea market treasures, and Brighton's independent record shops are renown among music lovers.
Of course, one of Brighton's biggest attractions is the extravagant Royal Pavilion.
It was built for the Prince of Wales, who later became King George IV, with construction beginning in 1787.
The interior design is striking and borrows heavily from Chinese and Indian design and architecture — a stark contrast from the rest of the city.
Oxford
This city is known for the "Dreaming Spires" of its ancient university and medieval churches.
Bibliophiles should head straight to the Bodleian Library, while sporting fans should try their hand at punting — steering a wooden boat down the river with a pole.
If you visit in late March/early April, you might even catch the University Boat Races and witness one of England's greatest college sporting rivalries between Oxford and Cambridge.
There are also several museums worth visiting and if you love theater, make sure to check out some of the professional theater productions and amateur student shows.
A great way to spend an afternoon in this scholarly town is to peruse the shelves at Blackwell's Books and the Oxford University Press Bookshop.
5 Money-Saving Attractions In London
There's never a dull moment for tourists wanting the best of what London has to offer.
With plenty to see and do during the day and London nights out ranging from a cultured evening at the theater to a full-on night on the tiles, it's very easy for sightseers to quickly lose track of how much they're spending during their time in the English capital.
Fortunately, there are a plenty of options available to anyone that wants to stay in London on a shoestring budget.
Here are five money-saving attractions well worth checking out:
Camden Markets
Things To Do In London Camden Markets
Head down Oxford Street, which is Europe's busiest shopping street, for a spot of retail therapy and the chances are high that you can spend an absolute fortune in no time at all.
Down at Camden Markets, though, there are bargains galore and all in one of London's most diverse and interesting boroughs.
Peruse the many shops and stalls or just watch the world go by in one of the vibrant cafes, bars and pubs.
Cost: Nothing, unless, of course, something catches your eye in one of the boutiques.
Covent Garden
Covent Garden
More glamorous than Camden Markets, Covent Garden is renowned for the street performers that work day and night to thrill the visitors that head there to be entertained as well as wined and dined in style.
If this is not your cup of tea, then just walk around the former fruit and vegetable market, which is now home to many charming and curious independent shops.
And put time aside to watch the artists, jugglers and musicians that line the surrounding streets looking to wow the crowds.
Cost: Free, but you may feel compelled to donate a bit of loose change if one of the street artists impresses you.
Science Museum
Science Museum
An ideal place to head to if you're holidaying with children or if you're still a big kid at heart.
Learn all about space travel and more at the Science Museum, where the various hands-on exhibits bring the museum to life.
The Natural History Museum, which is also free, is literally next door and Hyde Park is a short walk away, meaning this particular corner of London is easy on your wallet and fun at the same time.
Cost: Zilch.
Tate Modern
Tate Modern
Arguably the best of London's 'free' museums is the Tate Modern, which is located right on the banks of the River Thames over the Millennium Footbridge.
The exhibits will divide opinion and provoke healthy debate in a way no other attraction in the city will.
From the beautiful to the outright bizarre, the Tate Modern has it all.
Cost: Free, although you will have to pay if you want to see the major exhibitions.
The Monument
London Monument
A hidden gem in London is the Monument, which offers a stunning vista of the city and was built to commemorate the Great Fire of London.
Well, 'hidden' is probably not the best word to describe it seen as though it was constructed nearly 350 years ago and is actually the tallest isolated stone column in the world.
Yet it's commonly overlooked by people that want to see London's skyline.
However, climb the 311 steps up the mesmerizing spiral staircase and you'll be greeted by incredible views.
What's more, it's a bargain when compared to the fact it costs nearly £20 for an adult to make a revolution on the nearby London Eye.
That's virtually six times the price for pretty much the same view and by scaling the Monument you also get a bit of exercise thrown in as well, so it's altogether more rewarding.
3 ways to unwind in London
Given the hustle and bustle of life in London, it's easy for visitors and locals alike to feel overwhelmed.
Here are the best ways to treat yourself after a hard day's work or a long day of sightseeing in London:
Secret Gardens
While not under lock and key, these gardens are lesser known and less well-traveled than some of London's other parks.
You'll feel as if you are stepping into a period drama as you explore the Eltham Palace Gardens, with stone bridges over meandering rivers, shady trellises, and great expanses of green lawn.
Isabella Plantation at Richmond Park can only be accessed by foot, and the grounds are stunning when the rhododendrons and azaleas are in bloom.
For a bit of green space within in the city, pop into the Saint Dunstan in the East Church Garden; after the medieval church was bombed out during the Blitz, it was filled with climbing shrubs and a fountain that drowns out the sounds of traffic — a perfect green oasis.
Tea Time
Nothing is more British — or more soothing — than a proper cuppa tea.
Make reservations well in advance for afternoon tea at Claridge's for attentive service and meticulous attention to detail, or opt for a homier visit to the Tea Rooms in Stoke Newington, renowned for their scones.
Fortnum and Mason offers tea service on the fourth floor of its Piccadilly store, and visitors can pick up scrumptious treats and sumptuous accessories for relaxing at home.
Spa Day
A spa day is a refuge from the big city – and there is no shortage of places to get pampered in London.
Catering to locals and visiting spa goers from around the world, London is also a great place to try out one or more unique spa treatments:
Synaesthesia treatment – uses music, color, aromatherapy, and massage to promote relaxation.
Herb-based apothecary treatments, with optional courses on natural remedies
Thai Massage treatment – combines massage with assisted stretching
Futuristic pod treatment – float in ultra-salty water kept at body temperature.
The concept here is complete sensory deprivation.
After turning off the light in the pod, guests feel as if they are floating in mid-air.
Most find it relaxing, although those with claustrophobia should stick with a more traditional spa!
Holyhead in Wales
Thoughts From A Visit To London
The train ride from Holyhead in Wales to Euston station in London was absolutely stunning.
The country side of England is really special; the stone houses, never ending green hills, golden fields with Rape Seed crops, and farmland with cattle and sheep was a sight far from a bustling world cosmopolitan city like London.
out it wasn't all that far, since the countryside is only a 20 min train ride away.
But no matter how close it was, stepping off the train in London made that part of England feel very far away.
We didn't have much time in the city, but only after a few hours we were full of impressions and thoughts about it.
Here is a brief sum-up of how we felt about London and the impressions we got:
The Sprinting People
Holyhead in Wales to Euston
"Woah, he was in a hurry!" Was the first thing that slipped out of my mouth as we stepped out of the train station and on to the street.
A man in suit and running shoes ran past us as though he was practicing for a marathon – running late for work, I suppose.
Right afterwards, a woman in high heels came running towards us in the opposite direction from the man, I quickly had to jump to the side to give way for her.
What were they running for at this time of the day?
It was neither rush hour, nor lunch time – but everyone seemed to be in a hurry.
Men and women in suits running for their lives to catch a bus or subway, not stopping for anyone.
Many weren't stressed, but they were still walking really fast and it seemed as though they did everything faster than normal.
In London people simply seemed to live life at a higher pace than what I'm used to.
It's a contagious thing, and by the end of the day I was walking twice as fast as normal without even noticing.
Small Town Feel
At the same time London really felt like a small town which had grown in size – it didn't have the feel of big cities like New York with sky lines and organized streets.
The buildings were from all sorts of ages, dating back all the way to 17th century, and the streets were all over the place – it looked I guess exactly what it was: a small city which suddenly had exploded in size and population.
Places To Breathe
St James park
If it wasn't for all the large parks where you can escape the London people would certainly go mad.
But fortunately, London is full of green areas that are well worth a visit, walking down the green alleys around St James park is also a great stroll, and for a moment you forget that you're in the middle of a cosmopolitan city.
I realized here just how much more of a nature person I am than a city girl.
Big cities stress me out, but as soon as I walk along a green alley, I'm centered again.
Everything Happens Here
London nightlife
For travel, party and fun, I could think of no better place to base yourself in Europe than London.
This is the place you're likely to find the best travels deals ever.
This is the place where they hold all the awesome concerts and shows.
The locals say that they're used to it and get very picky, but for a visitor you see all the great opportunities here.
In all, London has it all, but there are consequences.
If you want the awesome nightlife, the many opportunities – you will have to share them with another 8 million people.
London vs New York Which Offers the Better Experience
In the great debate over London vs New York, one concept that many can agree upon is both cities offer experiences unlike any other city in the world.
In essence, each city is a gem, but one may have the upper hand.
London vs New York: The Arts
You couldn't visit all the museums and theaters in a trip to either city.
To start, if you're visiting London, you should visit the Tate as well as the National Gallery, each houses exceptional works of art.
Likewise, New York's Museum of Modern Art and Metropolitan Museum of Art should be on every visitor's checklist.
Furthermore, if you're interested in theatrical events, don't forget to visit the West End in London and while in New York catch a Broadway play.
When it comes to the arts, London and New York both are winners.
New York USA – A Dream for Shoppers
London vs New York: Outdoor River Activities
The Thames and the Hudson rivers feature big-city ports, but also the quiet splendor of an upriver setting.
You can take in the Thames or the Hudson while walking, cycling, and boating, but free public events highlight each river's draw.
All eyes were on the Thames with the excitement of the Queen's Diamond Jubilee and the grandeur of its flotillas.
Then again, the Hudson has Fleet Week, an annual tradition with visiting ships that take over the river and air shows that take over the skies.
As a result, it's a draw with both cities taking full advantage of waterway activities.
Roundhouse – BBC Electric Proms from LondonTown.com
London vs New York: Live Music and Historical Appreciation
While rich in musical history, each city also offers live music events that rival each other. Nevertheless, the gradual loss of historically significant clubs in New York, such as CBGBs and Fillmore East, is devastating to music fans.
Although Jimi Hendrix and Pink Floyd played the latter, it's now an apartment complex.
In contrast, the Roundhouse of North London, also hosting Jimi and Pink Floyd, did not wane into oblivion—despite its decline in the 80s.
Instead, the Roundhouse can hold up to 4,000 attendees for an event.
Moreover, it features rehearsal spaces in addition to recording and television studios for youth projects.
With this effort, London scores for rebuilding history and investing in the next generation.
If you seeking a place to stay in North London go to Hotel Direct for great options and cost.
In the end London vs New York, both London and New York are extraordinary, but the city that appreciates its history and its future is the city that wins overall.
Guide to 4 of London's Most Haunted Destinations
If you have an interest in the paranormal and love nothing more than going in search of otherworldly encounters, London is the perfect place to indulge your penchant.
Aside from the spooky settings of the Tower of London and the dungeons, there are many more reputedly haunted destinations off the beaten track.
Bleeding Heart Yard
The cobbled courtyard off Greville Street in the historic area of Farringdon reportedly takes its names from an inn sign displayed nearby, showing the heart of the Virgin Mary being pierced by five blades.
However, another story has been reported with regards to how the area received its name; according to urban legend, the name was drafted to commemorate the death of Lady Elizabeth Hatton, whose body is said to have been found in the courtyard in 1626, with her limbs dismembered yet the heart still pumping blood.
The Langham
London's prestigious five-star hotel The Langham is known as one of England's most haunted hotels, home to up to seven ghosts that have been seen by various guests in the establishment's long history.
Opened in 1865, the site of the hotel was previously occupied by a mansion owned by the third Lord Foley.
Among the guests reporting paranormal activity were members of the BBC, who occupied the building for a period of time.
Guests reported having seen a grey-haired Victorian man said to be the spirit of a doctor who killed himself after murdering his wife during their honeymoon at the hotel.
Another ghost has taken the shape of a footman in blue livery from the 18th century.
The most famous of the spirits said to haunt the hotel is the ghost in Room 333, which was seen by BBC radio announcer Alexander Gordon in 1973.
According to his report, the spirit was dressed in Victorian attire, its arms outstretched and its legs cut off.
City of London Cemetery
The Grade I-listed landscape of London's cemetery and crematorium dates back to 1856 and is the final resting place of some of Jack the Ripper's victims, but it wasn't until the 1970s that reports began flooding in of locals witnessing some strange goings-on at the location.
During the decade, people in the surrounding area reported seeing a bright orange light shining out of one of the tombstones in the cemetery's western section, but investigations have failed to pinpoint any light source outside the grounds that could account for the occurrence.
50 Berkeley Square
Located in Mayfair, 50 Berkeley Square is an 18th century townhouse that was home to prime minister George Canning between 1770 and 1827, becoming known as the most haunted house in London after being mentioned in Peter Underwood's book Haunted London.
Legend has it that the attic room of the building is haunted by a young woman who killed herself in the building, throwing herself from the window after suffering abuse, and it is reported that she has the power to scare people to death.
Among the tales told of the building is that of a maid who spent the night in the attic and was driven mad, dying in an asylum the following day, while a nobleman who stayed in the room was pronounced dead the next day.
Another rumor suggests a second nobleman was so paralyzed with fear after spending a night in the attic that he could no longer speak, and a sailor was found dead at the property after tripping as he tried to flee.
Climbing and Scrambling for Adventure Lovers in the Lake District

The Lake District offers some of the most spectacular scenery in the UK and provides an opportunity for adventure lovers of all ages to reconnect with nature.
For those searching for holidays that include a real sense of adventure, the Lake District is the ideal destination.
You don't have to leave Britain to have a holiday fit for even the most daring of thrill seekers.
The Lake District offers plenty of climbing and scrambling opportunities, so if you have a head for heights, don't hesitate to get involved.
Scrambling in the Lake District for Adventure Lovers
Scrambling is somewhere between walking and climbing. Scramblers can avoid busy routes up mountains by using climbing techniques and due to the use of these skills, it can be a dangerous pastime.
If you're a beginner, take note of how certain scrambles are graded.
A grade 1 scramble is more like an exposed walking route but as the numbers ruse, you will definitely need the support of a rope.
Scrambles follow lines of weakness in the land, so if you're unsure of how to start a route, look for the easiest way up, and take that.
If you're meant to be on a low-grade scramble and the terrain suddenly becomes very difficult to navigate, it's likely that you've veered off course.
The correct footwear is absolutely essential so choose boots with a stiff, inflexible sole.
These must be worn for scrambling even in warm weather, as they will protect your feet when finding holds in cracked rock and when loose rock falls on them.
For grade 2 and 3 scrambles, take at least 30 meters of role, HMS karabiners and some eight foot slings.
Top scrambling destinations in the Lake District include Leeming Farm in Penrith and More Than Mountains, encompassing several locations around Cumbria is for adventure lovers.
Climbing in the Lake District for Adventure Lovers
There are plenty of climbing opportunities in the Lake District, and not just on indoor walls.
For climbers who wish to experience some outdoor action, it's important to remember that most accidents occur due to climber errors.
Always check that the climber and belayer's harness buckles are doubled back and that the knots are 'tie-ins', finished with backup knots. Never climb without a helmet.
It's important to pay attention to your surroundings while climbing, as a loss of concentration can increase the likelihood of an accident occurring.
Experienced climbers should check out Little Chamonix in Shepherds Crag Borrowdale, Engineers Slab in Gable Crag and Troutdale Pinnacle in Black Crag Borrowdale.
To book your Lake District adventure lovers holiday and experience some real adventure, visit www.sllodges.co.uk
Denbighshire: Jewel of the U.K.
There is so much to do and see in the very historic area of Denbighshire.
The below Infographic is but a snap shot of places of interest and things for you to do on your visit to Denbighshire.
We encourage you to go online and download PDF's about the history and significant places of interests within Denbighshire.
Welcome to Denbighshire!
Denbighshire Historical Places of Interest
What do you look for in the perfect travel destination?
Great food?
Charming accommodations?
Spectacular attractions?
Natural beauty?
If you'd like to experience all of these things and more on your next getaway, consider vacationing in gorgeous Denbighshire.
It's the ideal spot for enjoying golf, charming beach side villages and some of the oldest historical sites in the entire U.K. Denbighshire genuinely excels at offering something for every traveler.
The key to making any trip truly great is outstanding lodgings. Fortunately, Denbighshire has plenty of diverse selections.
Most visitors can't resist the opportunity for a stay in an authentic castle like Ruthin Castle or a grand estate such as Faenol Fawr Country House.
Even travelers hoping for something of newer construction will find plenty of great choices available.
These deluxe accommodations, and others like them, provide all the comforts of home in surroundings of unparalleled luxury.
Enjoy services at upscale spas and gourmet meals that are cooked to perfection.
Many of Denbighshire's best restaurants source their food from local farmers, crafting a splendid feast that's fit for a king.
You'll need the hearty Denbighshire meals to keep your strength up as you explore the glorious countryside and the county's many fascinating attractions.
There's the Valle Crucis Abbey that dates all the way back to the 13th century and magnificent Bodelwyddan Castle with its museum, spectacular portraits and practice trenches from World War I.
Even more history is uncovered at the Llangollen Museum, which highlights local events of historical significance.
While Denbighshire's history is truly fascinating, it's natural attractions are utterly enthralling.
Gorge walking is extremely popular in the region, with participants taking their chances on an adventuresome journey through Denbighshire's most challenging terrain.
Visitors who just can't get enough of the gorgeous countryside also make their way to the Clwydian Range.
It's been designated as an Area of Outstanding Natural Beauty, and people come here to hike, paint or take stunning photographs.
There are also opportunities for whitewater adventures and some of the best fishing in Wales.
For a destination that's sure to delight every member of the family, you can't go wrong with Denbighshire.
This small Welsh county is big on charm and features so many things to do that you'll probably want to return again and again.
From historical attractions to high octane adventures, Denbighshire is an authentic jewel in the U.K.
Holidaying in Devon Captures Hearts of Singles, Couples and Families
Holidaying in Devon – It's time for a well-needed vacation, a real holiday.
If you're looking for a break from it all and hoping to keep your wallet intact, then a trip to Devon should be on your itinerary.
It's the place to go whether you're on your own, with your significant other or with kids in tow.
It offers a wide range of choices to fill your days and nights, ensuring there is something for everyone at this preferred vacation destination.
Complete with gorgeous scenery, eco-friendly activities, games and sports, shopping and museums, it is the ideal vacation spot to escape from everyday life.
Alternatively, it's a great place to meet people, who enjoy the same life experiences as you.
Whether you prefer to venture out on your own or meet like-minded individuals along the way, Devon is a single-traveler's dream trip.
Holidaying in Devon Romantic Getaway
According to the official Devon Guide, three of the top-rated romantic places to visit are Doone Valley, Dartmeet, and Bigbury Beach.
Located in Exmoor National Park, you can indulge in long walks throughout the picturesque countryside of Doone Valley with its eye-catching heather and its rolling hills.
Take a moment to relax by a river and view nature's splendor in a special moment in time for you and yours.
If you go to Dartmeet in Plymouth, you and your sweetheart can lose yourselves in the vast expanse of Dartmoor National Park.
You can stone-step across rivers while listening to birds and viewing the vast array of flowers.
Lastly, consider visiting the southern coastline to take in what Bigbury Beach has to offer.
With its breath-taking views, it's a beautiful area to take in an after-dinner sunset or a before-breakfast sunrise.
If it's difficult to choose between these destinations, then take in all three.
You can make Doone Valley, Dartmeet, and Bigbury Beach into a romantic retreat for two for couples to travel together before marriage through the heart of this lovely county.
Family Fun
Devon is an exceptional place to engage the whole family.
There are numerous activities, such as hiking, rock climbing, fishing and cycling as well as watersports including surfing, canoeing, kite surfing and water skiing.
You can take the family shopping on Exeter High Street, and then treat the kids to an underground exploration of the passages below.
Not to be outdone for fun, one of the best caravan-holiday parks for families is Woolacombe Bay.
Your family can avail of caravans, apartments, lodges, or camping on your stay.
In addition, you can arrange to bring the family pet, since Woolacombe Bay is pet friendly.
Furthermore, there are age-specific activities for kids of all ages from toddlers to teens, such as arts and crafts, dance classes and pool-based fun including surfing simulators and water slides.
Woolacombe Bay also focuses on enjoyment for parents with spas, coastal walks, golfing, bowling and nightlife entertainment, including music concerts and comedy shows as well as disco and beach club parties.
If it's family fun you're looking for, you've found the perfect choice.
Overall, Devon captures the hearts of single travelers, couples and families alike.
If you haven't had the chance to visit this majestic country, it's time to book a trip.
What is it about Saint-Malo that tempts tourists to board ferries to France?
What leads them to cross the English Channel in droves?
Top Caravaning Destinations in Southern UK
For those who thought they knew the best travel sights in England, there's more for caravan holiday travelers than meets the eye!
Caravaning and family holiday parks in South Devon have been popular for decades.
Today, budget-conscious families continue to find caravaning to be a better way to control holiday expenses.
Caravan rentals are available in family holiday parks in South Devon.
Fortunately, Southern England accommodates the popularity of family holiday parks with several locations in South Devon.
Family holiday parks are enjoyed by family members of all ages.
Top 5 locations for caravaning in Southern UK are:
Dawlish Sands
Riviera Bay
Golden Sands Dawlish
Landscove, Brixham
Waterside
Plan Ahead for a Family Holiday:
The first item on your travel itinerary should be to make arrangements in a family holiday park for caravaning families.
These usually include several deluxe amenities and conveniences.
Families can usually select a family holiday park package and cost for a caravan rental depends on the holiday package selected.
What amenities do you think would suit your family?
Holiday Fun For Everyone:
The next step is to choose one of the five family parks, whichever suit your idea of a fun holiday.
Children can enjoy the many amenities and activities to fill their holiday time.
Parents can relax on the beach while their children play.
A caravaning holiday at one of the five family parks will keep adults and children happily engaged in sights and sounds under an azure sky and bright sunshine.
A great example of this is Riviera Bay with its nautical nuances, large indoor pool, popular restaurant and entertainment mall.
Caravaning families may also enjoy Landscove, Brixham with its scenic beauty.
Nearby in Berry Head is the popular Country Park and Nature Reserve.
Southern England's Beautiful Beaches:
Within the area of South Devon lie beaches that attract caravaning tourists regularly.
In Dawlish Sands, traveling families delight to the serene blue sea and warm golden sands that slope in the familiar British moor way.
In Golden Sands, Dawlish, there are two family holiday parks to enjoy and there are also several choices of caravans in this popular venue.
All these locations offer entertainment passes for added holiday savings, make sure you keep an eye out for those.
If you prefer live shows, Waterside Family Holiday Park is a good choice, it earned a Caravan five-star rating among guests who have spent their family holiday here.
Stroll along the pristine beach or swim in the outdoor pool.
Exploring The Stunning Lake District, UK
If I had to choose the most memorable and beautiful place I've ever had the chance to visit in the British Isles, I automatically think back to a blissful summer spent exploring the stunning Lake District.
This beautiful area, known colloquially as "The Lakes", is absolutely awe-inspiring.
Nothing can prepare you for the majesty and beauty of the natural scenery of Cumbria and it's this wildness and sheer breath-taking backdrop that helps make the Lakes one of the ultimate countryside breaks in the UK.
Eden Valleys
We spent a few weeks travelling along its border, starting our trip through one of nature's finest displays in Eden Valley – positioned with the Pennies to the East and the Lake District Fells to the west.
As it turned out Eden Valleys was the perfect starting point for an exciting and well-planned series of short UK sight-seeing trips which we intended to focus around Cumbria.
We soon realized there is one problem with holidaying here – there really is too much to do!
Make sure you plan carefully as unlike other holiday destinations there really is a lot to see that you may find you'll need longer – perhaps a week!
Scafell Pike
Perhaps my favorite afternoon was spent scrambling around Scafell Pike, sometimes confused with the neighboring behemoth, Sca Fell.
From the top you can see for miles, the rugged mountain tops breaking up the horizon, the many glistening waters below, reflecting the moody sky and clouds.
Historic Houses and Lakes
Wordworth's daffodil fields, The Fairy Steps, Lacys Caves and Hadrian's wall all help give this stunning part of England an almost other-worldly, ethereal feel which can't avoid warming even the coldest of hearts!
Apart from the beautiful walks and treks, a highlight of our time at the lakes was the visits we included into some of the beautiful historic houses in the area – Dalemain and Brockhole are both, most definitely, worth a visit.
Carlisle Railway
My memories of Eden Valley include the ten intriguing, seat-like sculptures known as the Eden Benchmarks and a relaxing trip on the Settle to Carlisle Railway which allows you to take in the spectacular scenery.
You'll be hard pushed to find anywhere more breathtaking on a summer's day, when the sun sparkles on the clear waters and the hills seem to to roll on forever.
As you're probably well aware, posts and articles focusing on romantic trips or any kind of short breaks in the UK, regularly highlight the beautiful surroundings and views scattered through Cumbria.
Memories of a summer spent travelling are always fond, but the few weeks we spent travelling around Cumbria's lakes were magical.
Yes, the fantastic weather helped but ultimately it was the inspiring setting and unbelievably exquisite landscapes that keep the Lake District in my mind when planning other short UK breaks.
Once you've visited, it truly is unlikely you'll ever want to go anywhere else again.
Things To Do In York England
When you think of England, what do you think of?
Narrow streets?
Medieval Architecture?
Dreaming spires?
Whatever it is, you should visit York – you'll see a taste of it all, and so much more.
York England UK
From the moment you step inside the city walls, despite all the signs of modern life, the shops, the traffic, you're unmistakably somewhere else, somewhere older, wiser even.
One of the first things to do in York is to find yourself a place to stay – York hotels are many and varied, but you'll want to be placed in the center to make the most of your time.
Here is a list of great things to do in York this summer, and also a few great things to do in York during the up-coming winter months.
Walk Along The City Walls
One of the most popular things to do in York, and a good way to orient yourself when you arrive, is to take a stroll along the city walls.
Dating back (in parts) to the Romans, these walls are the best remaining example of city walls in the UK, and encircle parts of the city center.
As well as getting a taste for the landscape in days gone by, you'll get a feel for the dimensions of the city, and how modern York has developed.
It's also just a great walk – the wind in your hair and the sun (sometimes) on your face, there are fewer more enjoyable places to kill some time.
Discover York's History
Things To Do In York England
Popping in to one of York's many museums, you begin to appreciate why a city like York would need such impressive walls.
First the Romans, then the Vikings, then it was the center of the War of the Roses, York has been attacked, and attacking, for most of its history.
And you can see that heritage all around you. There's the Jorvick Centre, the Castle Museum, the Dungeon.
When you visit York, a whole other historic world suddenly open ups.
Every nook and every cranny of this city seems to throw up a little vignette about the city's history.
Party With The Students
But of course let's not forget its future – York is after all, a university town, with a student population of approximately 15,000.
And of course those students need catered for, so around the university, you'll therefore find a range of bars and clubs to ensure that, after an day exploring the sites, there's plenty of things to do in York once the sun goes down.
Tour The City
River Ouse
But of course not everything about York requires you to be on your feet.
Explore the city by boat with a tour on the River Ouse, or pop on a tour bus and watch the city from the comfort on a double-decker bus.
In fact, the boutique hotel scene in York is enjoying something of a renaissance recently, so why not pop down to one of them and have yourself a little spa?
York was once the center of the national rail network (as explored in the city's railway museum) so it's fantastically easy to get to.
Just a few hours from London on the East Coast mainline, it also has regular, fast and direct connections to Leeds, Manchester, and Newcastle so wherever you are, there's really no excuse – just go and enjoy the many things to do in York.
Things To Do In York – Nightlife Guide
There are many things to do in York, a city which can certainly be a captivating place to visit whether on a weekend city break or as part of a longer vacation.
However, you shouldn't fall into the trap of thinking that once the sun goes down that means the fun is over for the day.
Things To Do In York – Nightlife Guide
In fact, York can be an even more illuminating destination at night-time and you will certainly not find yourself short of things to do and places to visit in the North Yorkshire city during the evening.
And if you're keen to start off your evening with a few drinks and something to eat, York will certainly not disappoint.
Just outside the city is the Black Swan at Oldstead restaurant, which was awarded three AA Rosettes in January 2011.
As the only eatery in Yorkshire to be given such an accolade, this could be the perfect place for a spot of dinner before heading into York and checking out its various night-time attractions.
Most York hotels have a restaurant, however if you're looking for a place where most of the tables in the bistro offer views of the stunning York Minster and have been given two AA Rosettes then you should try the Dean Court Hotel's dining establishment.
York Minster
Alternatively, the Biltmore provides a choice of two restaurants – one that serves contemporary French and English cuisine and the other that specializes in pizzas and seafood.
Should you be keen to check out some of York's public houses, why not visit the Judges Cellar Bar?
Thought to be one of the oldest beer and wine dispensing cellars in the city, not to mention one of its last independent pubs, here you will be able to sample a variety of locally-brewed ales and hearty British cuisine.
Judges Cellar Bar is situated in an 18th-century grade one Georgian townhouse, built on the site of St Wilfrid's Church, so a visit here means you may not only get to try some fantastic food and drink but also have something of a history lesson!
For an equally historic drinking experience, you might also wish to visit the Old White Swan pub.
Situated in a 16th-century building, the public house not only provides a range of cask ales for you to sup but also has regular live music and quiz nights.
As with many other drinking spots in the city, you can be sure of receiving that warm, friendly welcoming atmosphere that Yorkshire pubs are famous for.
York Nightlife
But if you wish to really make a night of it, you can dance into the early hours of the morning in York's numerous bars and clubs.
Many of these are open during the week as well as at the weekends, so whenever you decide to go on a holiday to York you can certainly have a great evening out.
If you prefer spending a night watching some live bands than you might wish to make Fibbers your first port of call.
Situated in Stonebow House, the venue regularly puts on gigs and club nights encompassing all kinds of genres of music.
The Duchess and Stereo are just two of the city's other live music venues, so whatever your tastes there should be plenty of opportunity for you to get to a gig.
Meanwhile, a trip to The Basement on Sunday will give you the chance to take in some stand-up comedy.
York Theatre Royal
If you're something of a culture vulture, and would like to find some cultural things to do in York, you could be well advised to spend at least one evening watching a performance at the York Theatre Royal.
The Grand Opera House – which is situated a ten-minute walk from the train station – also showcases a wide variety of performances throughout the year.
Morecambe and Wise, Charlie Chaplin and Vera Lynn are among the big names to have trodden the boards over the years with many of the largest stars in the UK entertainment circuit regularly performing at the opera house to this day.
With so many things to do in York during the evening, you will certainly not find that you are bored during a holiday to York.
In fact, the range of attractions and activities on offer means that you may want to spend a few more city breaks in York just to take everything in!
Why Spend Christmas In Wales Beautiful Countryside
If you're thinking about spending Christmas week somewhere exciting and beautiful or you're looking for a short break away before Christmas, then Wales could be a great option for you.
We've highlighted just some of the interesting traditions, events and plus points of taking a Christmas cottage holiday in Wales.
Why Spend Christmas In Wales?
Wales is a stunning region in summer but is even more stunning in Winter.
The snow covered mountains and hills create a stunning backdrop whilst gentle ice covered trickling streams and animal prints in the snow dominate the foreground.
The hills in Wales hold onto their snow for quite some time but remain picturesque throughout the season.
Why not consider renting one of the many country cottages in Wales and enjoying the fantastic beauty of Wales firsthand?
Welsh Christmas Traditions…
Wales really comes alive at Christmas and the Welsh really know how to enjoy the festive period – carol singing or 'Eisteddfodde' is extremely popular in many villages in Wales and can even be accompanied by instruments and dancing.
Taffy making is also a strong tradition, this chewy toffee is very popular with locals and visitors to the area and you should be sure to sample some on your festive visit to Wales.
Fantastic Christmas Events In South Wales…
Fantastic Christmas Events In South Wales
If you'd like to stay in a bigger city or town for your Christmas holiday and join in carol singing in some of Wales' best Cathedrals.
Not to mention enjoying a festive mince pie, then perhaps South Wales is your ideal Christmas location.
There's plenty going on in both Cardiff and Swansea – so check out a few of the great events below:
Swansea's Waterfront Winterland…
The Swansea Waterfront Winterland offers everything from a santa's grotto to real ice skating, with a fantastic Christmas market also available for last minute xmas buys – everyone will enjoy this festive event and it's the perfect place to purchase some great Christmas Hampers.
Date/Time: 18th November – 8th January (10am – 10pm)
Location: National Waterfront Museum in Swansea
Admission: Free (individually activities priced as appropriate)
To find out more visit
The Traditional Christmas Pantomime…
Christmas wouldn't be complete without a Christmas pantomime and Wales has struck gold with Jimmy Osmond making a star appearance in Aladdin at the Grand Theatre in Swansea.
This show is going to be guaranteed fun for kids and adults alike! Let's face it Christmas isn't complete without traditional "oh no he isn't" and "he's behind you" comedy!
Date/Time: 16th December – 15th January (Showings at 2pm and 7pm)
Location: National Waterfront Museum in Swansea
Admission: Typical Tickets Prices – £21.50, £20.00, £18.00, £14.00, £10.75, £8.50
To find out more visit: http://www.swansea.gov.uk
Visit A Truly Welsh Christmas Gallery…
Do you need some inspiration for your Christmas gifts?
Then this event could be just what you're looking for, local crafters will be putting together a truly exciting range of products to get you inspired to create one of your own Xmas Hampers.
They're perfect for friends and family or perhaps you'd like to treat yourself to a beautiful Christmas gift.
This event is suitable for all ages and everyone is sure to enjoy seeing the delightful creations on display.
Date/Time: 11/12/11 – 17/12/11 (Monday – Saturday 10am-4pm)
Location: Corn Exchange Gallery, Guildhall in Cardigan
Admission: Free
Find out more here
Spend Christmas In A Cottage In Wales…
Getting away from it all and relaxing in a traditional holiday cottage in Wales is an excellent idea, with so many fantastic holiday properties available you're sure to find festive Wales Cottages you'll love.
Have you been to Wales during the Christmas period?
What did you think?
Exploring UK's Top Christmas Markets
Throughout the month of December Christmas markets spring up all over the UK, and are the perfect substitute to a romantic European holiday if you don't have the time or the cash to head over to the continent.
Lasting anywhere from a few days to 6 weeks these magical markets are a great place to find some unique gifts for your family, while you stroll through the stalls with a warm glass of mulled wine in your hand.
Is there any better way to do your Christmas shopping?
Edinburgh
Exploring UK's Top Christmas Markets
If it's variety that you're looking for then head to Edinburgh, a city that's known for throwing celebrations on a grand scale.
With 7 markets happening over November and December there is sure to be something to suit everyone's taste.
For a taste of tradition look no further than the Highland Village Christmas Market at East Princess Street Gardens, where you'll find local Scottish treats to eat, quirky clothes, and uniquely Scottish gifts.
Manchester
The Mancunians know how to celebrate Christmas big style, and with a Christmas market that has been voted as one of the top ten in the world you are unlikely to be disappointed.
Running until December 22nd, the Manchester market brings a taste of the continent to Britain with traders offering everything from Dutch cheese to Italian confections and everything in between.
Take your time wandering through the city center visiting some of the over 200 stall holders and being entertained by festive lights and music while sipping some mulled wine or British ale from your eco friendly glass!
Bath
Set in the shadow of Bath Cathedral, in one of the most historic cities in the country, you'll find Bath's award winning festive gift market. Heading into its 10th year of trading, this year's market runs for 18 days.
More than 130 wooden chalets transform the streets of Bath into a shopper's dream, and provides the perfect excuse to take a romantic break in a cottage and discover what the rest of the region has to offer.
Locally handcrafted items abound at this unique market, so you're sure to find that extra special gift or ornament that will make this Christmas extra special.
London
In the middle of the hustle and bustle of London you'll find a German style Christmas market, and you can enjoy this exceptional experience right up until Christmas Eve.
This Christmas season 60 chalets line the banks of the Thames between the London Eye and the Southbank Centre and offer something to warm the festive spirits of young and old alike.
This may not be the biggest market in the country but you can't beat it for ambiance, with the scent of roasted almonds and spiced cider wafting through the air you just can't help but feel the magic of the season.
If you're looking for the perfect place to stay while visiting any of the UK's Christmas markets, take a look at the self catering cottages offered – with thousands of holiday cottages to choose from they are sure to have the perfect option for you and your family this holiday season.
Where to go in the UK for a big celebration
UK for a big celebration… Weddings. Birthdays. Anniversaries. Family Gatherings.
These are just some of the celebrations that you can host in the locations we discuss below.
These venues will surely provide you with the accommodations and amenities required to plan an event that will be truly memorable.
Waterwynch House
With a sleeping capacity of 28, this venue is located in Tenby.
This palatial residence is set in the middle of greens, making it a relaxing venue.
The best thing is that it will provide you with direct access to a secluded beach.
There is also an expansive garden, which can be an excellent place if you are looking for a venue fitted for outdoor celebrations.
Inside the house, guests will surely be entertained as it has billiard tables, therapy rooms, and even a gym.
Click here for more information.
UK for a Big Celebration
Stuckgowan
This holiday house in Scotland is in a dreamy setting, located in the middle of a lush forest.
It is equipped with 9 bedrooms and has sleeping accommodations for up to 21 people.
The 1820's mansion is reflective of charming, old age exteriors, but the interior is contemporary.
One of its best features is a seven-seater hot tub, which is best enjoyed while sipping a glass of wine.
It also comes with a breakfast bar that can seat up to 14 people, allowing guests to start their day with a hearty meal and a heavenly view.
Thornbury Castle
Situated just about two hours from London, and half an hour from Bristol, this is another lavish UK venue that will be perfect for different celebrations, especially weddings.
This is popular because it is the only Tudor castle that also provides accommodations.
It comes with 28 bedrooms.
They have designed each bedroom with lavish interiors; most have four-poster beds.
It has a medieval architecture and a dramatic hall, making it perfect even for celebrations that exude elegance.
From the interior to the exterior, from the courtyard to the bedrooms, you can expect nothing but the best from this extravagant venue.
Lismore Castle
If you are planning to hold a special celebration in Ireland, this is one of the venues that should be on the top of your list.
The castle was built by King John in 1185, making it very interesting in terms of history.
It has a sleeping capacity of 27 guests.
There is also a banquet hall and being it can accommodate up to 75 people, it makes an excellent venue for a special celebration.
The best thing is that it is only an hour away from the Cork International Airport.
Carberry Tower
This 30-bedroom venue is found in Edinburgh, Scotland.
Aside from lavish bedrooms, it offers public spaces that are perfect for socialization.
The venue has its own marquee seating.
It can accommodate up to 180 guests making it the perfect choice if you are planning a large celebration.
The outdoor courtyard area will make an excellent place for a wedding.
You can use it to host year-round as well. For more information visit www.carberrytower.com.
These top 5 of the best places in the UK for a big celebration are all worthy of consideration.
Whatever your event, you and your guests will delight in your surroundings.
Best Luxury UK Cottages
Enjoy the tranquil ambiance provided by some of the United Kingdom's most beautiful regions by staying in a country cottage.
Rather than spending a holiday cooped inside a stuffy hotel, renting a luxury UK cottage offers privacy and space for guests with the comfort of first class accommodations.
Book your next trip with the best luxury UK cottages throughout the UK.
Best Luxury UK Cottages
Praaloha Sands Beach
Take a stroll on the mile-long white sandy beach in Praa Sands.
Located between the towns of Penzance and Helston in southwest Cornwall, Praa Sands makes for the perfect beach holiday.
If you have your eye on Praa Sands then the Praaloha stands out as one of the best luxury UK cottages in the area.
The Praaloha Sands Beach comes with luxury amenities like a heated pool overlooking the ocean and private beach-front gardens.
The spacious house has a total of five bathrooms, five bedrooms, two kitchens, and two sitting areas.
Bruern Holiday Cottages
Right in the heart of Oxfordshire sits Cotswold, a region of England known for its historical towns and charming countryside.
If you're looking for a home away from home, and one of the top luxury UK cottages with a touch of leisure, then you'll find it at the Bruern Holiday Cottages.
The community has 12 private, self-catering cottages, but guests still enjoy their own privacy and independence.
When you arrive, the kitchen has all the basics plus some nice cheeses, homemade desserts, and a bottle of bubbly.
Spend a holiday swimming in the pool, relaxing in the spa, or taking some air in the gardens.
Dipper and Otter Boathouses
Located in the remote and picturesque Scottish Highlands, the Dipper and Otter Boathouses are two luxury UK cottages perfect for a romantic getaway.
Both boathouses have breath-taking views of a loch by Kenmore near Aberfeldy.
The contemporary interiors have a fully stocked kitchen, living room, dining area, fireplace, and bedroom with luxury linens.
Take in the views from the outdoor deck or spend a cozy evening by the fireplace.
During the summer, you can take hikes, go sailing, or visit local historic castles.
Visiting in winter, you can go skiing or warm yourself by the fire.
Castle Hill Cottage
Wake up to the sounds of horses galloping in the distance at luxury UK cottages in Middleham.
Nestled between two rivers, Middleham is a small market town famous for horse racing and having the largest castle in Northern England.
The Castle Hill Cottage has two floors with a large dining room, fully-equipped kitchen, and cozy wood burning stove.
Just up the hill, you can visit King Richard's 12th century castle.
Also within walking distance you will find many eateries and pubs.
The Forbidden Corner at Leyburn is just 3 miles away and includes a 4 acre garden with a labyrinth of tunnels and follies.
Honey Pot Cottage
The Lake District has become an attractive vacation destination because of its sparkling lakes and craggy hillsides.
It is also famous for inspiring many 19th century English poets and writers like Beatrix Potter and William Wordsworth.
The 300 year old Honey Pot Cottage in Outgate near Ambleside used to be part of an estate within the copy hold of the Manor of Hawkshead.
Enjoy your evenings sitting in the outdoor terrace surrounded by honeysuckles or visit the pub and restaurant located just around the corner.
You are sure to enjoy your stay at any one of these luxury UK cottages.
Vacation in the UK and Attend the Edinburgh Festival
Vacation in the UK has always been one of the most popular tourist destinations, not only in Europe, but in the whole world as well. London, for instance, attracts millions of tourists every year.
Other parts of the country are also popular, although to a lesser extent.
Thinking of visiting UK anytime soon?
Keep on reading and learn more about some of the activities that will surely make your holiday fun-filled. Best Luxury UK Cottages
This is one of the best ways to have an immersive cultural experience.
Other than enjoying the line-up of the programs, this is an excellent opportunity to meet other people, socialize, or simply observe the locals as they enjoy their way of life.
It is a festival of art and culture, teeming with color.
For sure, you will fall in love with this festival as you witness various performances that showcase ingenious talents.
Go on a Food Trip in London
Without a doubt, London is the most popular among visitors of the UK.
Here, you will have plenty of options for eating.
From five-star restaurants that are run by celebrity chefs to authentic hole-in-the-wall eateries, the options are endless.
This is a city that will easily captivate the heart of foodies.
Whether you are looking for local dishes or international cuisine, you will have an endless selection when it comes to places to eat.
Visit Stonehenge
Known as one of the most iconic attractions in the UK, this is popular because of its ease of accessibility, especially if you are coming from London and Bath.
This prehistoric monument will allow you to explore the ancient Neolithic life.
One that you should definitely not miss would be the Stone Circle Access, which will provide you with an up close and personal experience of the attraction.
Do not forget to drop by Stonehenge Brewery and taste their fresh beers.
If you are planning a tour of England, visiting Stonehenge is definitely something to add to your itinerary.
Lie on a Beach in Cornwall
Cornwall is the perfect choice for anyone who is looking for a coastal destination in the UK.
Whether you would like to swim, surf, or just go sunbathing, there are plenty of options when it comes to beaches that you can enjoy.
The Watergate Bay is one of the most popular. Here, make sure to catch a filling meal at the Beach Hut Café.
If you want to learn surfing, on the other hand, Gwithian Towans is the perfect destination for you.
Gwenver Beach is a must-see for those who are looking for less crowded beaches.
Romantic Holidays Cornwall
Play Golf at St Andrews
Known as the Home of Golf, this is one of the most popular golf courses not only in the UK, but in the whole world.
The most popular part is the Old Course, but players will surely be in for a treat as there are ten other courses that can be enjoyed as well.
All of the golf courses are open to the public.
One of its biggest selling point is perhaps the stunning views that you can enjoy during tee times.
If you are lucky enough to be able to vacation in the UK, make time to check out these top destinations.
Most Popular Countries for British Expatriates
Whether they move for work, for retirement, to be with family, for a better climate, or simply because they've fallen in love with another country, there are millions of British expatriates who have chosen to live abroad.
While Australia remains the top destination for British expats, many chose to stay in Europe: Spain, Ireland, France, Portugal, Germany, and Italy are the most common countries to move to, and Hungary and Cyprus are two places that are rapidly growing in popularity.
Given the ease of online banking, transferring money online, and making international payments, it's easier now than ever to move abroad.
Here are the reasons these countries are so popular with British expats:
British Expatriates Love Weather in Spain in Autumn
British Expatriates Love Weather in Spain in Autumn
The Mediterranean climate and relaxed lifestyle here are the main reasons Spain is such a draw for expats, not to mention the delicious local food culture.
Whilst those living in the UK often dread the start of autumn and the slow, dark and dismal plunge into winter, those who live in the more southerly parts of Europe – including Spain – can still usually count on being blessed with very warm weather.
Rainfall in the UK during autumn can be significant, owing to excess condensation levels in the atmosphere.
Wind speeds can also soar due to Atlantic depressions.
The weather situation in Spain and other southern European countries, however, paints quite a different picture.
Average temperatures in some parts of Spain in October can be as high as 23 degrees Fahrenheit. Even an Indian summer in the UK generally boasts only around 10 degrees Fahrenheit.
Besides, for those who had been hoping for an Indian summer in the UK, this year has brought nothing but disappointment.
The sharp divide between the two weather systems has not, however, been lost on many British citizens looking to take a break during the half-term holiday.


Excessive Rain Sends Brits to Spain
According to car hire comparison site, Comparecarhire.co.uk, the unusually wet and stormy weather experienced in the UK during September led many more in the UK to take an autumn half-term break in countries such as Spain rather than staying in the UK.
Andy Hemmington, of Comparecarhire.co.uk, said that bookings for breaks abroad during half-term have been higher this year when compared with those made in 2011.
Hemmington also claimed that many holidaymakers have further been encouraged by the availability of cheap flights to Spain and other southern European destinations. He said:
"For some families the September storms have dampened spirits and driven Brits to book a break in the sun for half term.
The weather is still warm in Europe's most popular holiday destinations in October, particularly when compared with the weather in the UK, so it still remains a busy period for the travel industry.
However, this doesn't mean prices need to be high – there are some great deals out there to be had by holidaymakers."
Hemmington went on to say that the availability of such cheap flights to Spain and other regions in the area is largely down to the fact that holiday companies are not able to command rates for holiday travel in autumn as high as they can during the peak summer months – when demand is traditionally much higher.
IRELAND
"Popping next door" is a popular choice with British expats, and although there a similarities between Ireland and England, (language, climate, pubs,) many find Ireland to be more friendly and more affordable.
France popular choice with British expats
FRANCE
Home to vineyards and beautiful cities — the south of France is the most popular destination for it's sunny climate.
France vinyards
Expats raising children often cite France's stellar education system as a motivation for moving.
PORTUGAL
Sunny skies and beautiful beaches are a draw for retirees.
If you're not ready to stop working though, expect that your salary may not be as high in the UK. The good news?
The cost of living isn't generally as high, so things will likely balance out.
GERMANY
Many move to Germany for work and stay for the lifestyle and education for their children.
France Cathedral
German cities may have a higher cost of living, but also have a higher quality of living, and salaries here often accommodate it.
ITALY
With classic culture and unbeatable cuisine, it's no wonder expats would chose to live here.
From Tuscan villas to Roman sublets, there's no shortage of Brits living "la dolce vita."
HUNGARY
It's the mix of East and West that makes Hungary an attractive destination, especially in bustling Budapest.
Notre Dame in Paris France
The driving laws are tricky and the language is famously difficult to learn, but the history and culture here more than make up for these hassles.
CYPRUS
With high unemployment and a bailout plan that affects even expats, it's wise to understand the financial situation before making the move to Cyprus.
For those who can manage it, living on this lovely Mediterranean island is its own reward.
Beach in France
(photo credit: 1 – 1 – 2 – Sheffield Tiger – Tim Green aka atoach – Pilot Theatre – deargdoom57 – 1 – 2 – 3 – 1 – 2 – 3 – 1,2, 3, 4 – Gems of the Mediterranean – 1 – 1–2–3–4 – 1, 2, 3 –1, 2, 3, 4 – buggolo – Sheep Purple – shining.darkness – timparkinson – Lee Jordan – sulokemathai – sharpneil – the yes man– star-one)