Updated:
The majority of people would love to visit the Niagara Falls. For more than a hundred years, it has been a must-see destination.
If you are planning a trip, all you need to do is to follow our insider tips to get the most out of the experience.
Spectacular Niagara Falls Rooms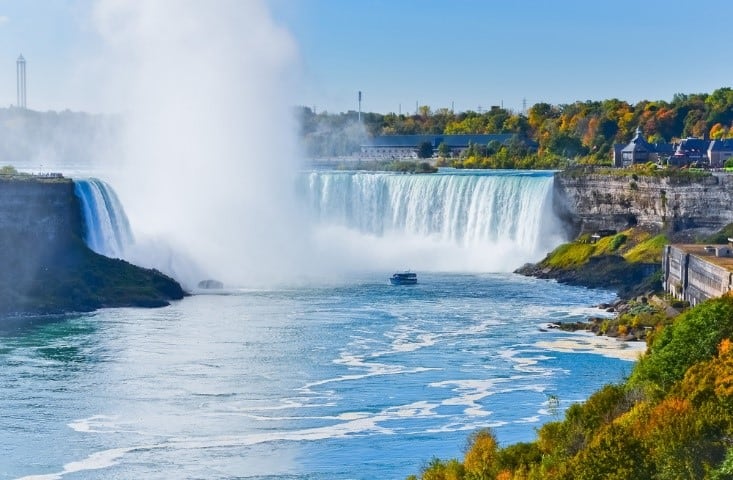 When it comes to accommodation you will be spoiled for choices. There is everything from tents to five-star luxury spa rooms to choose from.
But, our advice is to splash the cash. Visiting the waterfalls is a once in a lifetime experience, so it really is worth making it as special as possible.
If you can afford to book a room with a spectacular view of Niagara Falls, you really should do so.
Many of the Guest Rooms at Marriott on the Falls provide spectacular views that take in both the Canadian and American Falls.
As an extra treat, choose one that includes a whirlpool tub in the price. It really is a great way to unwind.
Find the best Niagara Falls deals
The best way to get a good deal on your accommodation is to book as far in advance as you can. Check out the regular price, pick a few dates for next year and look for the deals.
If you do not see anything that is drastically cheaper it may be worth ringing the hotel and asking for a discount.
Sign up for Niagara Falls deals notification
It is also worth signing up for their website newsletter. That way you will be notified when special deals become available.
Some of the attractions in the area also notify people of special discounts via their newsletter. So, sign up for those too.
Buy your Niagara Falls attraction tickets in advance
If you already know which attractions you want to experience, book them in advance.
Doing this will save you money as well as enable you to skip the queues.
Look for family deals Niagara Falls
Traveling as a family can be expensive.
But, if you know where to look there are plenty of package deals available that offer things like free kids tickets.
Here is just one place you can find family deals.
Load up with Niagara Falls Apps
There are some great apps for Niagara Falls. They are exactly what you need to know to be able to find your way around quickly and make the most of your stay.
It is well worth taking a look and downloading the ones that are the most relevant to you.
For example, if you are planning to go hiking the Niagara Falls State Park Walking Tour app will prove invaluable.
Where do the locals eat Niagara Falls
When it is time to eat, go one or two street back from the attractions and look for restaurants there. The eateries that you will find there are more likely to be used by locals.
Usually, the food is good and a little cheaper. Great examples include Chatters and Fine Kettle-O-Fish, which are both located on Portage Rd.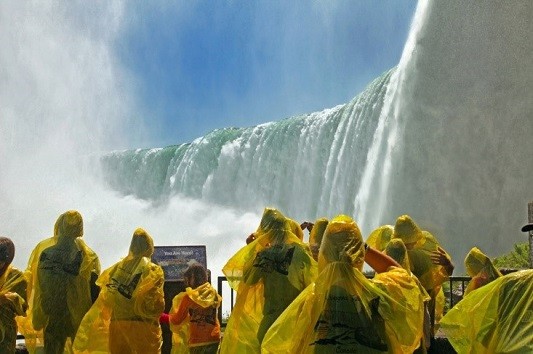 The last word on Visiting Niagara Falls
Last but, by no means least, subscribe to our newsletter. Our guest writers regularly write about the most popular tourist destinations, including the Niagara Falls.
So, if you are looking for up to the minute information our website is a particularly good place to find it.