Hawaii Snorkeling Holiday – The beautiful island chain of Hawaii is home to gorgeous landscapes, unprecedented ocean views, as well as unbelievably fun activities!
Take in the gorgeous blue salt waters of the Pacific with healthy and fit things like surfing, kayaking, and even snorkeling.
If there is one thing that will make life-long memories, it's snorkeling in the pristine waters of Hawaii.
Traveling to Hawaii can sometimes feel a bit overwhelming.
From the extremely detailed travel itineraries, to packing for the weather, as well as the long list of active gear you may need, planning can feel like an arduous task!
To ease your worries, and maybe plan out a few overlooked destinations, here are a few tips for planning your Hawaiian snorkeling vacation!
Tips for an Active Holiday Vacations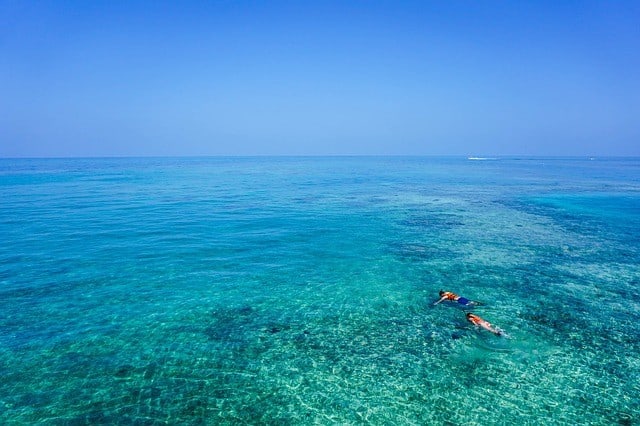 Hawaii Snorkeling Trip Planning
If the many breathtaking Hawaiian Islands are your travel destinations, then planning ahead is a must!
If you don't get a head start on this particular holiday, then you may end up in over your head with all the stress.
However, there are a few things that you can take into consideration when first planning your trip.
Saving Money on Hawaii Snorkeling Vacation
Save your money for a more expensive destination
Book in advance for as many things as possible
Plan your packing around weather and activities
Look into all the details
By having this game plan set and ready for action, you'll be able to plan a remarkable getaway.
Saving Up for Hawaiian Vacation
Hawaii is a little on the expensive side.
Because of its location, practically everything that isn't naturally grown on the islands is shipped from other countries or mainland USA.
This is also true for hotels, parks, tourist attractions, and so much more.
Start saving now for all of your planned expenses, as well as those everyday items.
Cause everything may cost just a bit more in this island paradise.
Book in Advance as Much as You Can!
If you've found the perfect place for your snorkeling adventure, then booking ahead will save you a lot of stress, as well as money!
Let's say you plan to snorkel off the Molokini Crater.
This stunning volcanic islet off Maui's south shoreline is picturesque, but you can't just show up expecting to get a tour!
Not only do snorkeling tours require a lot of planning for the day, but they also take place on boats.
In the middle of the ocean.
And last for a nearly the whole day!
Reserve your tickets ahead of time for a five-hour Snorkel Molokini tour.
This will mean that you won't miss this fantastic experience, and you won't miss the boat to take you there!
Hawaii Snorkeling Day Trip Details
While most snorkeling holidays won't be completely all-inclusive, it's really simple to find a tour or class that will treat you well!
Great companies will plan every detail down the last minute so that your whole trip will be stress-free and fun.
The little things that are included in your tour costs can really add up to make your snorkeling holiday a once-in-a-lifetime experience!
This can include some, if not all of the following luxuries:
Breakfast on the yacht
Beverages of all kinds on board
High-quality snorkeling gear
Certified, licensed, experienced instructors
Detailed safety course
GORGEOUS yacht
Lunch, or dinner on the boat
Well-Trained crew
And so much more!
Finding a tour that includes all of these things isn't actually too difficult.
When the tour is over, you can sit back, relax, and enjoy a beach holiday on one of the nearby beaches!
Pack Accordingly
Hawaii has a fantastic tropical climate.
That means the weather stays pretty consistent throughout the year.
However, it does mean that packing for the humidity and heat is a must!
Pack your suitcase with light layers, as well as the appropriate beach, hiking, and active gear!
Your snorkeling gear is typically included if you book a tour with a respected company, so there is no NEED to bring your own.
That is unless you prefer your own snorkeling equipment.
If that is the case, make a detailed list before you pack so you won't forget anything.
Don't forget to pack a great underwater camera for those unforgettable underwater scenes!
You should also pack personal items like sunscreen, a change of clothes, and other individual needs or travel gear while on your snorkeling adventure!
Travel to Hawaii for a Snorkeling Holiday You Won't Forget!
There are a lot of things in life that you may never forget. Kauai's 5 Must See Tourist Attractions
Traveling to the remarkable islands of Hawaii to snorkel can undoubtedly be one of them! Surviving Post Holiday Dread
Observing spectacular fish, seeing the underwater volcanic rocks, and exploring the beauties of the ocean can all be a part of this fantastic holiday!
Watching the Sunrise from Haleakala National Park
(Images Source: 1, 2)