Updated:
Things You Must Avoid at the Airport – When you're heading somewhere new for work or for pleasure, getting to the airport is all part of the excitement and the journey!
Of course, it's not all drinks in the departure lounge and a leisurely stroll to the gate, airports can be very stressful places, with lots going on, lots of people and the fact that you cannot completely relax.
There's a lot of advice out there for all the things you should be doing when you get to the airport.
5 things you must avoid at the airport
But what about the things you shouldn't be doing?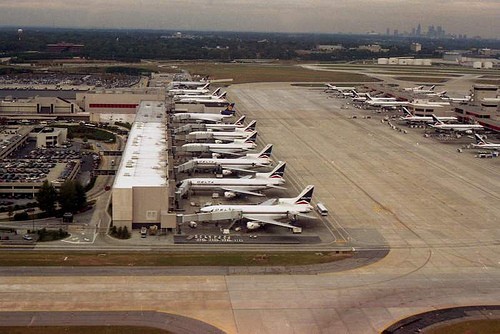 Being somewhere you shouldn't
Airports can be a confusing place.
Especially if you're in a foreign country and having a bit of difficulty getting your bearings right – even more so after a long flight.
Resist the urge to go through a door you're not sure about, entering an authorized personnel only area will land you in serious trouble.
Which could lead you to some awkward conversations and the possibility of you missing your flight.
If you're unsure of where you're going then ask a member of the airport staff to help you.
Getting drunk in the Airport
I know, I know, it's all part of the holiday experience and you want to enjoy yourself as much as possible.
After all, you've earned it! However, you need to exercise restraint when it comes to drinking at the airport.
You need to keep your wits about you for things like sudden gate changes and other important information like the emergency procedure.
Plus you'll probably need to visit the bathroom more often, something which you won't be able to do until you're at cruising altitude.
Sleep
You've been on a 12 hour flight and you've still got a long way to go until you reach your final destination.
It's tempting to shut your eyes just for a moment, but before you know it an hour has passed, and you've missed your connecting flight.
Try not to give in when you're desperate to sleep, save it for the plane.
Getting in trouble at the Airport
It might be the gateway to the rest of the world, but the airport is a serious place with strict rules and guidelines to keep everyone safe.
When you're asked if you packed the bag yourself – try to avoid causing a panic by joking about a complete stranger doing it for you.
Avoid using words like bomb or explosion and don't reach into your pocket after you set off the metal detector.
Answer questions simply and truthfully and allow the security staff to do their jobs as quickly and efficiently as possible.
Then everyone can get on the plane and to their destinations as quickly as possible.
Wearing your sunglasses inside the Airport
Why? Because it looks suspicious.
Yes you might have just landed from a 5 star experience in Dubai and you feel like a celebrity but take off your sunglasses or you're at risk of looking suspicious and being spoken to by security.
Take off the sunglasses and simply get through security and the airport.
No one likes to spend any more time than necessary in an airport.