Updated:
South America Tourism – South America is the hottest topic in tourism right now.
Travelers from around the world are visiting South American countries in flock to take a glimpse of stunning landscapes, snow-capped mountains, mysterious jungles, and endless deserts.
South America gives tourists every opportunity to embark on an adventure that they will remember for a lifetime.
The peace and tranquility found here is matchless.
Let's see the most famous destinations you MUST visit when touring South America.
Why South America Tourism ROCKS!
Machu Picchu, Peru
Machu Picchu is South America's most famous archaeological site and one of the Seven Wonders of the World.
Hidden within the Peruvian mountains, it a dream destination for millions.
Built in the 1450's, the mysterious citadel with mortars, towers, terraces, wall and ancient stones continue to bedazzle everyone who visits Machu Picchu.
May to August is the peak tourist season, so if you're looking to plan a trip to Peru, many travel agencies are experts in organizing personal trips for family, couples, and friends.
Amazonia, Ecuador
The Amazon jungle is the largest rainforest in the world.
This enormous region covers almost 35% of South America, expanding to a lot of countries.
Though the Amazon shares its border with a lot of countries, the safest and the most tourist-friendly passage is through Ecuador.
But beware, as the journey can be very rough and heart wrenching for people who are afraid of wildlife.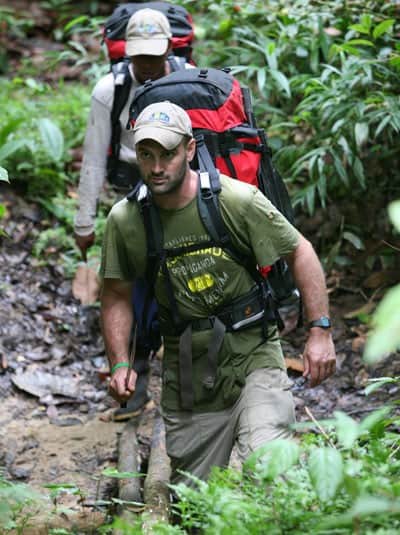 Rio de Janeiro, Brazil
Famous for its annual food festival, music, dance, and lively people, Rio de Janeiro is an emblem for art and culture.
Rio de Janeiro is also famous for its Art Deco styled 98 meter statue of Jesus Christ.
The city seduces millions of tourist yearly with its beautiful beaches, majestic mountains, joyous festivals, and the dance filled streets.
Cuzco, Peru
The trademark of the Inca Empire, Cuzco is the historical gem with a lot of ancient architecture from Inca civilization in Peru.
A lot of people with passion for architecture come here yearly and become fascinated by the ruins of peak Inca stone masonry.
Cartagena, Colombia
A port city on Colombia's Caribbean coast, Cartagena is a 16th-century masterpiece with cobblestone streets and colorful colonial buildings.
The diversity of colors and material used to make each building is a pleasure for the eyes.
Cartagena is mostly visited by photographers as there is a natural filter in the air around Cartagena, Colombia.
The old wooden balconies, beautiful pastel-colored buildings, and the historical castles give a very scenic background to the pictures.
Santiago, Chile
Located in the heart of Chile, it is a very resilient city most famous for its political, financial and cultural background.
Santiago sits in a valley surrounded by snow-capped Andes mountain range, so it is inherently an aesthetic heaven.
Angel Falls, Venezuela
Located within the Canaima National Park, Angel Falls is the world's highest uninterrupted waterfall.
However, it is just the cherry on the top of the cake.
The accompanying jungle is an untouched beauty because only a few dares to trek through the tropical wildlife including poisonous orchids, fierce monkeys and poison arrow frogs.