Updated:
Two big barriers to travel are time and money. As you get older, you also have increased responsibilities.
Yet, there are many reasons to travel more — whenever you can.
Children — no matter their ages — benefit greatly from traveling.
Many parents hold off on traveling with the idea their kids "won't remember it."
But really, how much do adults remember?
Bits and pieces perhaps.
Take photos and frame them or put them in an album for your kids to access easily.
In this way, they can remember the trip more.
Traveling, like every other experience, enriches us in numerous ways.
This is maybe even more important for children who may not understand people live in countless ways, in different climates and topographies, in many settings. 10 Reasons Why You Should Travel More and More Often
Getting ready for a trip
While there is often stress wrapping up loose ends before getting ready for a trip, once you are at your destination, it's time to fully enjoy.
Make a packing list, and save it for reference for future trips.
It lessens the burden of packing and will help save you time.
Travel more to experience more
Traveling is the best refreshment; it's a time to rejuvenate and get a new perspective.
When traveling, you get to relax, to spend quality time with your family and friends, and to take a bit of a break from your usual routine.
Traveling is significant for students and professionals in order to gather firsthand knowledge for research.
Often, students need to write essays about subjects from around the world.
How much richer to write from the experience of visiting a major metropolitan area with its sites, climbing a mountain, or driving through the countryside.
The opportunity to travel abroad is superior to using online portals with cheap essay services or using research from other people's trips.
Many students are lucky enough to be able to study abroad, getting the benefits of travel with the added bonus of earning credit toward school.
Real experience — different cultures, geography, museums, etc. — is always entirely different from reading about it.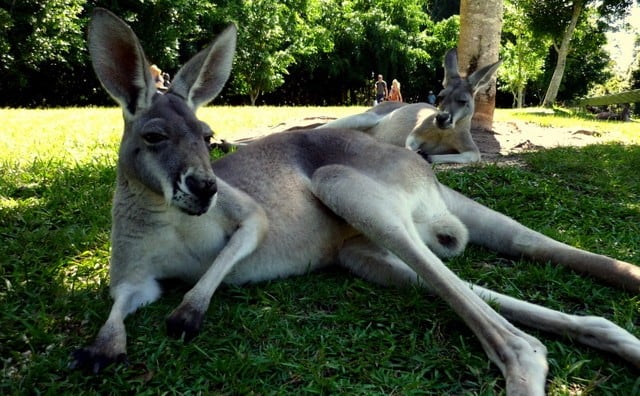 Travel more ~ experience unlimited
Whatever the ages, there are many benefits of traveling more.
For toddlers
It may take more planning to travel with a toddler, but it can be done.
Most importantly will be scheduling time for naps.
With a portable stroller or carrier, you can keep on with your activities much like you would with a sleeping baby.
Another thing is be sure to have activities for the child during transportation — especially if you will be traveling by airplane, train, or bus.
Foods may be another issue but if there aren't allergies present, it shouldn't present too many issues.
After that, traveling with toddlers will enrich them as much as it will you.
You can spend quality time with them without the home and work distractions.
Moreover, people can choose the best place for their toddlers and kids.
For youths
Instead of using time online or playing computer games, this younger generation will benefit greatly from vacations.
They spend a lot of time in their Internet worlds, let them explore the real world.
In addition to school, many kids are so over-scheduled with sports and activities, they may also appreciate a break from their routines.
This is a great age to travel because they live in the moment and can appreciate each day for what it is, not carrying the stresses that adults may feel burdened with.
They have energy to explore and immense curiosity when they are young.
It's the ideal time to travel. Family vacations and travel literally broadens their world in so many ways.
Unless you are a homeschooling family, it's more difficult as children age to have them miss school.
That's why it's important to get in the habit of traveling with them while they are young.
You can also plan trips over the summer and during their school breaks.
Involve them in your trip planning to get them even more excited about the trip.
For students
For high school and college students, chances are they may have studied or at least heard of your destination.
Traveling with older children will expand on their knowledge.
A bonus is they can pack for themselves with some guidance from you.
They are likely to be able to bring entertainment for themselves — books, tablets, games, etc. — while en route to the destination.
They may be interested in visiting the historical places or museums they have learned about.
Perhaps they have interests in art, science, history, nature, animals, etc.
Traveling to a place to see something that will interest them will have a great impact.
At this age, it's essential you involve them in the planning.
They can learn about budgeting, time management (how much can you do while you are there), transportation and logistics, and about the culture and sites in advance.
For adults
A great time to travel is when you are a young adult.
You may be out of university and have some money saved.
Before you commit to more responsibilities and that first "real" job, it might be a perfect time to backpack, road trip, or volunteer abroad.
As you age and have a job and a family you will learn to appreciate travel more.
For professionals
Many people have to travel for work.
Typically, the company will pay for transportation, lodging and meals while you will be working.
Perhaps you can add on a few days — only needing to account for lodging and meals at your own expense.
In this way, you can extend your time in this new place and make a vacation of it.
In this stage of life, there is the pressure of works, responsibilities, family duties and so on.
Many medical studies suggest adults get away somewhere for a vacation to reduce stress.
Travel tours
If you are traveling alone, don't feel confident an area, want minimal stress by having everything planned out, or if you have limited time and want to ensure you see the sites, you may want to consider a travel tour.
The travel tour business is heavily dependent upon the location, attractions and seasons.
Impacts to this travel sector include:
Financial growth
The economy is one the most significant part of a country because, without the efficient finance and stable situation, a state seldom can feed its nation efficiently.
Through preserving and furnishing the valuable historical places and availing museums, a region can capitalize on its tourist attractions.
Globalization
Rather than a franchise, traveling trade businesses can provide globalization facility as this is cheaper than establishing a separate office in several countries.
Smart population
Migration tendency can disastrously hamper the economic growth of a nation.
On the other hand, the traveling facility can avail creative community as the regarding authority can decide and change the facility according to the financial situation and ability to feed.
Tours may be something to consider. Ideas to Surprise Your Husband
In the end, keep traveling. Make a decision to travel more in the next years.
Devise a plan of where to go and start a way of planning to finance it.
You will always have something to look forward to when you are in the midst of planning a trip.