Updated:
This is our first time traveling off season in South East Asia – we discussed many the many pros and cons before finally deciding to go.
One of the cons involved was the weather – what would Indochina tours be like during the off season?
Last time we traveled to a hot country during the off season was to Vanuatu, and while the country was amazing.
Why you should not miss out on Ile aux Cerfs while touring Island of Mauritius
The weather was unbearable and we had to leave 2 weeks early.
Off Season In South East Asia What Was Correct
So, would it be the same in South East Asia?
Well, now we've been here for nearly 2 months, and for all of you who wonder what the off season is like.
Here is a sum up from our experiences…
Southeast Asia It's Hot & Humid
The off season can get scorching hot, but while 33-36 degrees does sound pretty hot, it's not the temperatures that breaks you – it's the humidity – the more humid it is, the hotter it feels.
33 degrees in 80% humidity feels more like 40.
Walk outside for 15 minutes after 10am and you'll be sweating like crazy and begging to go home again.
This makes you actually appreciate and welcome the rain, since whenever it rains, it cools everything down, and afterwards it's actually really pleasant to be outside.
Some Months Are Hotter Than Others
We were told to avoid Thailand during May, as that is the hottest month of the year
In Malaysia, March and April are the hottest months, while May is an ideal time for many parts of the country.
Tuol Sleng Phnom Penh – Angkor Wat Siem Reap, Cambodia Videos
15 Most Awesome Destinations in Asia You Cannot Ignore
Off-Season In South East Asia What Was Wrong – It Rains All Day
Looking at the weather forecast on my iPhone, the weather looks seriously depressing: thunderstorms and rain every day.
The truth?
I can almost count the number of days it has rained during the last month in Malaysia on ONE hand.
Now I'm talking about days, not nights – we were expecting to experience lots and lots of rain, only to find that it almost only rained during the night.
This has been absolutely perfect – as the rain cools down the city, making it perfect to explore.
Waking up when the next morning with the streets still wet from the rain the night before has been ideal.
Don't be put off by the weather forecast – it really isn't always what it seems.
Rainy Season Is A Bad Time To Be In South East Asia
I was told that the off-season is a bad time to be anywhere in SEA, but this is simply not true.
In fact, some parts of the area is actually ideal at this time of the year, only it takes more planning.
Sometimes parts of the same country often have an off and high season at the same time.
In Sri Lanka, the western part of the island experience their off season, while the eastern part of the island has the best weather of the year right now.
Malaysia is even more obvious, right now is the best time to visit Borneo and the eastern side of the Peninsular, while the western side has its off season at the moment.
Bali and Singapore are the same pretty much all year round, and are good places to go at any time of the year.
I will say though that some places in SEA are much more uncertain than other.
Going on holidays to Vietnam should perhaps wait until after August, as parts of the country can be both very busy with kids going on school holidays, and get lots of rain.
The Good Thing About Off Season in South East Asia
The dusty brown countryside becomes lush and green during the off season.
It's a great time to go for a Cambodia holiday if you're interested in seeing the best of Angkor Wat.
It usually rains in the afternoon and at night, so it's easy to plan around the weather.
Angkor Wat will be more beautiful than ever, with lush jungles, green moss and lichen on the ruins, and the pools are full of water creating beautiful reflections of the temples.
We still have some time left, and we haven't yet been to Thailand, so we'll see if our thoughts about it change – but so far, I doubt it.
What I Will And Won't Miss From South East Asia
Spending 4 months in South East Asia was perfect.
We had planned to visit Philippines, Borneo and Vietnam, but when The Europe Train Challenge became a reality, we had to postpone those plans for another time and focus on the challenge ahead of us.
Leaving South East Asia, there are some things that I know I'll really miss:
Cheap Living in Asia
Not even the cheapest soup kitchen in Europe can compare with the 1 dollar meals and 20 cent drinks you find in South East Asia.
Luxury suites and resorts for the same price as a 10 bed dorm in Europe just doesn't make any sense.
I know that I will question leaving a continent where we lived on a combined budget on 25 dollars a day, to a continent where 20 dollars will barely get you food for the day.
Asia Food
I didn't realize how much I would miss the food until I arrived back in Europe.
Already the next day I longed for Asian food, spices and variety.
Plus, in South East Asia we never cooked our own food – what a luxurious life!
The Never Ending Surprises
A day in South East Asia will never let you down on surprises.
Quirky details are part of the every day life for a traveler here.
Funny interactions, signs, things that happen – you're always surprised.
Asia's Religion and Strong Beliefs
The culture and traditions here really blow life into the world.
While I'm not religious, I truly appreciate the dedication they have in South East Asia and their strong bond with their traditions, implementing it in every part of their daily lives.
I will really miss this colorful way of life, with prayers and traditional clothing.
The Misunderstandings and Culture Shocks
Misunderstandings and culture shocks are things that I both hate and love at the same time.
Travel would be more boring without them, and you get some funny memories afterwards.
I learned how to love it and appreciate it, because it taught me something about myself as well as others.
And – What I Won't Miss
The Traffic
Pollution so thick you could almost touch it, the never ending beeping horns in Kuala Lumpur and the ignorance for pedestrians are some things I really won't miss.
Knowing that you're putting yourself in danger every time you buy a bus ticket in Laos just isn't very comforting.
The Customer Service
Some people really get it, and those who do make it an incredible experience.
But then there are those who really don't get it, who are afraid of confrontations, and instead of fixing it and apologizing, they pretend it never existed.
After a while you get used to not getting a straight answer if your cockroach infested room is cleaned and OK, but I would be happier if they could sometimes swallow pride and deal with it.
Perhaps they handle embarrassing mistakes differently from us, or just don't see the problem.
The Rain
The last week we were there it rained more than it had in decades.
You couldn't even go outside – so what's the point then? :p
I'm happy to be in Europe for the dryer summer months, and will let Asia dry up before I consider returning.
What are some things you loved and/or hated about Asia?
Asian Escapes to Sample
The largest continent in the world boasts of limitless number of wonderful travel destinations.
It is almost impossible for a single individual to sample all the amazing travel experiences that the continent of Asia has in store.
So, you have to make choices and try the most popular ones first.
If you are interested to explore Asia, try the following top 6 Asian escapes to sample.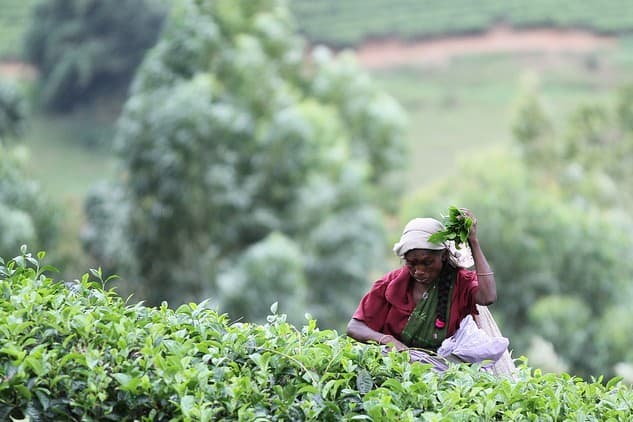 Sri Lanka
Sri Lanka is a destination with balmy rain forests, colorful reefs, palm-fringed beaches, local legends, religious relics, ancient ruins, flavorful food, famous tea, fun trains, rolling surf, oodles of elephants and welcoming people.
To ensure you don't miss out on anything that this country has to offer, you should book with a Sri Lanka holiday specialist.
You can expect to have plenty of unique experiences in this island country in the Indian Ocean.
China
China is a different world within the world.
The Chinese cuisine, its unique culture and wonderful attractions like the Great Wall, the Forbidden Kingdom and Terracotta Army make it one of the must visit travel destinations in Asia.
There is also that travel bucket list of traveling to Tibet (Tibet in April) to see the Buddhist temples in Lhasa
The modern cities of Beijing and Shanghai are no less wonderful and developed than the most popular and most developed cities in the world.
There are some great apps which will help you navigate and to communicate while you are visiting China.
Japan
In many ways, Japan is the same as China as a travel destination. Top things to do in Tokyo Japan
Like China, its foods, wonderful culture and unique structure of its buildings are the main attractions to visit.
The Mount Fuji of Japan is surely one of the most beautiful mountains in the world. S
o, its food, outdoor and wonderful culture will make sure you have some of the most exciting experiences of your life in this Asian country.
Thailand
Thailand is a destination with so many exotic natural landscapes, endless number of sacred temples, wonderful culture, and delectable foods.
In the streets of Bangkok, you can expect to find some of the most delicious yet very cheap foods in the world.
With a great tourism infrastructure, Thailand is always ready to welcome its visitors and offer them some exciting experiences of lifetime.
India
India is arguably the richest and most diverse travel destination in Asia.
It is so big that you should take at least a month to sample only its top attractions and experiences.
The Taj Mahal of Agra alone is an enough reason to visit this wonderful country in Asia.
Gujarat Tourist Attractions boasts of wonderful natural landscapes, a unique culture, timeless ruins, historic attractions, delectable foods, great hospitality and cheapest prices.
There are also a number of luxury hotels in India that can make your stay complete.
If you are yet to visit this wonderful country, make it your next travel destination.
Nepal
Nepal has recently been hit by earthquake and many of its most prominent temples got destroyed.
Still, this small Asian country boasts of some wonderful attractions and natural wonders.
Include Nepal in your tour of Asia.
At least to see the highest mountain in the world, you should keep Nepal in your list.
Trekking in Nepal is an awesome once-in-a-lifetime experience!
You will enjoy planning a trip to experience any of these countries.
Efate Island – Vanuatu
Vanuatu is a place with many extremities – we were there during the monsoon season, and while most days were sunny, the weather was so humid that I sweated more there than I ever have in my whole entire life.
The dry season is a lot cooler, but the scenery is just as lush and beautiful at any time of the year.
The people in Vanuatu are among the friendliest I've met, and we were amazed by how we could snorkel with huge tropical fish only meters away from the beach.
Places You Must Visit in Malaysia
Off Season In South East Asia
(photo credit: magical-world – ubo_pakes)