Updated:
How To Protect Your Camera – I've traveled with a bunch of different cameras; all from the good old film cameras, to 3D Polaroid cameras, waterproof cameras and now a DSLR camera.
But no matter what camera you use, there are always going to be a few common problems – the most significant one being the weather.
You can't control the weather, but you can prevent it from damaging your camera and ruining your inspiring pictures.
How To Protect Your Camera From The Weather
Ultimate Video Camera For Travelers So today I want to share with you a few tips to help you protect your camera from the weather:
How To Protect Your Camera Heat
When traveling in countries where the weather is hot and the sun is strong, you can really damage your camera.
One problem we've had while shooting in Thailand has been camera overheating on a daily basis.
Here are a few tips we find help:
Try to keep your camera out of direct mid-day sunlight.
We've decided to try and only film in the mornings and afternoons, and avoid using it when the sun is at its strongest and hottest.
This will keep the camera cool and happy.
Whenever the red temperature lamp (or whatever sign your camera has for overheating) shows up, turn the camera off and let it cool down.
It's bad for the camera if it's used while it is overheated.
Also try to keep it as still as possible when this happens.
Never leave it in a car for hours, as a car is like a greenhouse and can get really hot.
If you have to leave it, put it in the trunk or under the seat.
It's not ideal, but better than in direct sunlight.
How To Protect Your Camera Condensation and Moisture
Extreme temperature changes, such as Air-Conditioned rooms, can cause condensation on the lens and affect the inner circuitry, getting water in the wrong places.
When you bring your camera into an A/C environment (hotel room, malls, restaurants etc), keep it in the camera bag in its own pocket of air (there it has a steady temperature), and slowly introduce it to the cooler temperature, by opening it bit by bit.
The same applies when bringing a camera into a warm room out from the cold outdoors.
Another tip is to put it in a plastic bag for a few minutes.
This will allow the camera to cool down/warm up slowly, and prevent condensation and moisture.
If you get condensation on the lens, use a dry and clean lens cloth to wipe off the mist.
If it's raining outside, or you're somewhere where the chances of getting your camera soaked in water (like the water festival in Thailand, or photographing splashing waves), don't risk it, but cover your camera in a rain hood.
They're often really cheap and work great.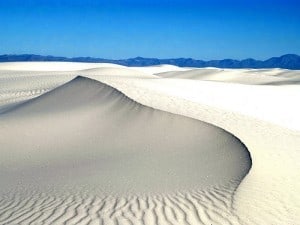 How To Protect Your Camera Sun and Sand
The lens is the most sensitive part of your camera, and even the smallest scratch can make it unusable.
It can also be sensitive to extreme light, so I'd recommend you purchasing a protective lens to put on top of your original one.
There are many good ones out there, that also help to reduce glare and make the picture contrast come out better.
Try to blow the sand away with a blower, or use a lens clothe to wipe it off gently, but it's best if you use a cleaning solution first to make it moist.
How To Protect Your Camera Extra Camera Gear
Invest in a cleaning kit.
A lens cloth, some cleansing liquid and a small brush can do wonders.
Your camera deserves a good camera bag.
It's a way to keep it safe both from being squashed and broken, as well as keeping it away from thieves.
Bring it out when you want to use it, but don't have it hanging around your neck the whole day.
It's also a good way of keeping it cool and safe from sun and dust.
Having a Lens hood makes a big difference to your photos, and protects it from direct sunlight.
How To Take A Good Picture Of Yourself
How Travel Blogging Can Help You Experience Destinations Differently
Check out our As We Travel video review
xShot Camera Extender xShot 2.0 Camera Extender
Don't you just love technology?
A few years ago, you would have to ask a stranger to take a photo of you with the Eiffel Tower in the background.
Nowadays, you can capture better photos from unique angles using an XShot camera extender.
No doubt, this is a product that has become a must for any traveler.
If you're not familiar with the XShot camera extender, then my friend, you are missing out on the benefits of this valuable tool.
XShot camera extenders like the XShot Pro and XShot 2.0 have become as ubiquitous as iPhones and Android phones among today's younger generation.
Although XShot did not really invent the selfie stick—Minolta had one way back in 1983— it has produced the most popular line of camera extenders today.
So what can you expect from an XShot camera extender?
Let us take a closer look at the XShot 2.0 as well as the other camera extenders from the company such as the XShot Pro.
The XShot 2.0 camera extender is a nine-inch stick that can extend up to 37 inches, or around three feet.
This lightweight selfie stick weighs just 1.25 pounds.
It connects all point and shoot cameras.
Since it is only nine inches when collapsed, the XShot 2.0 is portable enough to be stored inside a backpack.
This is a nice camera extender that you can use when traveling, camping, or hiking.
And it's not really for outdoor use as you can make use of this camera extender for parties, concerts, and when taking family photos, or just about any occasion when there's no one to take your photos, or when everyone in the family wants to be on the photo.
You don't need to be a techie in order to take great photos (and even videos) using this camera extender.
Simply screw your camera or camcorder on to one end of the XShot 2.0, then tilt the camera and lock it in place.
The camera or camcorder should not be more than 24 ounces in weight.
Pull open to extend the rod up to 37 inches.
Now you can extend this camera away from you, allowing you to capture a wider background.
And there is absolutely no need to ask a stranger to take photos of you and your companions!
It's quite cheap too, with a price of around $35.
Of course, if you can buy a point and shoot camera that's worth a hundred bucks, why can't you buy a camera extender for a lot less right?
However, the XShot 2.0 isn't perfect.
The most common complaint about this camera extender is that the head section flops quite a bit, making the camera move forward and backward.
And it's not designed for smartphones and cellphones—which says a lot because many of us take photos using our iPhones and Android phones.
GoPro Camera Extenders
The XShot 2.0 isn't the only camera extender in the catalogue of XShot.
It also has the XShot Pro camera extender for GoPro cameras.
GoPro cameras are compact and lightweight action camcorders that are used for capturing photos and videos outdoors.
These cameras are ideal for extreme action photography thanks to the rugged construction, waterproof frame, and WiFi compatibility.
And unlike most cell phones, these cameras can capture high definition photos and videos.
The XShot Pro is particularly designed to be compatible with GoPro cameras.
It can also be used with other compact digital cameras.
When it is collapsed, it is shorter than the XShot 2.0 as it only measures 7 inches long.
But when it is fully stretched, the XShot Pro measures 32 inches which can let you capture photos with many subjects and a wider background.
There are a lot of things to like in this camera extender.
One is that it is very compact and lightweight.
It only weighs 7 ounces, and as mentioned, measures seven inches in length.
You can take this camera extender anywhere you go.
Whether you are off to a three-day hike or you would spend your time in the beach.
It's also very simple and easy to operate.
Simply pull it out to extend to 32 inches, and you don't have to deal with locks, rings, or twists.
It is not surprising that it has become the camera of choice of outdoor adventurists like surfers, hikers, snowboarders, cyclists and just about anyone who has an active lifestyle.
The common complaint or issue that users have with this camera extender is that it moves a lot, so oftentimes they are left with shaky footages.
If you are not satisfied with the length of the XShot Pro, you can opt for the XShot 2.0 for GoPro camera extender pole.
This camera extender can stretch up to 38 inches, or half a feet longer than the XShot Pro.
Handheld Monopods for Travel Photography
XShot specializes in handheld monopods for travel photography.
Unlike tripods, handheld monopods are compact and easy to carry.
Handheld monopods are also easier to set up compared to tripods.
And aside from being less expensive, handheld monopods require little space to use effectively so you can use these camera extenders anywhere.
Whether you are in the crowded streets of Manhattan or in the vastness of the Sahara desert.
Aside from the three XShot camera extenders mentioned above, there's the new XShot Selfie Stick that includes a Bluetooth compatible wireless remote and expandable phone holder to accommodate larger phones like the iPhone 6 Plus.
The XShot Selfie Stick extends to 31 inches and collapses to 7.5 inches.
Then there's the Pocket XShot camera extender that closes to 6.5 inches and extends to 30.5 inches.
It sells for less than $30.
XShot has single handedly made the production and distribution of camera extenders a multi-million dollar industry.
And thanks to this company, travelers like yourself can capture awesome photos anytime and anywhere with the help of an XShot camera extender.
MonoShot
MonoShot is a new product is hitting the market which revolutionize the way you take videos, making it easier than ever.
MonoShot is a tripod concept for smartphones and will enable you to video sports activities, parties, meetings and other individual or group outings.
It is a custom monopod and includes attachments for any device.
The fact that it is ultra-portable means you can take it anywhere you want to, and the hands-free shutter remote will allow you to video even your own activities, like golfing, soccer, yoga and more.
Take your ability to video to the next level with the MonoShot.
The Ultimate Video Camera For Travelers
A must-have for every serious traveler is a good action camera to make video travelers.
Since you will be on the road, the most important things you should consider when choosing the ultimate video camera for travelers, are the following: portability, image quality, and ease of use.
You want a video camera that's not going to weigh you down, and one where it would be inconvenient to use because it's too big and bulky to take out of your bag.
You want it compact and light, but you also want image quality to be compromised as well.
Lastly, you want it easy to use, because it's no good having a nice camera if it's just too difficult for you to use, right?
Here are a few reviews on video action cameras out there to get you started on determining what suits your preferences.
Let Me Introduce: Veho Muvi Micro DV Ultimate Video Camera For Travelers
This video camera came out years ago, so maybe this is OLD news, but for us we just found this camera today and have just bought it so we can really test it out.
Let me introduce you to the Veho VCC-003 Muvi Micro DV Camcorder.
This little thing truly proves the fact that there are no limits to what you can achieve in technology these days.
Veho Muvi Micro DV Features
This tiny gadget claims to be the smallest high-resolution video camera in the world, at less than 2 inches high.
It's a 2 megapixel camera and has date/time stamp features.
It comes with a memory card with the size of 4GB (around 80 minutes of footage).
This camera is equipped with a FRE technology, which allows you to have a better video quality of up to 30 frames per second.
It also records in AVI format.
Its clip attachment allows you to attach this camera in various places, and also comes with a universal clip mount.
Its rechargeable battery lasts for 90 minutes continuous operation.
Veho Muvi Micro DV Pros
Because of its small size and ability to be easily attached, this is suitable for people who are into active and extreme sports such as biking, skateboarding, wakeboarding, and so on.
Its lightweight, compact size is also great for handheld recording, and makes it incredibly portable.
It's not expensive and the picture quality is acceptable.
It's a great, fuss-free, straightforward starter camera for the sporty, adventurous type of travelers.
Veho Muvi Micro DV Cons
This camera's maximum frame resolution size is only 640×480, which is a bit small in today's video standards, but it does the job.
It's a very basic video camera, so there are a lot of limitations with its functionality.
It doesn't do well in low light.
Why Is It Good For Travelers?
How many times haven't you wanted to film something but didn't dare or simply couldn't ask if you were allowed?
I remember walking past a temple in Malaysia where 'Don't you Wish your girlfriend was hot like me' by the Pussy Cat Dolls was blasting out of the speakers during a dance class.
It was such a funny contradiction, seeing all these middle aged men and women dancing sexy (slapping their bums) to this kind of music – in a temple!
I really wanted to record it so badly but I wasn't sure if it was ok, so in a situation like this, this camera would have been great.
It's small and comes in black or white, you can stick it on your chest pocket or jacket, and there is no red light revealing to others that you're filming.
It will be an easy way to interview people from different cultures while on your travels, as many feel insecure when having a big video camera up in their faces.
So this would be a more relaxed way of doing it and perhaps making the interviewed person feel more comfortable.
Another good reason to buy it is that you can just stick it on your jacket, and when you see something you want to record you can either push the record button straight away, or just say the magic word 'action', for the camera to start recording.
This way you will be able to catch so much more of the action during your trip, since often it takes such a long time to take the video camera out of the case, turn it on etc… when you have finally have it ready… it's too late!
As if these reasons weren't enough, it seems like the camera is great for sporty people.
It's the ultimate camera for mountain bikers, climbers, skiers and going sledging for example.
There is already a bunch of products to which you can use the camera for.
Technical Details
The world's smallest high resolution camcorder
Measures only 55mm high x 20mm wide x 20mm deep
Includes 2GB (up to 8GB MSD compatible) Micro SD card to record up to 90 minutes footage
Includes rechargeable battery for 3 hours continuous operation
Standby mode with noise activation
GoPro HERO
Features
The GoPro HERO is a camera that has a lot to offer with its compact size and weighs only 111 grams with a memory that can be increased to up to 32gb.
It's a 5-megapixel camera that allows you to take not only videos, but as well as still photos of up to 1080p30 and 720p60 video resolution.
It comes with an ultra wide glass lens case, flat and curved mounts (for easy mounting on helmets, surfboards, etc.).
The camera is waterproof up to a depth of 40 meters.
GoPro HERO Pros
This camera allows you to get a lot of bang for your buck, and boasts great functionality.
The ultra wide lens is great for capturing the great outdoors, and it's waterproof (up to a 40m certain depth).
You can also make time-lapse videos with it.
For travelers who are into extreme sports but are particular with video quality and sound, this is a great choice.
Of course, it's also very lightweight and compact, which is perfect for travelers and backpackers.
Its curved and flat mounts allow you to film your travels in unique perspectives.
Sound quality is also topnotch.
GoPro HERO Pros Cons
The battery is built-in, and only lasts 2.5 hours, and you cannot remove the camera from its permanent polycarbonate housing.
The shooting options are stripped to the basics, and you cannot use an external mic cable with it.
ASX Action Pro Sports Camera
This is an HD camera that boasts of a 140-degree, super wide-angle lens (720p), and comes with an 8-in-1 accessory kit that allows you to mount your camera to various places.
It comes with a waterproof casing that allows you to use the camera underwater.
Compared to other entry-level, action video cameras out there, this one has a 1.5 inch LCD screen that allows you to view your footage. It is also shockproof.
ASX Action Pro Sports Camera Pros
This camera is one that will seem like it is really built to last, with its solid, uni-body construction.
It's a very durable camera perfect for heavy outdoor usage.
Battery life for continuous use is great, and lasts until 4 hours.
It's inexpensive, and is a good, economical starter option for travelers who prefer the camera to have an LCD screen.
The video quality is good enough, and the camera is relatively easy to use.
The attachments will help you do more with this camera.
ASX Action Pro Sports Camera Cons
It's not waterproof without the case, so you can't easily get in and out of the water seamlessly without the hassle of having to attach/reattach the waterproof casing.
The sound quality isn't too great.
SVP AC500E
This is a 5-megapixel, wide-angle action camera with a 120-degree fixed focus lens.
It films in several video resolutions.
SVP AC500E Pros
It's compact, with a height of only 3.8 inches, and comes with a built-in microphone.
The camera is waterproof up to 10 meters deep.
It records in MOV format, in 720p and 1080p HD, and allows you to take still photos as well.
This is one of the cheapest action video cameras out there that's quite underrated.
It's perfect for travelers who are under a tight budget.
The video does well during low-light situations.
What's really great about this camera is all the mounting accessories that come with it which allow you to mount the camera on a variety of surfaces.
It is also waterproof (although, can not go as deep as the other more expensive cameras).
SVP AC500E Cons
Design-wise, it's not as sleek or stylish and sound quality isn't too clear at times.
It also has no display screen.
The video cameras mentioned here are among the best choices out there for starter action video cameras.
Hopefully these reviews helped you in finding the ultimate video camera for travelers.
Keep in mind that you must find one with features that suit your lifestyle and the activities you do while traveling, so you'll be able to determine which one is the best option.
Best Places To Visit In September
One of the most crucial things that come into play when planning a holiday, is the weather.
Sometimes we get so caught up in where we want to go that we forget to find out what the climate is like there at that time, and when we finally arrive we get a full week of rain.
September is one of those months when the weather starts to change in many parts over the world – in some parts of Europe, it's already autumn, while in others you can still swim in the ocean and lie on the beach.
In South Pacific, spring is on its way, and the weather is very moody – and it isn't the ideal time to go on a Mexico holiday, since it's hurricane season – so where is the right place to go?
Here are a few places that are absolutely perfect for this otherwise dodgy-weather-month…

Visiting Italy
Out of all months of the year, September is probably the very best month to visit Italy.
The peak months are over, the days are still hot but the evenings are nice and cool, the tourist crowds are getting smaller, Italians have gone back to work and back to school, and left the beaches empty for you to enjoy in peace and quiet.
Rome is a strange city in peak summer (the residents escape if they can), and the Italian cities are much nicer when things are "back to normal" with opening hours and not just tourists on the streets.
Tuscany is especially beautiful, September also marks the beginning of the food festival season in Italy, and while it's not the best month for bargain Italy holidays, prices do start to go down during the month.
Peru – Time to Explore
September is one of the best months to visit Peru, and since the weather is drier, this also means that there are less mosquitoes, which makes it a good time to explore the Amazon basin.
It's also a perfect month for the Inca Trail, but prepare for cold nights!
Portugal – Best of Both
We're in Portugal at the moment, and the weather is perfect – cool mornings, warm days, and cool nights.
This type of weather is typical for September in Portugal, and aside from weather, there is one very good reason to visit northern Portugal this month.
In the north, they are getting ready for harvesting the grapes, and the vineyards are at their most beautiful right now.
It's also time for the Grape Harvest Festival, where the entire Douro valley celebrates the harvesting season.
Scotland – Beautiful Colors
You can never be guaranteed good weather in Scotland, but at least the odds are better in September.
We went to Scotland last year in September, and it only rained three times in 10 days, and when it did rain it didn't last very long.
The colors in September are stunning in the Highlands, with red, golden and rusty shades in patches over the flowing hills.
South Africa – Adventure Awaits
September brings spring to South Africa, and is one of the most beautiful months to visit, especially for adventurers and sporty people.
Not only is it a good time to climb Kilimanjaro, but it's also the best month for "game viewing", a good time to go diving, hiking and surfing.
But for me the main reason I would visit South Africa at this time is the whale watching.
September is the peak season for whale watching, and daily sightings are practically guaranteed.
Where would you recommend going in September?
(photo credits: 123Ed Siasoco (aka SC Fiasco) – laszlo-photo – Shermeee)