At some point in your life, you have probably found yourself behind one of those people who take forever in security due to poor preparation or, even worse, you have been one of those people yourself.
Although airport customs and security will never be a fun experience under the best of circumstances, there are several tips and strategies which you can implement in order to make the process an easier one.
So next time you are jetting off, spare a thought for your fellow travelers and use these tips to make your journey, and that of others, a stress-free one.
Dress Appropriately

Slip-on shoes are the best choice and you should avoid metal items such as buttons and buckles as any buckles and other metal items will need to be removed before you walk through the security detector anyway.
If you really want to avoid these issues altogether, opt for a cloth belt instead or a metal buckle and choose a shirt and pants with plastic buttons.
Keep the layers to a minimum. Remove any sweaters or jackets which aren't necessary before you get to the security line.
Make sure to empty all of your pockets of phones, PDAs, change, and keys before you approach the airport security X-ray machine as removing these in line wastes a lot of precious time.
Choose form fitting pants instead of baggy ones.
Baggy pants are more likely to raise suspicion since, obviously, there are more places to hide illegal and/or dangerous items within baggy pants.
Pack Lightly & Smart

You should make sure that you are fully aware of what you can and cannot carry onto the airplane. This can be found on the TSA website.
Items should be neatly and clearly labeled within the suitcase and a plastic bag should be used for liquids and toiletries and should be placed in an outer pocket so that they can be easily accessed by security.
Make sure that the liquids are in bottles that are 3 ounces or less per TSA guidelines. Packing your bag in an organised manner will make the process of searching luggage much quicker and hassle-free for both you and security.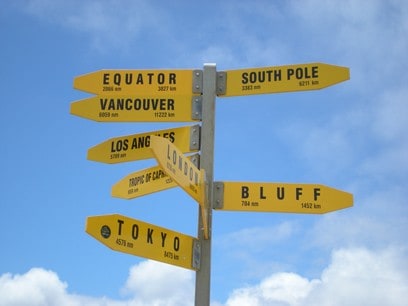 Be Prepared
Have your boarding pass and ID in hand and head to the line that is shortest. There is often a security line or two that many people don't go to because they erroneously think that the line is only for one airline.
Place everything that you have in your pocket into your jacket or bag and then remove that item. Only keep your ID and pass with you.
If you are carrying a laptop, unzip the bag. Once you have passed the point where the ID is checked, remove your shoes.
Staying one step ahead of everyone else will help you to breeze on past those who are still rummaging in their pockets in order to collect all their change.
Pay Attention and Follow Instructions
Pay close attention to any instructions that you are given as well as the mistakes that those in front of you make. Learn from them and be prepared to avoid those mistakes that they make when it is your turn.
This way, you will be able to make the process a lot simpler when it comes to your turn. If you are required to go through additional screening, don't make a fuss.
Just do it!
Purchase a TSA-Approved Bag for your Laptop for US Travel
As long as your purchase a bag that is approved by the TSA as "checkpoint" friendly, you will not be required to remove the laptop from the bag.
Make sure that you also label the laptop as they often get left behind due to poor identification. Although options for TSA-approved bags are still limited, there are some options which are available, the cheapest and simplest of which is the laptop skin.
The best I can recommend is the Victoriatourist V6002 Laptop Backpack check-Fast Airport Security Friendly.
Avoid Traveling During Busy Periods
Although this is not always something that can be planned for, peak travel times should always be avoided if possible. These peak times typically include the hours between 6:30 AM and 9:30 AM and 3:30 PM and 7:30 PM.
Avoiding these hours can help in getting through the security and customs much more quickly.
Some times throughout the year, such as sporting events including the Olympics, holidays, and spring break times, will be inevitably bad so you should prepare yourself to be agitated during this time and plan to be there earlier than normal so that you ensure you will not miss your flight.
The process of going through security and customs can be vexing but need not be the tortuous experience that many claim it to be. Be prepared and don't be afraid to bypass people who aren't.
Yes, we are an organised society who lives by the "line". And, yes, we are programmed to think that "cutting" is inexcusable.
However, walking past someone who simply isn't ready will more than likely make the security people happier than they otherwise would be if they had to waste time waiting for the person who is still rooting around for their ID.
Avoid the bling in Airport Security
Do your best to leave your jewelry at home or pack it separately when you fly.
Having to deal with a watch, bracelets, a necklace, rings, earrings and other items will slow you down when going through Security, not to mention that you may lose something in the process!
You can also just go for non-metallic options that will allow you to zip through in fashion.
If you really need your bling upon arrival, just pack it in your bag and put it on as you reach your final destination.
Keep your electronics at hand
TSA has become a little more relaxed when it comes to electronics. Mobile phones and iPads can be kept in your bag and only laptops need to be out of their case and in a separate bin.
Keep your laptop in a case that's easy to handle – don't stuff it at the bottom of your carry on and place it where it can be reached easily.
Pockets are your worst enemy
When you're traveling for hours, its so easy to end up with pockets stuffed with odd items such as coins, tweezers, earrings, pens, rings, memory sticks, etc.
If you're able to dress in items that don't have pockets, all the better. Nothing worse than being sent back to clean out your pockets into a little bin.
The right bag is your best asset
With so many changes in fees and rules about taking a carry on, your best bet is to take a simple bag with the bare essentials.
Choose a bag that has wheels, can be strapped to your back or hangs across your shoulders, especially if you're carrying a heavy laptop and other electronics.
The best bag for Airport Security we have found is the Think Tank Airport Security V 2.0 and the Victoriatourist V6002 Laptop Backpack check-Fast Airport Security Friendly
Make sure the bag has an outer pocket where you can keep important documents at hand, this way you don't have to constantly dig in to find your boarding pass, ID or passport.
Last but not least, read up on the latest rules on liquid items, this will help you know which toiletries are good to carry with you (or not). Patience is key to ensuring a smooth process – and so it paying attention.
Do your homework, keep an eye out for signs, and listen to the TSA personnel… put on a smile and get on with your day!