Updated:
How to Choose Travel Insurance – Murphy's Law is one is the most quoted maxims in history, and it basically says that if something can go wrong, then it will.
While this is of course an exaggeration, when you go and travel sometimes this is much truer than you would like.
Some things that can go wrong are inconveniences, but they sometimes feel like major catastrophes.
If you're really unlucky you may even actually experience a real catastrophe such as a terrorist attack or a super-hurricane.
You just never know, which is why you need to learn how to choose travel insurance.
You should buy insurance if the entire trip costs more than $5,000 because that's a considerable expense.
Insurance is also a good idea if you're a nervous traveler who worries constantly about things that can go wrong, because the travel insurance will at least give you some peace of mind.
It's also a good idea if you're taking a cruise, a packaged tour, or a journey with a lot of complicated moving parts.
And it's essential when you're leaving the country, especially if you're on Medicare as medical evacuations can cost a bundle and you need to pay up front, and usually Medicare doesn't provide coverage for outside the country.
Benefits to travel insurance
There are many benefits to travel insurance, just in case some part of you is thinking of it as an unnecessary expense.
Some people think that they don't need travel insurance because they already have health and homeowner's insurance and a credit card to cover emergencies.
But these things don't offer any protection when you cancel your trip or interrupt your trip.
And, of course, there's the matter of lost luggage.
Even though you pay a lot for checked luggage and there are fewer checked bags as a result, about 26 million suitcases still go missing every year.
According to airline insiders, most late bags turn up within two days.
But that's little consolation when you're affected.
It's always a terrible feeling when you're waiting for your bag to appear on the carousel and it doesn't.
Sometimes the luggage may even get lost for good.
A million suitcases were never recovered at all, either because they lost their identifying tags along the way or they were stolen.
How to Choose Travel Insurance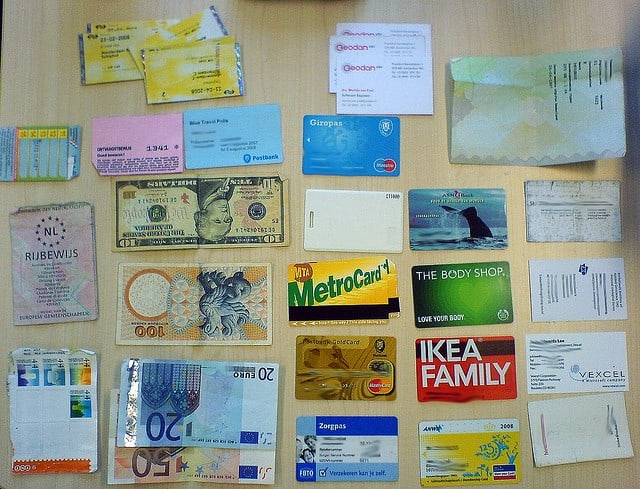 Read the Travel Insurance Reviews
One way of looking at travel insurance companies and policies is to look at their website and see the features of their various policies.
It should cover the basics of what you need, and you should be able to get a quote easily online.
You should also make sure to read the fine print as well.
Sometimes when it seems like it's too good to be true, it probably is.
There's one policy that says they cover up to £200 (about $300) for cash lost or stolen while travelling, but the excess (the amount you're responsible for before the insurance kicks in) was also for £200, which meant the cover was actually useless.
But you can't always rely on the ads.
Hopefully you're old enough to realize that what a company says may be different from what they actually do.
This is especially true of insurance companies, which of late have earned a rather dismal reputation for paying out.
What travel insurance companies say may be different from the accounts of various people who actually went through claiming from a travel insurance company.
That's why you need to read the travel insurance reviews written by people who actually dealt with the insurance company when they lost their luggage or their flights were cancelled.
Read their accounts fairly and see what they found.
So what considerations should you focus on when how to choose travel insurance learning?
Here are some things to look for when choosing a travel insurance company and a particular travel insurance policy.
Check the "free look period".
This is the period of time you have after you've purchased a travel insurance policy when you can still ask questions about the policy or shop around for something better.
During this period, you can go over your policy again and ask questions so you gain a better understanding of your policy.
If something doesn't fully satisfy you or if you found another insurance policy that's more suitable for your current needs, you can terminate the contract during this time without paying additional charges and get a full refund.
Do they cover the frequency of your travels?
Now getting a separate travel insurance policy may make sense when don't travel a lot.
But if you're a frequent flier, then perhaps a yearly multi-trip policy may be a more sensible choice.
It saves you the bother of arranging for travel insurance every time and if you travel at least 3 times a year then a multi-trip policy can actually provide you with savings.
Just make sure that the places you go to are all covered, and it can be much cheaper if it doesn't cover places that you don't go to.
Get one policy that covers the entire party.
It's much cheaper for your family when you get a signal insurance policy that covers everyone, including the kids.
It may be difficult to find a single insurance policy to cover everyone in your family when they're travelling independently.
Check the coverage limits and the excess.
How much exactly do you get in return when the entire trip is cancelled, or if you missed a flight?
How much do you get when your baggage is lost?
You may also want some personal liability cover, a cover on rental cars, and of course, medical cover that applies for any pre-existing condition you may have.
You can't assume that you're valuables are covered by your insurance policy.
Some policies don't even cover commonly lost items such as cell phones, tablets, laptops and other portable electronic gadgets.
The same may also apply for your passport, as well as your jewelry and expensive sunglasses.
You need to ask your insurance provider if these things are covered.
Missed or delayed flights are another reason why travel insurance is such a boon.
You see, airlines are under no legal obligation to assist you if your flight is delayed when the reason is beyond the control of the airline.
This means that if the flight is delayed because of the weather or mechanical issues, the airline is only obligated to get you a seat on the next available flight.
With travel insurance, you may get enough to pay for meals and a hotel room for the night should these things become necessary.
Typically, there's a minimum number of hours for the deal before this coverage can be used, and there may be a limit per day.
You may not be compensated fully if you suddenly decide to get a penthouse suit and eat lobster while waiting for the next flight.
You may also want to think about special covers, such as if a small airline you're using or a hotel you're staying in suddenly goes belly up.
See if your activities are covered.
It doesn't make all that much sense if you're going on a ski holiday and your insurance policy doesn't expressly cover skiing.
Some policies offer an exhaustive list of covered activities, including camel riding (which is actually a very popular activity among tourists in the Middle East) and bungee jumping.
Of course, you need to note the restrictions that apply.
For example, the policy may be voided if you're not wearing a helmet at the time of your accident.
Or perhaps the coverage applies only if you're with an official guide.
If you're planning to go scuba diving, the policy may only cover you when you stay within a defined depth.
In general, the more dangerous activities are allowed the more expensive the policy becomes.
You may not need this part when you're greatest wish is to go inside museum, but if you're riding a motorcycle or an elephant you need to make sure that it's an activity that's covered by the policy.
So think about what you might be doing on your vacation and list down anything that seems a bit more dangerous.
Make sure all your transportation choice and your potential activities are covered.
Find the details about your medical coverage.
One thing you need to remember is that travel insurance is different from your regular medical insurance, so getting a checkup while on vacation isn't covered by the travel insurance policy.
Travel insurance is basically accident insurance, and it's mostly about paying for emergency care for you when you get into an accident doing something that's covered by your policy.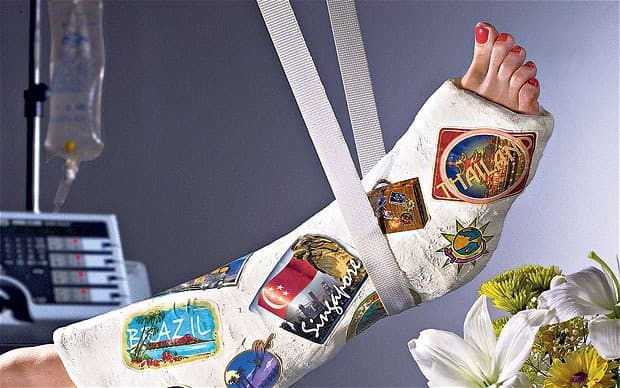 Some people think that when they get injured or sick on their travels and they need medical attention, the insurance company will pay for their expenses to get them home to the hospital they trust.
That's not true at all. What travel insurance companies mean by medical evacuation is that they'll provide medical transfer to the nearest medical facility, and that's determined by the insurance company.
So if you insist on getting home from abroad to a hospital you trust back in the US, you're going to have to foot the bill yourself.
And evacuation flights alone can be financially disastrous.
A medical evacuation flight from London to the US with two pilots, a paramedic, and a critical care nurse can cost up to $70 thousand.
From Africa or Asia, the cost can reach up to $140 thousand, and you're not yet including the hospital expenses.
You should also check the trip cancellation protection.
Some deposits and trip payments are non-refundable, so if the trip is cancelled for some reason then you can get back what you already paid.
You may also interrupt your trip because of some emergency, such as a death in the family back home.
The travel insurance company may have to approve the reason for the trip cancellation or interruption before you are compensated, and for the cancellation there may be only a limited time frame for you to use it.
Also check if you have liability insurance and if you get coverage for your legal fees when these become necessary.
For example, what if you accidentally bump another car or a pedestrian on the road when you're driving your rental car?
Do they offer 24-hour assistance?
Often you may panic when you get into trouble in other country, so you need a calm and knowledge source of information.
The insurance company should be available 24/7, so that you can consult on what you ought to do when there's been some trouble.
At the very least, you should also get some phone numbers of local contacts you can consult.
Many of these points are crucial, but the reviews can paint an accurate picture as to how the insurance company interprets the various details.
For example, if you're drinking alcohol and you get into an accident, you may not get reimbursed.
Some policies say that the coverage doesn't apply if you engage in "reckless" behavior, and again there's no hard and fast definition for this term.
Some anecdotal reviews may help you understand just what the company means by reckless behavior.
They may even think that walking alone late at night constitute reckless behavior on your part.
So read the travel insurance reviews to get a better sense of how the company defines these vague terms.
Travel Insurance Companies
Which travel insurance companies should you trust?
That's a very good question, and one answer is that you should only deal with insurers that are listed in the U.S. Travel Insurance Association website. Here are some good options when choosing a travel insurance company:
Allianz Travel Insurance
Here you get a 10-day free period, which is pretty much standard in the industry.
That means you have ten days after purchasing the policy to get a full refund.
The plans Allianz Travel Insurance offers are based on which state you live in.
They offer coverage for a single trip, on an annual basis, or just for the rental car you get.
To get a quote, you need to specify the age of the people traveling in your party, the departure and arrival date, the travel agency, and how much this trip is costing you.
In general, the cost of insurance will run about 4 to 8 percent of the prepaid non-refundable cost.
You get your cash back for prepaid nonrefundable payments when you cancel your trip as long as the cancellation is due to a reason covered by the policy.
These reasons may include a sudden medical emergency, employer termination, jury duty, or even terrorist attacks.
Once you cancel your trip, you have 72 hours to notify your travel suppliers.
The insurance coverage is underwritten by either BCS Insurance Company which is rated "A-" (Excellent) by A.M. Best Co. or Jefferson Insurance Company which has an "A" (Excellent) rating.

Their 24-hour hotline assistance is excellent as well.
It's staffed with multilingual specialists who can help you deal with all types of emergencies.
These include offering help in reporting lost baggage, replacing your passport, and securing cash for emergencies.
They can refer you to local legal assistance, and even guarantee payment so you can gain admission to a hospital.
You can still buy travel insurance when you have an existing medical condition, provided you comply with certain rules.
You have to be a US resident who is medically able to travel on the date you bought the policy, you have to buy trip cancellation coverage that covers the full cost of all your nonrefundable trip payments, and your insurance plan must be purchased within 14 days of your original trip deposit or initial payment date.
The limits of the coverage will depend on the plan you choose.
A default by your travel supplier is also covered, but the travel supplier must be listed as a covered supplier.
Travelex Insurance
This insurance company also offers several basic travel insurance plans to set your mind at ease.
The Travel Basic Plan offers essential coverage, including trip cancellation and interruption benefits, coverage when a travel supplier becomes insolvent (side excursions are included), and coverage when you miss your cruise connections.
Emergency medical evacuation is also part of the policy.
They also accept a very long list of reasons for trip cancellation.
This plan should suffice for short domestic vacations, and it's quite affordable.
You can receive reimbursement for eligible losses with no deductibles.
The Travel Select plan is the company's most popular option.
Aside from the features included in the Travel Basic option, your kids under 21 year of age who come with you are also covered without additional cost.
There's a 21-day pre-existing condition exclusion waiver available, and the transportation upgrade comes with rental car insurance policy.
You also get a 24-hour AD&D (accidental death and dismemberment) benefit.
Other upgrades include options for families that allow coverage for accidental death and dismemberment, medical protection for traveling pets, or even movie rental reimbursement for overnight delays.
For adventurers, there's an upgrade that covers daring activities such as mountain climbing and parasailing.
The professional upgrade adds more reasons for reimbursement due to work related cancellation or interruption, and protection for professional equipment is available.

The Travel Max plan is the most extensive.
You can cancel for business reasons, and there's an upgrade that allows you to cancel for any reason up to two days before your scheduled departure.
This upgrade only applies to trip costs of $10,000 maximum, and you can get reimbursed for up to 75% of the trip cost.
It offers a substantial amount of coverage for emergency medical expenses and medical evacuation, and you also get lots of travel assistance and concierge services.
You may even get coverage for any delays in the sporting equipment you rent.
Other plans from Travelex Insurance are for business travelers with a 30-day maximum trip length per covered trip, and a flight insurance policy that focuses on the flights.
Vayama International Travel.
This company is more known as a travel company.
It aims to be a one-stop shop for travel needs, which is why they're extending their services to travel insurance.
They offer the usual terms for travel insurance, but the most notable benefit is the convenience of getting everything you need for your travel with just one company.
You can book your flights, make your hotel reservations, and get your insurance, and Vayama can handle it all.
With the Vayama International Travel's extensive contacts in the travel industry, you can get a lot of info from their 24-hour travel and legal assistance.
Travel Insured International with World Nomads
World Nomads insurance company has earned a stellar reputation since it started.
Their insurance plans are very easy to understand, and the prices are reasonable.
They have three plans: the Worldwide Trip Protector Lite, Worldwide Trip Protector, and Worldwide Trip Protector Plus.
The middle plan offers a very long list of reasons for trip cancellation and interruption, including a school year extension, attending childbirth, or a pre-existing medical condition.
The flight cancellation can return 100% of the trip cost or 150% of the trip cost for trip interruption.
Emergency medical coverage and evacuation has a $1 million limit, and lost baggage and personal effects have a $1,000 limit.
Coverage also includes accident and sickness medical expense ($100,000), baggage delay, travel delay, missed connections, changed fees, and reimbursement of Miles or Rewards points. Pre-existing medical conditions are included too.
Coverage for children is included. With the Plus, you can cancel or interrupt your vacation for any reason, and you can get back 75% of the value of the unused trip cost.
There's also a $50,000 coverage limit on rental car damage.
Perhaps the only troubling aspect here is that there are no explicit discussions on the plans for sport activities, so you need to discuss this factor with the World Nomads representative before you purchase a plan. I
f you and your family are going skiing, bungee-jumping, or horse-riding, you need to know that any injury is covered beforehand.
With all these options, you ought to get a good start.
Learning how to choose travel insurance is about knowing that bad things are always possible, and that's why you need insurance on the first place. Think of the worst-case scenarios, and make sure you're covered for any disastrous eventuality.
We Got Our Colons Cleaned Out
Thailand Medical Tourism
Understand Travel Insurance for First-Time Traveler
Travel Advice – Understand Travel Insurance: An essential part of your backpacking plans should involve getting and understanding travel insurance.
You'll need to speak to your insurance provider and investigate your policy thoroughly to verify details of exactly what your policy does and doesn't cover.
For worldwide travel insurance Money Supermarket has a database of travel insurers.
There are some things that a backpacker insurance policy will usually cover as standard, so read on for the lowdown on the essentials:
Medical Cover
Medical cover is probably the most important part of your insurance plan.
The US government recommends checking whether or not your existing medical insurance policy covers things like medical evacuation; if it doesn't it is recommended that you take out a supplemental policy to cover yourself.
Healthcare cover should cover you for between two and three million USD.
Some policies also include a 24 hour emergency service.
With this, you'll be entitled to assistance from a specialized company, helping you with everything from repatriation to on-the-spot advice.
It is extremely important to be aware that many policies will exclude cover for injuries incurred whilst participating in certain activities, such as jet-skiing or sky diving.
Your insurance provider will usually be more than happy to include cover for such extreme activities, providing you're willing to pay a higher premium.
FREE Quotes from our recommended partners: Allianz Travel Insurance and Travelex Insurance
Possessions Cover
Policies usually include cover for cash and documents (e.g. passport), although there are limits, so check your policy thoroughly and, if there's anything you don't understand, ask your insurer.
With policies usually carrying an upper limit on both the amount claimed per item and the total claim, you'll need to make sure that if you're taking any expensive items with you they will definitely be covered.
Again, you'll often be able to purchase extra cover for such items.
Make sure your luggage is covered – airlines are only obliged to pay back a tiny amount per kilo of lost luggage, which could see you seriously out of pocket if anything were to happen.
Wherever you are, theft must be reported to the police within 24 hours, proof of which will be requested by your insurance company if they're going to process any claims.
Personal Accident Cover
In the unlikely event of death or permanent disability incurred whilst on your trip, your insurance company will pay out a fixed sum.
Some policies will even cover legal expenses incurred when pursuing compensation after such an event.
Personal Liability Cover
This covers costs incurred by you if you injure someone or damage their property and you're subsequently sued.
Cancellation Cover
This needs to begin on the date you book your holiday, because it covers you for having to cancel your trip, either in part or in full.
Similarly, some policies will cover you if your flights are moved or completely cancelled and you're forced to forego some or all of your trip.
Things To Remember:
Declare any existing health conditions or anything else you think might affect a potential claim.
Any failure to do so could see your insurance policy completely invalidated, which means you'll be covered for absolutely nothing.
Be fully aware that your insurance policy probably won't cover you for any alcohol or drug-related injuries or accidents.
Always purchase cover from a reputable insurer that will pay out for valid claims quickly and in full.
You may have some degree of travel insurance from things like credit cards or private healthcare insurance, but these rarely provide comprehensive worldwide cover so always check the fine print.
Remember also to keep a copy of your insurance policy and emergency contact numbers on your person at all times while travelling – you never know when you might need it.
The holiday has been planned, flights booked, accommodation booked, car hire booked.
Everything has been paid for.
The suitcase is packed, the passport's in hand and the spending money is bulging out of your purse, ready to be turned into a wonderful keepsake from a far off destination.
Then things go pear shaped.
You miss you connecting flight, or you suit case is lost or worse stolen.
You left your purse in the restroom and by the time you get back, it's gone and just as you think it can't get any worse, you trip on your shoes and twist your ankle.
Where do you go from here? You call your trusty travel insurer.
Insurance is a Must
People spend such a long time saving up for that dream holiday, that when it comes time to pay, the travel insurance for some reason gets overlooked and yet it is probably the cheapest and the most essential part of your entire trip.
The airfares, the accommodation and the spending money always seem to take the lead, because without the airfare you won't get there, without the accommodation you'll have nowhere to sleep and without the spending money you have nothing to eat.
But guess what?
Without the insurance you'll have nothing to fall back on if things don't turn out as planned.
A small initial outlay before your trip could potentially end up saving you thousands of dollars should you run into trouble whilst on your trip.
Peace of Mind
Paying that little extra towards your chosen travel insurance, offers you the peace of mind to help you really be able to relax and enjoy your holiday.
The policy that you choose will offer different levels of cover, but the important thing is that you'll be covered.
Overseas medical and dental, cancellation costs, money, hijacking, travel delays and car rental insurance excess are just a few of the things that will be covered in order to give you peace of mind.
Whether you are going interstate or international, once you have chosen the correct insurance that is suitable for your journey, all you'll need to worry about is making sure you enjoy yourself.
Don't plan the perfect holiday only to have it ruined by something unexpected.
Put your mind at rest knowing that you're in safe hands and book your holiday insurance today.
The best thing that could happen is that you don't need to use it, but don't let the possibility become a reality.
Travel Insurance – What You Need To Know
Canada is one of the most beautiful countries in the world and traveling to The Great White North is one of the more memorable experiences you can have.
This article tells you what kind of travel insurance and why you need it so you can enjoy your Canadian trip safely and with peace of mind.
If you have been consistently traveling, you know it's important to have travel insurance, a practical and necessary way to ensure that you are prepared in any case of eventualities.
From flight changes to family surgery, injury, illness or death in the family, travel insurance is mandatory for a majority of working holidays and Canadian border authority may be inclined to check if you have sufficient cover.
You may want to ski or snowboard in the Canadian provinces of Alberta and British Columbia, for instance, which will require you coverage for any possible injuries which may occur while engaged in those activities.
Travel insurance for Canada means a plethora of rates, providers, options, add-ons, and other variables that you should know about to make an informed decision.
Do You Need Travel Insurance When Traveling to Canada from the US or Europe?
Choose a Local Insurer
Take note that insurance is compulsory requirement prior to the issuance of an International Experience Canada (IEC) visa.
You will be asked to provide insurance details if you arrive in Canada and should you not be able to comply, you may not be issued the visa.
Insurance coverage must be valid for your stay's duration, cover not only hospitalization and medical care but repatriation as well.
Additionally, each entry into Canada must be covered and its details made available for any port of entry officer for his or her review.
Choosing a local insurer has numerous benefits such as having comprehensive coverage to include routine medical check-up and/or exam and maternity benefits.
It is also less difficult when you make claims – and receiving money – with a local insurer.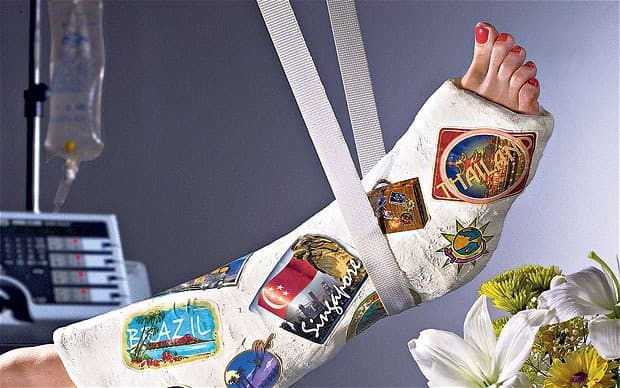 You DON'T Save Money without Travel Insurance
You don't need to buy additional coverage for sports and any type of injuries sustained at work.
Getting your local insurer also means you get direct billing and avoid dealing with an overseas insurance company which could be costly in terms of phone bills.
The Canadian Health Care System doesn't cover holders of IEC visas, that is why travel/medical insurance is recommended for them.
If you think that not getting travel insurance when traveling to Canada will save you money, it won't.
First, you will be denied entry into the country.
Second, without travel insurance, you are vulnerable to all kinds of risks, not the least of which is an emergency of a medical nature.
Medical costs can run up to several thousands in Canada for simple tests or doctor's visits.
What You Need to Know for Coverage Extensions
Your Port of Entry or POE Letter of Introduction entitles you to obtain your work permit when you arrive in Canada and only then will you know how long you can stay.
The length of your stay is dependent on your nationality; it could be a year or two years.
It is essential for you to have coverage for your visa's full duration because any immigration officer may:
Ask you to show proof of your insurance cover policy and question you regarding its details.
Limit the duration of the work permit you were issued to match your policy's duration if this is validated for a shorter period of time.
Although some insurers will allow a policy extension, there will be some that won't.
In case your chosen insurer allows an extension, however, you still need to exit from Canada on a temporary basis as a requirement for that extension.
If you plan on staying longer in Canada, ensure that you and your chosen insurer both have a clear understanding of what an extension will entail.

Insurance Coverage for Winter Sports
Most of the standard policies exclude coverage of winter sports like snowboarding or skiing but you have the option to add such coverage.
Ensure that you are well informed on the extent of the coverage for the winter sports you engage in while you are in the country since these have a potential for injuries and surgery, especially for beginners.
Your travel insurance policy should have medical coverage as part of it or as an add-on. Be aware of whether or not it covers pre-existing medical conditions and non-emergency conditions.
You also have to know the up font costs of what your insurer will pay and the costs which you have to pay for in order to obtain reimbursement and how long it will take to get reimbursed.
One thing we all have to buy before leaving on our long-term travels is travel insurance – traveling the world without an insurance is really not worth it in case something serious happens.
But the travel insurance industry is like a jungle, it's really difficult to know which one to choose and what they normally should cover.
When comparing different travel insurance companies you will see that they often look very similar on the outside but actually differ quite a lot when it comes down to the details.
If you're not sure exactly how long you will be away, make sure that the travel insurance company allows you to update and extend your travel insurance, it's also a great bonus if they can pay you back the difference in case you go home early.
When comparing travel insurance companies, make sure that they cover:
Lost, Stolen and Damaged Items
Lost passport and travel documents, as well as your belongings like jewelry, clothes and electronics should be covered.
However, there are many circumstances when the travel insurance won't cover you.
To sum it up, they will cover your belongings if it was stolen from you despite being locked up in safety box or concealed storage compartment, or if it's stolen from you while you're carrying it.
What it doesn't cover…
It won't cover you if you left your baggage unsupervised in public areas, for example not caring for the safety of your belongings.
Overseas Medical/Dental Expenses
If you get ill or injured during your trip that can cause serious harm if it's not treated, the insurance should provide cover for urgent and necessary medical treatment and emergency dental treatment or hospitalization.
What it doesn't Travel Insurance cover…
I won't have to say that it won't cover plastic surgery and similar things, but also know that it doesn't cover medical check-ups, vaccinations, STD's, treatment where injury was caused by alcohol and drugs (remember that one!), chronic and reoccurring illness and pre-existing medical conditions that were there before you started traveling.
Compare this carefully between different travel insurances, especially if you have planned to do a bit of adventure sports.
Many insurance companies have different types of insurance deals depending on what you need and how you will travel, whether you will be going on a two week ski holiday in Europe or backpack through South America.
Canceled Flights and Accommodation
If your trip is interrupted or if you get ill before your trip and have to cancel flights and pre-booked accommodation due to illness or a close relative's illness or death, you should be covered.
The insurance should also cover the flight home if there is a case of emergency and you have to interrupt your trip.
If your transport has been canceled due to bad weather, illness or failure in service from the transportation provider, your travel insurance should cover the cost.
Good to know…
If your flight is canceled, overbooked or delayed for more than 6 hours many insurance companies will cover reasonable expenses for hotel, meals and local transportation.
Other Things Travel Insurance Should Cover
24 hour emergency phone assistance, Personal liability coverage in the case of damaged 3rd party property or injury and all countries you will be visiting and the entire duration of your trip (including the day you return home).
Now that you have a check-list on what should be included in your travel insurance, compare different companies with each other and see if they all cover the things above and if some even have extra benefits.
What You Need To Know About Travel Insurance
After all the RTW planning you do for what to pack and where to go, there are those extra expenses left that many people forget to include into their travel budget: travel insurance is one of them.
It's also one of the things that can be either super expensive, or barely noticeable in the overall budget – but don't let the price completely decide which company you choose – it's about the coverage you get for your money.
So when looking for travel insurance, also look into the details to find out what they actually cover.
If something happens to you while you are traveling around the world, you need to be covered!
Before looking for other companies to provide international travel insurance, check with your home and content insurance to see if they can offer you a cheap deal as an added bonus to your existing home insurance.
Here is a travel checklist for the basic things you should make sure they cover:
The countries you're visiting: This is very important.
You don't want to have bought travel insurance for Europe, break a leg in Switzerland and realize that it didn't cover that country.
Lost, stolen or damaged items, including electronics:
But make sure you save the receipts for them, otherwise you will not get the money back!
Overseas medical/hospital expenses: Read the fine print here, because it's often limited and there are many exceptions
Expenses for transport home in case of personal emergency
Reimbursements for re-booking cancelled flights and accommodation
24-hours emergency phone assistance (you want to be able to contact them at all times)
Personal liability cover in case of damaged 3rd party property or injury
The entire duration of your trip
If the insurance company covers all this for a reasonable amount, you should be able to save some money while at the same time stay safe on your journey if something happens. But this isn't like FDCI.
For the experienced travelers out there: Is travel insurance something you always make sure you get for your travels?
Travel Insurance Is Not A Luxury, It's Essential!
While they say the best way to learn a lesson is to learn from your own mistakes, we have a tendency to forget what we learn over a period of time.
Sometimes, that's a good thing – for example when we forget just how much a broken heart hurts, and throw ourselves right back in the game and meet the love of our lives.
If we never forgot the pain, we probably wouldn't want to fall in love ever again.
But sometimes, our tendency to forget is just plain stupid. It happens to me all the time when I travel, and I've seen the same thing in other travelers.
I start out being really careful over my health and belongings, always washing my hands with hand sanitizer, and holding a firm grip of my bag and camera.
But after a few months without anything happening, I get sloppy.
My hand sanitizes runs out and I don't bother buying a new one, I start eating with my fingers, and I'm not at all afraid of getting mugged.
I start taking safety and health for granted.
And that's just when it happens – of course…
Travel insurance is not a luxury – accidents can happen on even the shortest of trips and the costs of medical treatment or other expenses could potentially be astronomical if you fall ill and are not covered.
It's easy to get "annoyed" over money you spend that you might not get to take advantage of, but when something actually does happen it feels so good knowing that you took that small precaution and paid a considerably small price compared to what you got in return.
Travel insurance is a way of protecting yourself from unforeseen and unfortunate occurrences, ranging from medical costs incurred if you fall ill or are injured to the exact cost of the lost items if you are the victim of theft.
In the past 5 years of traveling, I've had all of them happen to me, last time being when we were mugged in Malaysia.
Are You Already Covered?
If you are travelling in Europe you should pick up a free European Health Insurance Card (EHIC) – this entitles you to the level of state provided health care a resident of the place you are visiting would get.
I've used it myself and it worked just fine, but depending on where you are and what treatment you're getting you may still have to pay some (or all) of the costs – the EHIC will not cover the costs of emergency repatriation if you have to be flown back to the UK, so getting a proper travel insurance is still better.
Also remember to check if your home insurance offers travel insurance, as they tend to give some good deals.
Often they already cover you for trips up to a certain number of days!
Choose Wisely
Some people think all travel insurance companies are the same and as good as each other, but that's just not true.
It can be boring and time consuming to read through every single detail of the insurance policies before purchasing, but these policies are what will matter when things go down, and it can be a matter of thousands of pounds in difference between what companies cover.
Read this travel insurance checklist to see some of the most important things the insurance company should cover!
Types of travel insurance
The two main types of travel insurance are single- and multi-trip insurance.
Single-trip travel insurance, as the name implies, covers you for the duration of one specified trip.
Multi-trip insurance covers you for multiple trips taken in a given time, typically a year – if you are going away more than once, multi-insurance might be a more economical solution, and then there is also the Backpacker insurance which covers you for extended trips.
Sport Insurance
One thing many people forget is that most travel insurances don't cover your sport activities, perhaps because that's when they're most likely to happen…
On our last ski trip two people hurt themselves pretty badly, and weren't sure if their insurance would cover the expenses.
If you're planning to do any sports on your trip, it's definitely worth getting insured for it – you don't want to have to pay the exorbitant costs of a broken leg or several nights at a hospital from your own pockets!
Save Everything!
The best tip I can give is to make sure you've done everything "by the books".
If you lose your belongings you will need the receipts for everything you lost, so save all your receipts on things like cameras, laptops etc.
If you get robbed, you will need a written paper from the Police first, so go there as soon as possible – if you get sick and pay for a doctor to come to your hotel and buy medication, save all receipts.
Rule of thumb: save everything, and make sure it's not just in your bag (in case it gets lost), e-mail it to yourself so it will be safe online!
Travel Insurance Can Help In an Accident Abroad
Accidents just happen, regardless of place or time.
If you're involved in an accident in your home country, you could easily get all the medical attention you want in accordance to your health plan.
However, if you happen to be outside U.S. soil at the time of the accident, then there's a pretty good chance that your wallet will suffer a considerable blow due to medical expenses.
An easy way to deal with this problem is buying the right type of travel insurance that covers any possible mishaps occurring while you're traveling abroad.
Referred to as Medical Protection Plan or International Medical Insurance sometimes (each company sells it with a different name), travel medical insurance is generally a medical insurance that provides coverage to a person traveling abroad.
If you're wondering how your travel insurance can help you if you're in accident abroad, then simply read on.
Basically, your travel insurance policy covers or should cover three basic elements of international travel, i.e. trip cancellation, baggage loss, and medical expenses.
With a proper travel insurance plan, you can safely travel abroad without having to worry about emergency evacuation and medical costs.
The medical insurance plan usually includes coverage for emergency treatment of sound teeth (within policy limit) and medical transportation services (ambulance) in the event of an accident.
Once you're transported to a safer location, you'll get appropriate medical care – quite crucial in accidents where you're knocked unconscious and there's a threat to your survival.
Also, in the event of your demise, while you're traveling, repatriation coverage ensures that your body is appropriately transported to a nearby funeral home or your own home.
Term Life and AD&D Benefits
More often than not, travel insurance includes a few term life and AD&D (Accidental Death and Dismemberment) benefits.
These are paid irrespective of the coverage you've got back home regarding covered injury.
This way, your family gets extra coverage and your injury coverage may be used for filling out the life insurance benefits in the event of a severe accident.
Medical Coverage provided by Travel Insurance
Following is the usual medical coverage included in an average insurance plan.
Medical facilities are paid in advance in order to aid emergency transportation when you're involved in an unfortunate accident.
Travel accident and AD&D benefits ensure that you are taken care of in the event of serious injury (or your family when you're killed during traveling).
Unforeseen medical costs are reimbursed as part of emergency medical attention.
Emergency assistance services that help you locate a proper local hospital or medical facility that meets your and your family's medical needs while traveling.
Unforeseen dental costs are reimbursed as part of emergency medical attention.
Always remember to buy proper travel insurance when you're traveling abroad and do not forget to read the fine print at all times.
Since you've understood how your travel insurance can help you if you're in accident abroad, make sure that you've made the right decision to protect yourself and your loved ones by choosing a travel insurance policy that duly meets your requirements.
Useful Tips When Buying Travel Insurance for a Safer Trip Abroad
Traveling is fun. It's an invigorating experience that lets you visit new and exotic locations, helping to avert your mind from that busy everyday routine you have to deal with back home.
However, things may not always work out the way you had planned them, especially when there's an unexpected personal emergency cropping up a few days before your departure or there's a sudden unrest in a middle-eastern country you were about to visit.
In any case, you can't risk losing your hard-earned cash simply because your travel insurance doesn't cover certain lost costs.
Thus, to protect your trip payments, you'll need to invest in a travel insurance that ensures your good time abroad or keeps your money safe in the event of a cancellation.
The following useful tips when buying travel insurance will help you choose the right type of insurance, covering your needs and requirements for a safer trip abroad.
Checking for Cover Levels
When buying travel insurance, make sure it covers three important areas, i.e. medical expenses, personal belongings and baggage, and cancellation cover.
Medical Cover
Medical cover should always be provided in a figure in millions, although it's highly unlikely that you'll require more a $1 million for each traveler.
Increasing this figure will just mean that you'll be paying for expenses you won't even need.
Personal Belongings and Baggage
You should always make sure that you're aware of the replacement value of your holiday items
There will be a limit on valuable items and that's why if you plan on taking your valuables with you, make sure that you've gone through your policy of home contents.
More often than not, adding them here can prove be rather cost-effective.
Cancellation Cover
Cancellation cover should always amount to the entire cost of the holiday, as advertised on the basis of per person, featuring all additional expenses like car hire.
The whole process of cancelling is stressful enough and you don't want to risk all that paid money as well, so this is basically a MUST.
Cheap Prices can Fool You
One of the most useful tips when buying travel insurance include staying away from low cost policies that do not cover people with medical conditions or travelers aged above 50.
Prices are likely to vary, but make sure that you're looking out for policies that provide special offers, such as free travel for children (there are policies that cover travelers less than 18 years of age).
Sporting Activities
While buying travel insurance, consider the fact that whether or not you'll be taking part in any sporting activities.
Always check the wording of your holiday policy clearly for activities you may be pursuing as not all policies follow the same criteria.
Keep an Eye out for Exclusions
You may be surprised by the fact that there are some policies that do not readily offer medical expenses or cancellation cover.
As a matter of fact, travel insurance policies are only legally obligated to provide some sort of personal belongings cover and that's about it.
Thus, another one of useful tips when buying travel insurance includes checking the fine print on your policy and having a copy of the signed wording as it will help you contact the right people in the event of an emergency.
Adhering to the above useful tips when buying travel insurance can help you save a lot of time and money in planning the perfect holiday abroad.
Best Travel Insurance For Your Next On The Road Adventure
Going on the road for a trip sounds like a lot of fun to most, having the breeze in your hair and the sun shine off the hood of your car.
But these trips can sometimes hide weeks of preparation and painstaking forms that need filling in with different travel insurance companies and getting visas sorted can be a long and arduous process.
Travel insurance is a highly recommended must when traveling abroad.
We're here to look at what travel insurance you'll need to consider, why you should consider them and how to get the best travel insurance deals for you.
So what different kinds of travel insurance should you be considering for a solo road trip in America and why?

Short/Long Stay Insurance
When going on your trip you want to be sure you're selecting the right kind of travel insurance for the amount of days you will be going away.
There are specific insurances for short and long stays and this is crucial, if you pick the wrong one you may find yourself not covered at all by the end of your trip.
Short and long stay packages usually cover medical, cancellation and abandonment.
If you're not sure how long you are staying for then you should choose a long stay insurance just in case, this means you will always be covered.
It may cost you a little more but it could cost you more if you weren't covered at all.
Health Insurance
If you suffer from any kind of medical condition that could alter your holiday then you should seriously consider medical insurance.
It sounds a little obvious but not all types of holiday insurance will actually cover serious medical needs such as broken bones or heart attacks.
You can actually get specific medical insurances if you already suffer from a serious medical condition such as a high blood pressure, cancers or have heart problems.
Obviously if you're on the road you'll need to make sure you don't stray too far from the path, if you're hours away from a hospital you could be in trouble.
These insurances will not all cover car accidents, especially if it is found to be your fault.
So drive safely and stay close to civilization.
Rental Car Insurance
You may decide not to take your own car on this road trip and rent a lovely new car instead, which can be quite nice but can fraught with problems.
When it's not your car you may become a little more careless with it, not only this but so much as a scratch can set you back thousands as you pay for the damage done.
You need to make sure you're covered, especially if you're planning on being a little adventurous on your trip.
Make sure you know exactly what you are covered for before getting the insurance, most of these insurances cover the excess and nothing more.
Good insurance providers such as Allianz Travel & Rental Car Insurance will also cover the car being stolen.
Breakdown Cover
If you decide to take your own car on holiday then you may find yourself stuck in the middle of nowhere as the radiator has burst.
In cases such as this you're best getting breakdown cover, this means no matter where you are or how you break down there is emergency recovery for you with another car waiting for you, with no massive costs or expenses.
Cars don't have to be old or withered to break down, a car can break down from something as small as a dodgy spark plug.
So before shrugging it off consider the consequences of not being covered, especially if you're going on a long trip with lots of driving.
General Travel Insurances
These kind of insurance cover pretty much the basics of any trip away, mainly covering health, cancellations, luggage and abandonment.
You could go for something like this and pair it with either or both of the above vehicle insurances.
Understandably this is a popular option as it is the most cost effective of all, more so for people going on shorter trips rather than longer ones.
As with all insurances you'll need to read through what you're covered for and make a note of them, it could save you from unnecessary panic.
So how do you choose between travel insurance, which ones are the best?
As with all travel insurances and trips, it all completely varies depending on what kind of trip you are having and whether you plan on driving.
With an on the road adventure you will definitely need come kind of car insurance to cover you for theft and minor accidents.
You can find the best travel insurances for you in the following ways:
Insurance Comparison websites
Using Google you can search for insurance providers for your country or area that cover the specific place you are visiting.
Websites such as Confused, Money Supermarket, Compare The Market and GoCompare are just a few examples of comparison website you can use to find the right travel insurance for you.
Word of mouth
Asking around is also a good way of finding out where to get travel insurance, with many of us being fairly well traveled you can ask friends and family which providers they use and why they use them, you could end up with a really great deal this way.
Also you will be more trusting of a company that has been recommended to you.
Online Travel Insurance Reviews & Ratings
You can get these on various travel websites and they're very helpful indeed when it comes to getting yourself insured.
Forums and comment boxes means that you can ask people on their reviews more in depth questions and ratings show an all-round idea of how good or bad a certain company is.
Once you've picked your top two or three travel insurance you can start asking for quotes and get the best deal for you, don't be put off by price; think about value for money.
Now you're insured and have peace of mind you can go and have some fun in the sun, you've earned it!
How To Make a Claim On Your Travel Insurance
The most common mistakes people make when choosing travel insurance is not to read through the terms and conditions and find out exactly what it covers.
I've seen sport insurances that only cover the equipment when it's not being used, which makes the insurance basically useless.
Some travel insurance companies are very elusive in describing what they do and do not cover and you have to be willing to roll up your sleeves and dig a little deeper to find out whether they're legit or just full of empty promises with easy escape routes to everything.
Allianz Travel Insurance and Travelex Insurance offer reasonably priced travel insurances and there are many great reviews about them if you research online, which is another must-do for anyone considering a travel insurance!
But in the end it doesn't matter how great your travel insurance is if you don't do your own part right.
Here is what you need to have and do when making a claim on your travel insurance to help make the process quick and smooth …
Tell your insurer about any health problems that existed before you took out the insurance, otherwise everything might fall on this little detail.
Bring your policy number and emergency contact number.
The first thing they will ask for is your policy number so it's absolutely necessary, emailing it to yourself is a way of keeping it safe and handy.
A copy of the receipts for the items you've lost (which means that skirt you bought for 5 dollars at a flea-market won't be covered).
A photo of the receipts is most often all that's necessary, so just take some shots with your camera and save them online.
If you had to replace essential items like toiletries and emergency clothing (say your bags were stolen or lost at the airport), keep the receipts from these purchases to send as evidence with your claim.
Receipt and proof of medical expenses – You may need to pay up-front for medical treatment and medicine and claim it back afterwards, as long as you keep all receipts.
If possible, contact your insurer to agree to medical treatment before it's done.
A Police Report – If your belongings are stolen you need to go to the police to file a report within 24 hours of the items going missing.
If that's not possible you will need a written report from someone else like you hotel rep, manager or transport provider.
Be in the time-limits of your claim – The sooner you contact them the better, don't hold it off!
Check whether your insurance has a "new for old" policy.
If it doesn't, the insurer will take off money for wear and tear, so you won't get the same amount as you once paid for them.
Finally, if you are unsure about something and can't find out whether the insurance covers you for it, call them and ask.
Remember to take their name so that if something happens and you're later told that you weren't covered, you have the name of the person who told you otherwise.
Travel Insurance Quick Tips – What You Need To Know Make a Claim On Your Travel Insurance
After all the RTW planning you do for what to pack and where to go, there are those extra expenses left that many people forget to include into their travel budget: travel insurance is one of them.
It's also one of the things that can be either super expensive, or barely noticeable in the overall budget – but don't let the price completely decide which company you choose – it's about the coverage you get for your money.
So when looking for travel insurance, also look into the details to find out what they actually cover.
If something happens to you while you are traveling around the world, you need to be covered!
Before looking for other companies to provide international travel insurance, check with your home and content insurance to see if they can offer you a cheap deal as an added bonus to your existing home insurance.
Here is a travel checklist for the basic things you should make sure they cover:
The countries you're visiting:
This is very important.
You don't want to have bought travel insurance for Europe, break a leg in Switzerland and realize that it didn't cover that country.
Lost, stolen or damaged items, including electronics:
But make sure you save the receipts for them, otherwise you will not get the money back!
Overseas medical/hospital expenses:
Read the fine print here, because it's often limited and there are many exceptions
Expenses for transport home in case of personal emergency
Reimbursements for re-booking cancelled flights and accommodation
24-hours emergency phone assistance (you want to be able to contact them at all times)
Personal liability cover in case of damaged 3rd party property or injury
The entire duration of your trip
If the insurance company covers all this for a reasonable amount, you should be able to save some money while at the same time stay safe on your journey if something happens.
But this isn't like FDCI.
How To Ease Travel Sickness
Travel Sickness – Ways To Ease It
There are many great NATURAL ways to ease and cure your travel sickness.
There are several travel sickness medicines that work well, some to have before the trip (whether you're flying or taking the bus or similar) to avoid travel sickness, and others to help you deal with travel sickness if you happen to get sick.
If travel sickness medicines are not your thing, there are other more natural ways you can try to ease travel sickness.
One effective way to help against travel sickness is by eating the right food.
There are many specific foods that help ease travel sickness, and the way you eat will also play a major role in your fast recovery.
When you're sick, vomiting and have frequent diarrhea you can become dehydrated and weak, so your body need nutrition more than ever.
No matter how sick you are you have to give your body some sort of nutrition so that you're strong enough to fight off the travel sickness.
But you have to be careful with which food you choose.
Here are a few tips on what to eat and drink to ease travel sickness:
Bland Food:
Bland food is the best type of food against travel sickness.
Strong smells and spicy foods can be hard for the stomach to 'keep down'.
Sometimes just the smell of food can make you feel even more sick – if that happens make sure you choose colder food, like fruit, crackers and veggies.
The way the food is cooked can make all the difference.
Boiled or baked chicken for example is good food when feeling sick, fried chicken is not.
Avoid all fried or greasy food and sweet desserts.
Chicken rice soup is also known to help calming down upset stomachs.
Soup is also a great way to get nutrition in your body.
Soothing foods also help and ease the travel sickness.
Chamomile, ginger and mint all have very soothing effects on upset stomachs, and I really recommend them in tea form.
Ginger is especially known to help against travel sickness and morning sickness.
If tea isn't you thing you can chew on some crystallized ginger instead!
The BRAT-Diet
A great combination of food that people most often can eat and 'keep down' is the Banana, Rice, Apple sauce and Toast diet.
These are all bland foods and help to absorb stomach acids which eases nausea and vomiting.
Eating only this is not healthy as it's not nutritionally complete, but it's great as an addition to other food and when you can't keep anything else down!
Tips When Eating & Drinking:
Sip your drink slowly.
Mouth rinse (1/4 tsp baking soda to 1 cup water) before and after eating.
Eat in a relaxed environment, like in your room at the hotel (when you're sick you deserve to get a private room, and the other dorm members would appreciate it too!).
It's good to be able to eat on your own speed, be able to lay down and have the toilet right next to you just in case.
The last thing you want to worry about is throwing up in a restaurant full of people (a very bad memory of mine..!)
Stay away from your favorite foods when you feel sick.
You may develop a dislike for them by association to feeling sick, causing you to not enjoy them again later.
Drinks To Ease Travel Sickness:

Ginger ale
Peppermint tea
Ginger tea
Black lemon tea
Iced tea
Lemonade
Coca Cola (preferably flat)
Limiting your food intake (fasting) may cause you to suffer from diarrhea longer, and since your body need a variety of nutrition and extra goodness, try to get back on track and eat normal healthy food again as fast as you can.
If you're not getting better after a couple of days you should seek a doctor – if not earlier.
What You Need to Do to Get Ready for a Trip to a Foreign Country
Nope, it is not. These days, you need to do much more.
Planning an overseas trip for the first time is exciting and at times it is time-consuming and maybe even boring too.
When you select your destination, and then plan an itinerary, it is all fun.
But there are loads of things to do when traveling overseas or preparing to travel overseas that are not so much fun, but are needed for your trip to go off without a hitch.
While so vitally important, there is more to consider than just getting your vaccination shots.
Before you book your trip, check the United States Department of State website and check that your destination is not on the Travel Warnings or Travel Alerts lists.
Listed destinations are those that the State Department considers dangerous for American nationals to travel to or within.
There are so many things you must do to get ready, following are the most important ones.
Apply for your passport two months before your trip. (and your pet passports) The State Department says it takes four weeks to process, but you want to be on the safe side without paying extra fees for an expedited application.
The State Department's Office of American Citizens Services and Crisis Management (ACS) provides country specific information for every country in the world.
This site gives you information about travel warnings, visas, and vaccinations.
Do this before booking as if a visa is needed, it is issued by the country(ies) you are visiting and not by the United States Department of State.
Reserve hotels and buy or arrange your ground transportation and plane tickets.
Booking online is efficient if you have traveled to your chosen destination before.
If the destination is new to you, think about a travel agent.
Buy travel insurance – both kinds.
The first is trip interruption insurance.
This kind of insurance protects you against loss on non-refundable tickets or reservations if for a covered reason you miss your trip or end it early.
Also, buy a traveler's health insurance policy as most United States medical insurance programs do not cover health care in foreign countries.
Have a health emergency plan.
While travel insurance can help, usually, your foreign travel health insurance plan only pays for transportation to the nearest hospital, if you want to go home for treatment the cost can be prohibitive. Join a special kind of membership travel club – become a member of MedjetAssist.
They are not an insurance company, they are a membership service provider for air medical transport that flies you home to your nearest hospital or a hospital you choose.
Read a few guidebooks and travel reviews about your destination before you leave.
If a particular place or activity sounds interesting to you, find out if you can book in advance so that you know you will be able to visit a place for certain.
Do not over pack. Everything you need for a one-week to one-month trip you can get into a backpack. Easy-to-wear pieces that match everything else are key, as are clothes that don't wrinkle and don't take up a lot of space.
Learn some key phrases of the language of the places you plan on traveling to.
Even if you mangle a phrase like "good morning," country citizens appreciate your effort and after a smile and a chuckle will greet you with enthusiasm.
You don't have to learn a foreign language but it helps to buy a mini language dictionary and study some words on the plane.
Split up the places where you plan to carry your cash and credit cards.
Put a card and some cash in your suitcase, some in your purse if you carry one, and the rest in a money belt.
Be critically aware of these items at all times.
Hide them well whether or not you are carrying them with you.
Above all, stay safe while traveling.
Temporarily sign up with your cell phone company for a temporary international plan for your Smartphone.
By taking this step, you keep up access to apps and maps that makes finding places easier to find and navigate.
You've gotten your vaccination shots and are learning about what else to do.
With some planning and some easy-to-access research, you will be all set. Have fun!
New cultures, new food and new adventures start the moment you begin your flight.
Prepare yourself for new ways of doing things and stay patient and in good humor.
How To Avoid (And Deal With) 5 Common Travel Diseases
We have been in Thailand for 3 weeks now, and decided to update all the vaccinations we need at the Red Cross in Bangkok.
While traveling the world, your body is introduced to many new bugs and bacteria's, some of which are more dangerous than others. How to eat well on the road
Therefore, today we are going to share 5 common travel diseases, what they are, how to avoid them.
Please remember, this post is not meant to scare you but remind you to take precautions so you can travel safely and happily.
Malaria
Malaria is a serious disease caused by parasites. It's fatal if left untreated.
Malaria is transmitted by a bite from a malaria-infected female mosquito.
More than 100 countries are in the danger zones of Malaria (India, Central and South America, SE Asia, Middle East and sub-Saharan Africa).
Sometimes it can be difficult knowing how bad the malaria is in some places, and it differs between what every doctor says as well.
One doctor advised me to take malaria pills in Malaysia but not in Vanuatu, another said I didn't need them for any of the countries, which can make it a tricky decision since the side effects of the pill are really horrible and you don't want to take them when you don't need them.
There are several different Anti-malarial drugs to prevent and treat Malaria.
The choice of which drug to use depends on side effects, the malaria type and which drugs the parasite is resistant to in that area, so make sure that you get the appropriate drug for your situation and destination.
Malaria pills aren't 100% effective.
Learn how to protect against mosquitoes.
To be extra safe, sleep under a mosquito net, use insect repellents (make sure it has DEET) and wear long pants and shirts in the evening or when walking in places with a lot of mosquitoes.
The side effect of taking malaria pills can sometimes feel just as bad as having malaria, so my suggestion is to take the drugs ONLY if you really know that there will be malaria where you go.
While at the Red Cross in Bangkok a few weeks ago, they told us that they don't give out malaria pills anymore because of the side-effects etc.
It seems like things are changing, and doctors don't just randomly hand out pills as much anymore – best thing is to not take them, just be smart, use common sense, and take the right precautions when traveling in affected areas.
Travelers Diarrhea
Travelers diarrhea is exactly what it sounds like – frequent diarrhea (NOT a Bali Belly or Delhi Belly).
A foreign bacteria or bug enters your system, most often from contaminated food and water.
Many travelers also get upset stomachs because of the sudden diet change.
Spicy food often causes an irritated bowel and you get diarrhea. When this happens, stay hydrated and don't eat any spicy food.
It can happen anywhere, but the risk is higher in developing countries in Africa, Middle East, Asia and Latin America.
Always drink bottled water, don't even brush your teeth in tap water if it's not drinkable, and keep your mouth closed when showering.
If you're unsure whether the ice is from tap water or bottled water, don't risk it but ask for no ice in your drink.
Stick to cooked food, especially make sure that the meat is well cooked.
Other food to be careful with is fruit (preferably peel it yourself) and seafood.
Always carry a disinfection gel around and wash your hands with it a few times a day, especially before eating and after having dealt with money.
If the damage is already done, then the best way to stop it is to have Imodium and Pepto-Bismol to stop it.
If the diarrhea doesn't go away and/or gets worse, seek a doctor.
It's better to be safe than sorry, and your doctor can give you advice on what to eat and the local remedies for diarrhea.
Cholera
Cholera is a severe bacterial disease affecting the intestines, creating vomiting and watery diarrhea.
The disease is fatal if left untreated. It's an extreme type of travel diarrhea.
The germ is spread by drinking contaminated water or infected food.
The source of the contaminated water is often due to other cholera patients' diarrhea let through into the waterways.
Remember that even shellfish living in affected waterways can cause this infection.
This disease can be found in Indonesia, Asia, Africa and Eastern Europe.
There is a drinkable vaccine (Dukoral), two doses will keep you safe for two years (with the second dose taken a week after the first).
Use the same precautions as for normal Travel Diarrhea.
Hepatitis A & B
Both Hepatitis A and B are viral infections of the liver, however Hepatitis B is transmitted differently and it takes longer to get well.
The most common transmission for hepatitis A is via contaminated food and water.
The virus breaks down in the discharge and spread via contaminated water that people drink, as well as food that has been in contact with contaminated water.
Often you don't notice that you're infected because there are little to no symptoms and the symptoms can come a long time after you've been infected (Hepatitis A 2-6 weeks, Hepatitis B 2-6 months), but the symptoms can also make you feel sick for months.
Typical symptoms are nausea, fever, malaise and abdominal problems.
Hepatitis B is transmitted via blood – blood transfusions or needles – and sex with an infected person.
Most common in less developed countries and regions with poor hygiene standards. Africa, Southern Asia and Latin America are common places, but it exists everywhere.
Vaccinations are 95-100% effective when taken at least 4 weeks prior to trip.
A second vaccine (Havrix) boost 6-12 months later and then it lasts for the next 20+ years.
There is a vaccination that covers for both hepatitis A and B called Twinrix.
This one has to be taken 3 times for 20 years of coverage:
The second one 1 month after the first, and the third one 6 months after the first dose.
Typhoid Fever
A bacterial infection in the intestines, and sometimes the bloodstream.
It's transmitted by contaminated food or water with salmonella.
Typical symptoms are severe headache, nausea, massive loss of appetite and fever.
It exists everywhere but the risks are highest in poor countries in Asia, Africa, Central and South America, as well as in the Indian subcontinents and Mexico.
The vaccine is only between 50-80% safe so stay away from water that could be contaminated (like tap water) and uncooked food.
Take the vaccine two weeks before travel.
Well, there you go – not the nicest article to read I know, but it is important to educate yourself on what is out there, so you are prepared while traveling.
Staying Healthy While Traveling Abroad
Did you know that the percentage of US citizens traveling on an international basis rises every year?
Some of those passengers might be interested in traveling abroad to spend great vacations, while others may want to travel abroad to attend business meetings.
Whatever the case is, one thing is for sure, you need a travel checklist.
You are going to make it worth traveling by doing these three best things that will help you stay healthy:
Safe Trip: Staying Safe While on Vacation
Traveling Abroad
Be Proactive to stay healthy
You have decided to spend your specific number of holidays with family.
The next step is to take all the necessary steps toward the preparation of the same.
Being proactive will be helpful for you as well as your family.
To start off with this, finalize the destination first.
If you are confused as to which country to visit, you can always consult professionals online.
They will explain the cost of going to each destination as well. Once the destination has been decided, it is important to learn as much about it as possible.
Since you will be spending a specific number of days in a place you never visited, you should ensure that you have prepared well for any health risks that may come your way.
If there is something dangerous, then make sure that you have got all the safety precautions beforehand.
Some places are prone to natural disasters.
And if you have a lot of concerns about this, then it is better to choose some other destination that is as beautiful as this one.
Besides this, know the culture of the country in advance, so that you can pack your dresses and belongings accordingly.
Be Prepared
Obviously, there is no one who wants to take medicines or first aid box with them while going for an exciting trip.
However, you never know when an illness or injury knocks your door even when the rest of the family is enjoying every bit of the exciting journey.
To avoid any unfavorable situation while you are on the go, it is necessary to deal with it by getting prepared for it.
We all know how unexpected an illness can be.
Therefore, make sure that you pack all the necessary things.
This includes a health kit that comprises of medicines such as, anti-diarrhea medication, cough syrup, and antihistamine.
Keep all of them in your own bag pack without worrying about the injury or illness.
Be Protected
Now that you have learnt how keeping a health kit with you can reduce your worries of getting injured or ill, there is still something you should focus on, i.e. your protection throughout the trip.
Of course, this mainly depends on the destination you choose.
So, for instance, you want your family to explore some forest areas, then you are required to keep some insect repellents and other related items with you.
Other things to help you get protected include casual clothing of cotton trousers and long-sleeves shirt, and hand sanitize to keep the bad bacteria away from you.
(photo credit: 1)