Things to do in Kentucky – Bordered by the Ohio River in the north and the Appalachian Mountains in the east, Kentucky is home to some of the most breathtaking scenery in America.
As well as this, it is home to several major cities, each with their own distinct and unique vibe.
Yet somehow Kentucky is often overlooked when planning a tour of the country.
This southeastern state has more than enough attractions to keep even the most avid explorer busy for months.
Here are some of the places you shouldn't miss on your visit.
What's on Offer in the City of Louisville
Louisville is one of the oldest towns to the west of the Appalachian Mountains, being founded way back in 1778 by George Rogers Clark.
It was named in honor of King Louis XVI, as a token of gratitude for his aid during the Revolutionary War.
Nowadays Louisville is perhaps the best place to start your adventure, after all, it's not only the largest city but the home of the most famous event in the state, the Kentucky Derby.
Enjoy a Day at the Races at Churchill Downs Racecourse
The derby itself dates back to 1875 and makes up one leg of the Triple Crown, a horse racing event which only 13 horses have ever won.
The race is held at Churchill Downs each May and is fondly known as the race of the roses, owing to the string of roses draped around the winning horse's neck.
If you're planning to visit outside of derby day, there's an event happening on most weekends.
Have a look at the Churchill Downs website before your visit and book tickets if you want to be sure to gain entry.
It's also handy to book ahead if you're thinking of treating yourself to a little luxury on your visit.
The Millionaires Row and Sky Terrace dining rooms provide fabulous treatment and you can book them online.
Race tickets start at $39 per person and include your entry to the race, a racecard and a meal.
If you'd rather get up close to the action, then a grandstand ticket might be the thing for you.
Find yourself a vantage point and jot down your bets for the day.
Whilst there are always bookmakers on the course, there are plenty of online sites that offer free bets for new users, so it could be worth it if you fancy getting the most bang for your buck.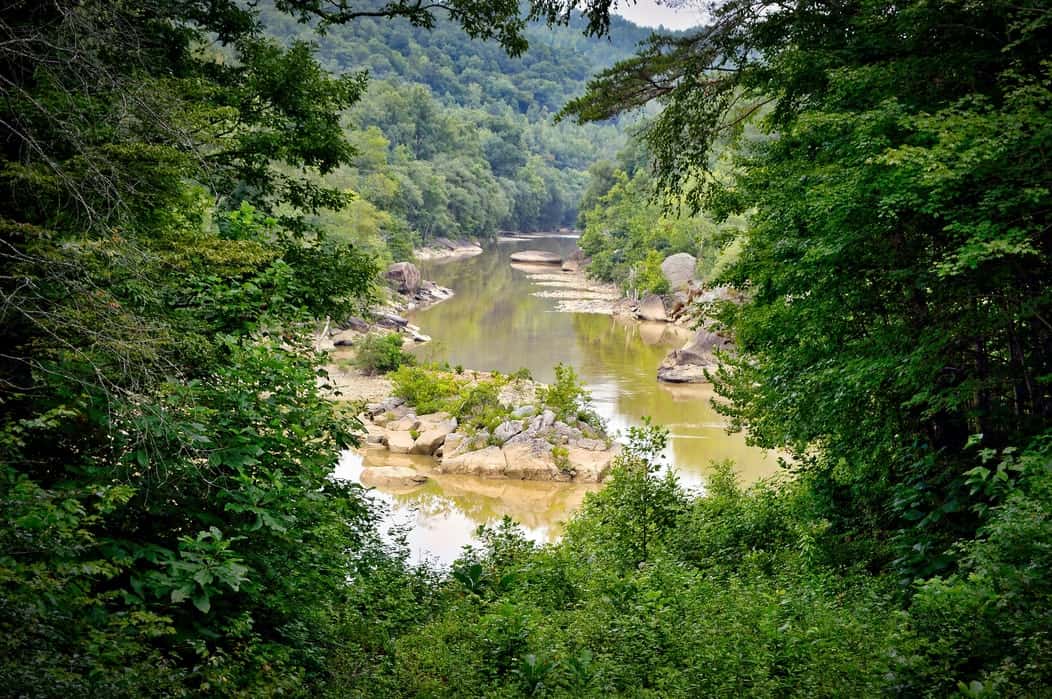 Get Close to the Animals at Henry's Ark
Besides the racecourse, Louisville has plenty more to offer.
If watching the horses has whetted your appetite for more fauna then a small but brilliant attraction is Henry's Ark Zoo.
Situated on the very outskirts of Louisville, this brilliant little spot is completely free, but does appreciate donations so bring some change!
The zoo operates as a rescue, helping exotic animals who have fallen into the wrong hands, or difficult situations.
As such, the inhabitants of the zoo are in constant flux.
Some specimens are young enough to be released, whilst others move on to other zoos and some remain old favorites at the ark.
You can generally expect to see emus, bison, peacocks, a whole host of farm animals, and of course, Henry's enthusiastic dogs.
Hungry? Visit Biscuit Belly
One of Louisville's restaurants that deserves a mention is Biscuit Belly.
If you've worked up an appetite then this is the place to fill your belly.
The menu here unsurprisingly consists of all biscuits, topped with a mouthwatering array of comfort food.
If you're after a true taste of Kentucky then the Rockwell biscuit has to be top of the list, this monstrous meal consists of a feather-light biscuit, topped with perfect fried chicken, slightly melted cheddar and plenty of thick gravy.
Those who like it hot should opt for Fire in Your Belly, which is a favorite with spice-heads from around the world.
This biscuit comes topped with Nashville hot chicken and pickles, guaranteed to make your lips tingle.
How About Lexington City?
While Louisville may be the most populous among Kentucky's cities, Lexington clinches it in terms of horse count.
Known as the horse capital of the world, Lexington went as far as to impose an urban growth boundary to protect the grasslands and pastures where its horses are kept.
Like Louisville, it is also a center for thoroughbred racing, being home to the Red Mile and Keeneland Racecourses.
Moreover, Lexington City is known as the cultural capital for Kentucky, playing host to numerous arts and music festivals throughout the year.
The Kentucky Horse Park
If you're still in the equestrian mood, then perhaps you'll find interest in another aspect of the horse world at the Kentucky Horse Park.
This attraction is the most popular in Lexington as it allows visitors to get up close to the horses and truly experience the many facets of this magnificent creature.
If racing is your primary interest then you can become familiar with some of its greats at the Hall of Champions.
The park acquired a number of thoroughbred, quarter horse, and standard bred racing legends, which take part in daily parades here at the park.
It's quite an experience to be in the presence of one of these famous animals.
As well as this spectacle, there's also a plethora of unusual breeds to be seen around the farm.
Plus, you may check a full stable of bombproof police horses.
Complete your day with a trail ride through the countryside and you'll truly have discovered the magic of the horse capital of the world.
Listen to Bluegrass at the Bluegrass Festival
Lexington is the city at the center of the Bluegrass music movement, so during your stay, you really must watch some live performances.
One event that is truly fantastic is the Festival of Bluegrass which is held every year at the aforementioned Kentucky Horse Park.
It usually takes place on the first weekend in June and features musicians from across the world, who all make the pilgrimage to Lexington for the sake of the genre.
It's comprised of three main stages, alongside a small tent which teaches the art of Bluegrass music.
It's been running now since 1974 and has grown enormously since it's humble beginnings in an old farm wagon.
If you really want to experience country music, this is the place to do it.
The Capital City, Frankfort
Although Louisville and Lexington both dwarf Frankfort, this city is the capital of Kentucky.
It largely serves as the governmental center, owing to its very central location, but it also boasts a few things for keen tourists.
There are a number of museums largely focused around the history of the city and the state, as well as Liberty Hall which is a beautiful preserved 18th-century house, full of typical furniture redolent of old times.
Visit the Buffalo Trace Distillery
If you're in Frankfort you must make it to the Buffalo Trace Distillery.
So named because of the ancient buffalo paths that traverse the Kentucky landscape, Buffalo Trace has been distilling Kentucky Bourbon for some 200 years.
It's the oldest operational distillery in America.
During the prohibition, unlike many other distilleries, the Buffalo Trace Distillery was allowed to remain open in order to manufacture whiskey for medicinal purposes.
Even better, it's now open for the public, so you can be guided around the 130-acre property and learn all about the processes which make this whiskey the most awarded in the world.
Can You Conquer the Kentucky Chicken Trail?
Kentucky is of course, famous for it's unique and delicious Kentucky fried chicken.
If you feel like embarking on quite the journey then there are a plethora of dining spots to die for.
The Harland Sanders Cafe in Corbin should perhaps be top of the list, as it was here in 1940 that Colonel Harland Sanders himself first founded Kentucky Fried Chicken, running the restaurant for the next 16 years.
Next is Kurtz Restaurant, a classic old fashioned joint which has been open since 1937.
Today they continue to serve chicken, as well as a whole host of southern favorites, all lovingly prepared by three generations of the family.
Of course, if you want to experience chicken only, and lots of it, then the World Chicken Festival is the place to go.
Held in London (Kentucky), this enormous celebration of all things chicken takes place each year and sees 7000 pieces of chicken wolfed down by hungry patrons.
Most of the joints on the Kentucky trail take part in the festival to see who will be crowned the Kentucky Fried Champion.
Things to do in Kentucky Nature
Kentucky has plenty of interesting towns and cities full to the brim with culinary and musical culture, however, it truly excels when it comes to breathtaking landscapes.
Lakes, mountain ranges, caves, plains, Kentucky nature has it all.
This harsh and rugged landscape is home to many beautiful plants, wild animals, and picturesque vistas.
Here are some of the best places to spot them.
How to Settle Back into a Routine After Traveling
Mammoth Cave and Diamond Cavern
The longest cave system in the world (that we know of) is Mammoth Cave, aptly named.
There are 652km of mapped passageways in this cave system so far, with more being discovered every year.
Only the most experienced adventurers can explore the whole system, but there are select areas that are open to the public as tours.
There's a well-lit ambulatory tour, as well as a trickier tour that involves crawling through damp and tight passageways.
Both offer a fascinating glimpse into this underground world. Just across the road from Mammoth Cave is a much smaller, but even more beautiful sight, the Diamond Caverns.
You can also take a tour of these caves, made up of ornate chambers with delicate rock formations.
These caves alone should be enough to put Kentucky right at the top of the must-see list of all the American States.
The Land Between the Lakes
This National Recreation area lies between Kentucky and Barkley Lakes, hence its name.
Although this one trickles over into neighboring Tennessee, it's such a beautiful location that it deserves a spot on the list.
If you'd like to embark on a hike then this is certainly one of the best places for it.
The area offers miles and miles of well-maintained paths where you're very likely to see elk and bison in their natural habitat.
those who'd prefer a more sedate excursion, the Homeplace offers a unique look back into the 1850's farm life.
Take a visit to the farm and experience the staff undertaking farm chores in period dress, using tools from back in the day.
Western Kentucky Botanical Garden
If the Land Between the Lakes was a little too far from civilization, then The Western Kentucky Botanical Garden should give you floral satisfaction.
This fantastic garden can be found in Owensboro and features plenty of themed gardens, as well as a selection of local artwork.
The Western Kentucky University Experimental Garden is a must see on any visit as it includes large scale artworks of insects, as well as some fascinating wind sculptures.
The ponds dotted around the grounds make an interesting home for smaller wildlife, as well as a host of waterlilies.
Other sites to see include a herb garden, rose garden, and a perfectly proportioned Japanese garden.
Once you're finished outside, take a break in the gazebo and look out over the magnificent grounds.
How to Settle Back into a Routine After Traveling
Things to do in North Carolina at Night
Red River Gorge
Finally, Red River Gorge. This area is visited by thousands every year because of its unique geological properties.
It can be found in Stanton and is absolutely filled with spectacular rock formations.
Rock climbers, hikers, and other adventurers will love scaling the enormous cliffs and marveling at the views from the naturally occurring red rock bridges.
This area spans for some 12000 acres and takes in an area of thick woodland called the Clifty Wilderness, through which hiking trails wind freely.
If you're after a wild end to your Kentucky adventure, then this is surely it.