Updated:
Fall in love with Morocco – Located at the intersection of Africa and Europe is the world's most amazing country for tourism.
Warm waters of the Mediterranean and Atlantic Ocean, sky-high green mountains, unique civilization, and friendly environment of Morocco make it an unbeatable destination for tourists.
Surf camp Morocco presents to you some major reasons to fell in love with this region: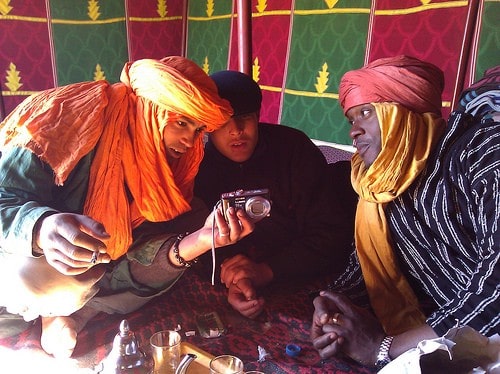 Fall in love with Morocco
Captivating culture and civilization
Despite being an African country and Morocco shows a rich culture which is a mixture of Arab, Middle East, and European civilization.
There is a distinct dominance of Muslim civilization with wonderful mosques and architecture.
People here are open-minded and welcoming.
Morocco has openly welcomed modernization without parting from their divine culture.
Vast Deserts and Camel Trekking
If dehydration, heat, and sunstroke are the first things which come to your mind after hearing the word desert, you need to visit the deserts of Morocco for the brand new perspective about deserts.
The vast deserts of Morocco are peaceful and captivating with plenty of water and food facilities.
Riding a camel through the colorful desert or blazing through sand piles on sand rails makes your experience memorable.
The climate here is moderate with ample rains and storms making it a tourist's heaven.
Best surfing experience in Morocco
Warm waters with breath-taking scenes are the reasons Morocco is the best winter surf destination worldwide.
The waters here are safe and provide challenging waves for all sorts of surfers from beginners to professionals.
There are multiple professional camps like Original surf Morocco which provide exceptional services from learning to challenging experiences.
Besides surfing, you can go boating in the most peaceful waters around the world.
You can explore the beauty of Mediterranean waters or enjoy the peaceful sunset in your private boat or an escort service.
Sky-High Mountains
Morocco contains a network of mountains with Sky-high Atlas mountains in the south, green Rif Mountains in the north and the beautiful Sierra Nevada mountains in the north-west.
From hiking to camping you can enjoy the purest form of nature.
The weather is suitable for tourism with ample rain making it even lovelier.
Not known for its wildlife, but you can find some strange creatures in the mountains of Morocco.
Don't be afraid, all these creatures are friendly and make your experience unforgettable.
Morocco contains the highest mountains of North Africa like Mt. Toubkal which attracts hikers from all around the world.
Hikers love the challenges Mt. Toubkal presents but the joy of reaching the top with amazing weather makes it worth the effort.
A farm high in these mountains with breathtaking scenes from the window and an early morning walk in the natural habitat is the attraction tourist came looking for in Morocco.
Versatile National Parks
The best places for adventure for tourists in Morocco are the versatile national parks.
There is a chain of national parks all around the beautiful country.
These national parks fully depict the versatile ecosystem of Morocco which attracts tourists from all parts of the world.
Some famous national parks include; Toubkal National Park, Ifrane National Park, Dakhla National Park, and Souss-Massa National Park.
The breath-taking landscapes and magical creatures like; mongoose, porcupines, lizards, and viper snakes leave the tourists to spellbound.
Thrilling Beaches
The massive shoreline of Morocco extending over 2000km contains numerous thrilling beaches including; Legzira, La Source, Moulay Bouzerktoune, and Rmilate Beach.
These are the most peaceful and stunning beaches all around the world with appealing opportunities like; horse riding, sea-food, fresh-water swimming, and water sports.
Surf Camp Morocco provides the most amazing service to the surfers from all parts of the world and ensures the facility of challenging and peaceful waves.
The view of the beach is even more stunning in the sunset with sun meeting the water in the periphery and a cool peaceful breeze blowing over the water towards you.
Delicious Cafes and Street Food
An important part of tourism includes native food.
Luckily Morocco with its rich variety of cultures and food never ceases to surprise the tourists with a delicious and unique reservoir of native dishes.
For the conservative tourists, all sorts of continental taste exist in Morocco and for audacious tourists, Morocco's native dishes like harira, turkey, tagine, bissara, and couscous leave an everlasting flavor.
From lavish cafés like Henna Art café, café Le Studio, and Earth café too street food you will find a unique taste distinct to Morocco.
When it comes to international food no place in the world can compete with the diversity and expertise of Marrakech.
From spicy Asian foods to delicious Italian or native Morocco food, you can find all the best foods at one place in Marrakech food market.
Glorious Architectural Heritage
The glorious architectural heritage of Morocco goes back to 110 BC and shows the impact of Muslim civilization as well as western modernization.
There are several stunning architectures depicting multiple realms of Muslims, French, and Portuguese throughout the country.
Morocco had been a central hub of multiple realms which annex to the versatile civilization and glorious heritage of this beautiful country.
Places like Bab Agnaou, Bou Inania Madrasa, and Ben Youssef Madrasa attract the tourists from all parts of the world because of their wonderful architecture of the 12th century.
The marvel of the Roman era, Volubilis not only has archaeological importance it also amazes the tourists with the advancement and intelligence of ancient civilizations. Ideas to Surprise Your Husband
Climate and Tourism
Morocco is located at the crossroads between the Mediterranean and the Atlantic Ocean which explains the mild climate.
With winters like spring and relatively long and lavishing summer period makes it favorable for tourism.
Tourists coming for surfing can enjoy bright sunshine with a perpetual cool breeze blowing from the sea to the coast.
The climate is also perfect for hikers and adds versatility to the rich ecosystem of Morocco.
For the desert adventure, you should wait for spring or autumn which are relatively cold and rainy seasons.
From versatile culture to lavishing beaches, from soaring mountains to a diverse ecosystem, from delicious native food to exciting surf camps, Morocco has plenty to offer to every tourist.