Updated:
Explore Marbella on a Budget, Marbella is known for being a hub when it comes to glamour and excess but that doesn't mean you can't experience luxury for less.
With this in mind, we've put together the ultimate guide to exploring Marbella on a budget.
When to go for the best deals to Explore Marbella on a Budget
The time of year can affect the price of your holiday significantly and so if you want to get the best deal, a bit of careful planning is in order.
One way to save money on your Marbella holiday is to avoid peak travel times.
Flight and accommodation prices sky rocket around the months of July and August, not to mention the Easter holidays.
The sunny climate boasts 320 days of sunshine each year, so you can visit in the cheaper months of June and September without compromising on the beautiful weather.
Where to Stay in Marbella on a Budget?
Accommodation is a cost that you can't avoid, but that doesn't mean you have to pay over and above to stay in Marbella.
The great thing about this luxurious hot spot is that despite the glamorous reputation, there is truly an option for every budget – from affordable hostels to budget friendly self-catering villas, there is something for everyone.
If you are travelling in a large group, a private villa may be the most cost-effective option as you can divide the cost of the accommodation evenly between you.
The larger the group, the bigger the saving.
If you are happy to cook for yourself, you can make huge savings by stocking up on pocket friendly ingredients from the local supermarket, rather than spending money on eating meals out.
If you are a solo traveler, you may want to consider a hostel with kitchen facilities as this will work out far cheaper than a hotel, and you can choose to save money by cooking for yourself throughout your trip.
You might be lucky and score a night at a hostel that is only steps away from the beach.
The best money saving option will depend both on your group size and your personal preference.
A top tip – just by changing the dates of your stay to the shoulder months, rather than July – September, you can save more than half the price on accommodation!
For example, you can get a beachfront private villa that sleeps 4 people, for £34 a night in April.
In August, this same apartment gets bumped up to £83 a night!
Things to Do on a Budget in Marbella
Experiencing all that Marbella has to offer doesn't come cheap, especially with entry fees for most nightclubs sitting at around the €20 mark.
However, there are plenty of ways to save money while enjoying this town to the full.
Marbella is home to some extraordinary beaches (23 in total) that don't cost a penny to explore.
Although, a sun lounger and an umbrella on the Golden Mile will set you back around €6 per day.
Why not go for a stroll around the city? Head to the charming Old Town and see the sights.
Explore the side streets and you will find row upon row of unique boutiques, so why not take some time out to window shop with friends?
No visit to Marbella is complete without a trip to Alameda Park where you can while away the hours, people watching as you stroll through the grounds without spending a penny – only stopping to marvel at the spectacular fountain.
Sightseeing is an affordable way to keep the cost down during your trip, so why not explore the nearby town of San Pedro de Alcantara?
If it's art you're after, there are a number of free art galleries to explore including The Municipal Exposition Gallery, The Bonsai Museum and the Casa Grande.
However, you don't have to visit an art gallery to soak up the culture.
You can see a plethora of street art – as well as multiple statues by Salvador Dali – on the Avenida del Mar.
If you do want to spend the day at a luxury beach club, Plaza Beach is by far the most affordable with beds available from €20 which is a lot cheaper that the €100 price tag that Ocean Club offer.
Pocket Friendly Places to Eat in Marbella
Eating in fancy restaurants can quickly demolish your holiday budget so try to opt for restaurants and cafes that are located off the seafront.
One way to save money on food is to seek out restaurants that locals flock to as opposed to tourist hotspots.
For the cheapest eats, head to the Old Town.
Here you will find excellent tapas and Spanish cuisine that won't make your eyes water when you get the bill.
La Taberna del Pintxo is a popular choice for its unique ordering options.
Waiters walk around with trays of small bites, each one with a price tag – a novel way of monitoring your spending.
Although it's not always advertised, a three-course 'menú del dia' (menu of the day) is offered in most cafés and restaurants for lunch.
So be sure to ask the waiter for it! You'll be able to bag a three-course meal – usually with a drink – for under €15!
Budget Friendly Marbella Nightlife
Marbella is a party town and if you want to mingle with the A-Listers, you will have to pay for the privilege.
Yes, going to a nightclub isn't cheap but a night on the tiles doesn't have to break the bank.
One great way to save money is to visit your local supermarket and stock up on spirits to drink in your villa or hostel before you go out.
If you are prepared to go out early, many nightclubs including Tibu offer free entry for guests that arrive before a certain time.
Some bars in Puerto Banus have no entry fee, such as Linekers.
So, there you have it, if you are travelling to Marbella on a budget, these tips will help you to make your money go further.
La Manga Spain Be a Good Sport
La Manga is a major sports and leisure resort town on the coast of Murcia, eastern Spain.
From golf to go-karting, stuffing yourself with tapas, or simply lounging on the beach, there's something for everything in this coastal town.
Sporty types should be sure to check out La Manga Club.
Golf, cricket, football, rugby, and tennis are all popular activities here, and there are classes for adults and children alike.
Golfers will particularly enjoy the club's three, 18-hole golf courses.
The club also offers extensive spa services – perfect if you've overdone it on the field!
Catch a Wave
Given La Manga's coastal location and its temperate Mediterranean climate, water sports are extremely popular here, which include sailing, kite boarding, windsurfing, kayaking, and jet skiing. Go Skiing in Andorra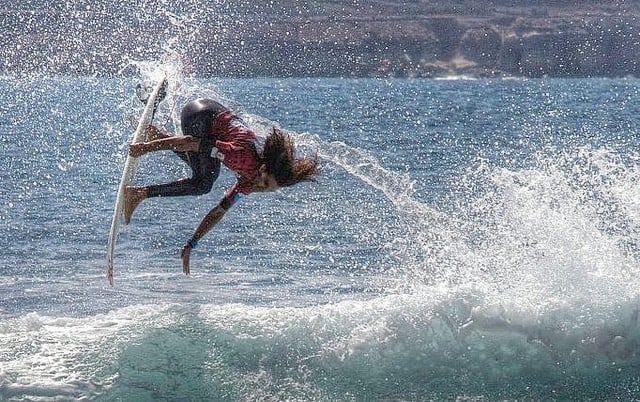 Most resorts offer rentals, as do many companies located along La Manga strip.
La Manga Del Mar Menor, or the Little Sea, is actually a huge saltwater lake that runs along the length of La Manga strip.
Its waters are also reputed to have healing properties, and staying at a nearby resort is the best option for visitors seeking relaxation and recovery.
Go Fish
Divers can enjoy spotting tropical fish, and many dive companies also offer snorkeling and wildlife tours.
Fishing expeditions can also be chartered through your resort or through operators located on the strip.
With 300 days of sun a year, Murcia is known for its beautiful beaches, and they make for great day trips out from a resort.
Get Festive
Check the calendar to see if there are any holidays or fiestas scheduled – these processions and parades are not to be missed.
Shopping in a local market is a fun way to practice your Spanish, but remember that they are usually only open in the morning.
There are also several musical festivals throughout the year.
Dine Out
There are many excellent options for dining out in La Manga, and the marina area has a high concentration of restaurants – the short walk out to the marina is usually pleasant and balmy.
Stopping at a cocktail bar before or after dinner and enjoying the fiery sunset over the Mediterranean is highly encouraged.
From sports to spas, La Manga is a great place for kicking back.