Updated:
Best Ways to Learn Spanish Before Traveling to South America – Spanish is the second most widely spoken native language in the world with about 480 million native speakers.
Learning Spanish can be highly beneficial, especially if you wish to relocate or travel to South America.
When learning a language, everyone wants to start speaking fluently as soon as possible.
The truth is that there is no one secret way to magically learn a language overnight.
Best Ways to Learn Spanish
But there are plenty of effective ways help you learn Spanish and converse with the locals in their mother tongue.
Here are some of the effective ways to learn Spanish for a long-term Latin America trip.
Watch Movies in Spanish
Many tutors will agree that watching TV and movies in Spanish is a great way to learn this language.
By listening, even if you don't understand most of what they say, you will get used to the way the language sounds.
Most importantly, you will actually remember more words that you are aware of.
The next time you hear some of them, they will sound familiar and it will be easier to understand and remember their meaning.
Not to mention that watching movies helps you develop an awesome accent!
Find a Spanish Tutor
There is an abundance of language learning platforms these days so you can easily choose one that suits you.
What's great about these platforms is that you can find a Spanish teacher from Internet and practice your Spanish with them as often as you like.
You can choose a tutor based on their review, how much they charge, and you can even book a free trial at some platforms.
Take a Spanish Course
You can do that either online or in person, in a group or alone.
You can find a paid course or choose one of the numerous free courses available online.
Whichever you find convenient.
Start Speaking Spanish Right Away
Don't wait until you learn a certain number of words or figure out the grammar before you start speaking.
Instead of wasting months on studying the vocabulary and verb conjugations before you start speaking, just start speaking immediately.
Start using Spanish from the very first day and learn everything else along the way.
The sooner you start, the better.
Speaking of that, don't be afraid to misuse a word and make mistakes.
No one expects you to be fluent in Spanish from day one.
Even when you reach an advanced level of Spanish, mistakes still occur and they're nothing to be afraid of.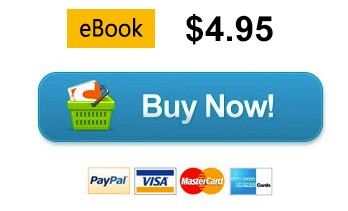 Find the Right Method To Learn Spanish for You
If you want to learn Spanish, it is of utmost importance that you choose the best method for you.
Not all methods will provide the same results for everyone.
For example, if you prefer to learn from books, then do that.
Many people would much rather download an app and learn a language through quizzes and easy exercises.
Others enjoy watching videos on YouTube, etc.
Learning a language should be fun so it's important that you find a method that you enjoy.