Best Time to Visit Florida – Known as "The Sunshine State", Florida is immediately appealing as a vacation destination. Florida's wonderful year-round weather makes it attractive for escaping harsh winters, but it has a lot more to offer than just weather. We'll give you a full guide to visiting Florida, including the best times to visit.
Best Time to Visit Florida
Florida has a distinct tourist season that is mostly influenced by the weather. That being said, the "best" time to visit will depend on what you are looking for in a vacation. Let's look at these factors in turn:
Tourist Season
Florida's high season for tourism is during summer (June to end of August), when the majority of Americans take their summer break (and many international travelers as well). This coincides with hot temperatures and sunny beaches, which drives up rates for lodging and accommodation.
For these reasons, we think the best time to visit Florida is during the shoulder seasons (fall and spring). The weather in Florida is still very pleasant to downright hot during these months, and your vacation will be much more affordable with more accessible accommodations. On top of this, popular tourist spots and beaches see less traffic during these months.
Winter in Florida remains popular for tourism, with many tourists escaping their harsh winters at home. This being said, it can get chilly in Florida during winter, especially at night (and especially in northern parts of the State).
All things considered, there's not a particularly bad time to visit Florida, as long as you know what to expect.
Florida Weather
Florida is a relatively large State from north to south, so the climate differs depending where you are. Most of Florida is defined by a humid subtropical climate, with only the southern tip being defined as a tropical climate. As such, temperatures increase the further south you go (on average), and precipitation levels differ across the State.
Summer temperatures are hot and sunny, with highs reaching around 85-90F and lows around 70-73F. Spring and fall see highs around 75-85, with lows around 55-70. Winters have highs around 65-75, with lows around 50-60. Of course, if you're further South, you can drop these numbers down a bit, and Winter lows become quite a bit chillier.
Florida's precipitation numbers are a bit misleading. When it rains in Florida, it pours, so you'll see high precipitation figures year-round (which are higher in the summer and fall due to hurricane season). However, most of Florida's days are bright and sunny, with periods of torrential rainfall happening throughout the year. Check the forecast before you go, and avoid the area if hurricanes are forecasted.
What to Do in Florida
Now that we've covered the main factors that influence Florida's tourist season, let's get to the fun stuff. How should you fill your Florida vacation? Here are our top picks for things to see and do across this vast State:
Best Time to Visit Miami Beach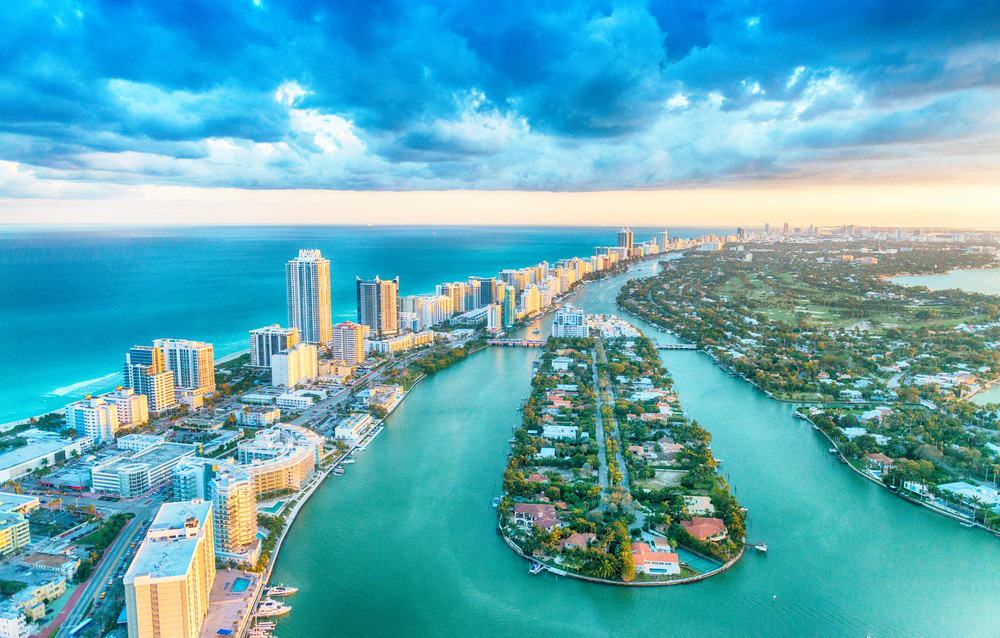 Since Florida is a destination renowned for beach destination, we'll start with their most famous beach-town – Miami Beach. Miami Beach, located along Miami's world-famous South Beach, is a destination that is filled with excitement and things to see.
You've surely seen postcards of the unique art deco architecture along Ocean Drive, which is just steps from the beach. Miami has a strong Latin influence, which comes through in its cuisine, its excellent nightlife, and its general atmosphere.
But be warned, Miami Beach, and especially South Beach, can get extremely busy during peak tourist season. If you're looking for a quiet, relaxing beach vacation, this probably isn't it.
Best Time to Visit Key West Florida
Key West is one of Florida's most unique destinations. Located at the end of the Florida Keys, Key West has a unique island-life that you won't find elsewhere in Florida. As the southernmost point in the USA, it's summer year-round in Key West, and the sprawling beaches and fun towns are a delight. Whether you want to snorkel or scuba dive in coral reefs, swim with dolphins, sip margaritas, or just lounge on the beach, Key West is a top destination to check out.
Best time to visit Everglades National Park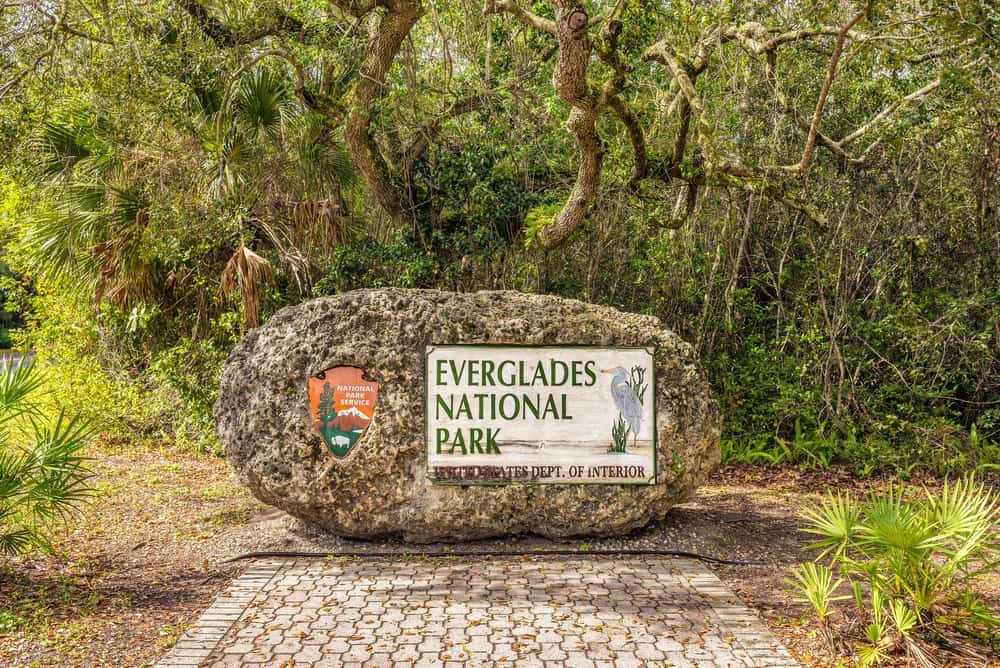 Everglades National Park is a defining feature of Florida's interior, covering over 1.5 million acres of land. The Everglades is a subtropical wilderness area that's famous for its swampy regions and alligators. Much of the area is covered by water, so you may need to book a fan-boat tour to check it out properly (and get a good look at some gators).
That being said, there are also many nature trails throughout the park, given its enormous size. The park can reach sweltering temperatures during summer, and this is also when mosquitoes are most active (especially during evening or after dark).
Best Time to Visit Sarasota
Located just South of Tampa Bay on Florida's western coast, Sarasota is an awesome destination for those looking for a laid-back outdoor vacation. The area is famous for its beaches and piers, and the quaint city of Sarasota is packed with places to eat, drink, and shop. It's a little more "low key" than Miami or Key West, while offering the same lifestyle Florida is famous for.
Best time to visit Walt Disney World
Some things are clichés for a reason, and putting Walt Disney World on a Florida vacation list seems like one of those things. Despite its enormous popularity, Walt Disney World still manages to surprise as a world-class family resort, with plenty to do for children and adults, and rides/attractions with production value unrivalled anywhere else.
Located in Orlando, Walt Disney World features four separate them parks, two massive waterparks, and many resorts for lodging. Its enormity needs to be seen to believed, and it's no coincidence that kids the world over dream of Disney World.
Be warned that the resort gets extremely crowded during peak season (summer), with long line-ups for just about every popular attraction. This combined with the sweltering heat may turn off some.
Best time to visit Key Largo
Located toward the northern end of the Florida Keys, Key Largo is a great way to get a taste of the Keys without actually going that far. It features lush wildlife, fascinating sealife, and is one of the most popular scuba diving hubs in the world.
Best time to visit Fort Lauderdale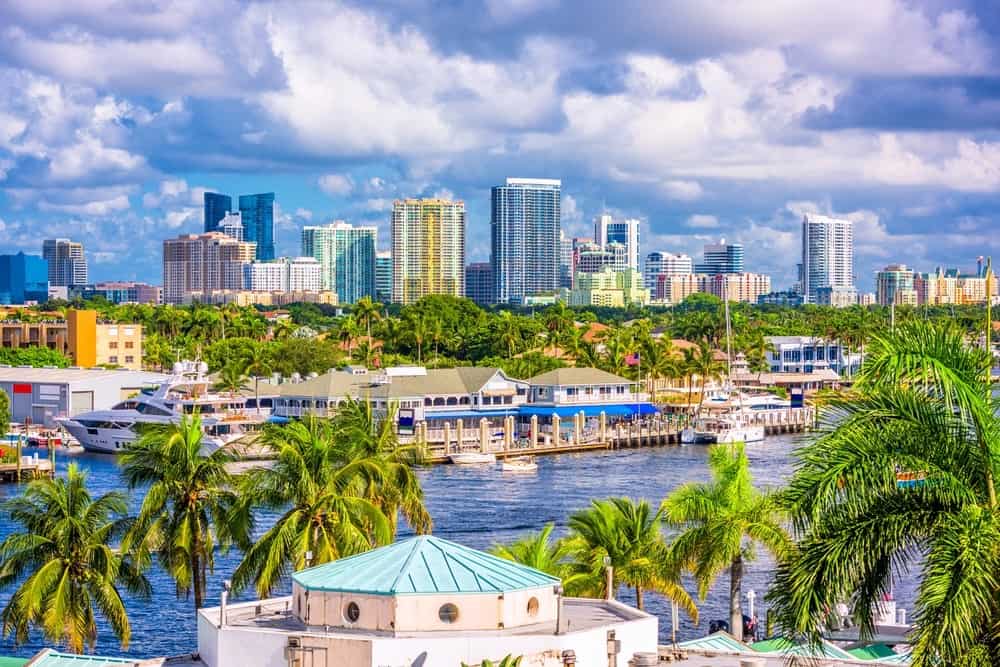 Located just north of Miami, Fort Lauderdale is a good vacation if you want Miami weather without the hustle and bustle. There are still plenty of beaches and natural attractions to explore, with boating canals running through the mainland. You'll find all the comforts of home, with many places to eat and shop. You'll probably want a car when visiting Fort Lauderdale, unless you're right by the beach, because everything is quite spread out. Also take advantage of the areas' many outlet malls, which feature low, low prices!
Best Events & Festivals in Florida
Now that we've covered the top things to do in Florida, let's run down a few of our favorite festivals & events. If you're lucky enough to visit Florida during these popular events, consider checking them out:
Manatee Festival – Taking place in January each year in Crystal River, Florida, the Florida Manatee festival is a town-wide celebration of one of Florida's most interesting sea creatures. The event itself is a festival in downtown Crystal River, with live music, dining, entertainment, and, of course, boat tours to see the manatees.
SunFest – Located in West Palm Beach every April, SunFest is Florida's biggest waterfront music and arts festival. It's a lively festival with a party atmosphere, and some of the biggest names in music perform. Be sure to scoop tickets well ahead of time.
WinterFest Boat Parade – Needless to say, Florida doesn't have a white Christmas, but there's still plenty to do. The WinterFest Boat Parade takes place each December in Seminole, as boats adorned in Christmas decoration, and elaborate boat "floats" parade across the waterfront. The parade is a fun take on the classic Santa Clause parade, and worth checking out if in the area.
Best time to for your Florida Vacation
Thanks for reading our guide to planning your Florida vacation. There's a lot to do in the Sunshine State, with something for every kind of tourist. Remember, the "best time" to visit Florida is really just the best time for you!
FAQs
Will You Find Snow in Florida?
Nope. Although is has snowed in Florida, it's an extremely rare occurrence, even during the dead of winter. Even then, you'd have to be in the northernmost parts of the State. This being said, nighttime lows can be quite chilly in Florida during winter, so you'll want to pack warm gear to wear.
When is Hurricane Season in Florida?
Hurricane season in Florida takes place through summer and into fall, with peak season occurring after August. Even during hurricane season, you can expect warm, sunny temperatures in Florida for the most part, with torrential rain at times. Of course, check the weather report before you go, and avoid the area for vacation if a hurricane is forecasted to roll through.
Best Places to Visit in Florida
Best time to visit Florida
Water Parks In Orlando Florida
Fun Day Trips Orlando Florida