Updated:
Music Festivals of Bangalore India – If you are a sucker for travel and music, just like me, then India won't disappoint you.
Amidst the two extremes of chaos and languidness, lies a constantly reverberating music scene.
Music in India is an orchestra of different genres, beats, and tunes.
During my tour, I found musical groups from all genres.
India came across as a remarkable country for a music aficionado like me who travels to find a rhythm is every corner.
Music speaks a common language, and it touches us in ways which are hard to comprehend.
Amongst several cities, the place that offered me the highest musical ecstasy was Bangalore.
Often termed as the Silicon Valley of India, the place surprisingly brims with music lovers.
Bangalore, recently christened as Bengaluru, has a rich history of music and is a hub for hosting international and national music festivals for more than a decade.
From traditional Hindustani Folk to Rock, from Carnatic to Jazz, many musical schools find their homes in the city.
If your love for music and traveling overlaps like me, then Bangalore India is the place to be.
During my visit, I wanted to find accommodation at a well-connected place like Indiranagar.
So, I checked into one of the OYO hotels in Indiranagar Bangalore and I wasn't disappointed.
OYO Rooms is India's largest branded network of hotels offering budget friendly accommodation throughout the country.
Though a bit hesitant at first, I must admit, I wasn't let down.
The hotel provided all the necessities within my means.
Music Festivals of Bangalore India
Anyway, moving on, I figured out a list of must-attend music festivals for travelers around the globe.
I recommend you visit these to embark on a musical journey in the city.
Storm Festival
Storm Festival is the most authentic camp-out music festival in India.
A one of a kind music festival, Storm Festivals hosts artists from a plethora of genres.
Set out amidst the lush green foliage in the outskirts of Bangalore, the festival is an overjoy for people looking to experience the serenity of nature and the fusion of sounds.
One can camp the whole night overlooking the stars, and there are also numerous side activities to do.
From Indie to Folk and from camp-jams to bonfires, this is a must visit music festival in you are in Bangalore.
Block your calendar: For three nights, around January
Music Ahoy! – Live sets of EDM, Ambiance, Collaborations and the feeling of cohesion
Bangalore Open Air
If metal runs in your blood, then Bangalore Open Air is a treat for all the headbangers.
India's only dedicated heavy metal open air music festival, BOA has hosted some legendary metal bands in the country.
Kreator, Iced Earth, Animals as Leaders and Destruction are some of the bands who have been featured in the festival.
One can also witness up-and-coming metal bands from India who compete for a spot to play at the historical Wacken Open Air.
Block your calendar: For three days, around June/July
Music Ahoy! – Legendary Metal Bands, Mosh-pits, Sound stage
Lakshminarayana Global Music Festival
One of the oldest music festivals in the country, Lakshminarayana Global Music Festival has a history of being hosted in 55 cities around the globe.
Established in 1992, this music festival has seen some of the greatest artists like Bismillah Khan, Al Jarreau, Jean-Luc Ponty and MS Subbulakshmi performing on the stage.
A festival that has displayed talent from different genres like Indian Classical, Orchestral, Jazz, Rock and folk styles makes this festival a must attend for all music fanatics.
This festival has hosted audiences of up to 200,000 at a single festival.
Block your calendar: Around the month of January
Music Ahoy! – Authentic Indian Classical and Fusion of different genres, brilliant Jazz line-up
Ruhaniyat Music Festival
Ruhaniyat brings out Sufi Saints and Mystics from around the world in a one of a kind celebration of music, peace, and harmony.
It was established in 2001 and has since drawn loyal audiences every year.
It is known to host unpopular artists and actual practitioners of mystic traditions.
From folk singers to Wakaris and Qawwals, artists participating in Ruhaniyat aim to deliver a message of global brotherhood.
A chance to witness the finest talents coming from across a spectrum of different cultural backgrounds.
Block your calendar: Around the month of December/January
Music Ahoy! – Actual Practitioners of ancient philosophies; Fakirs, Shabad Singers, Monks
Echoes of Earth Music Festival
India's first ecologically crafted music festival, this is a one of a kind dose of music.
Focusing on sustainable living, this festival aims to promote goodwill through various workshops on wellness and green lifestyle.
With over 40 artists performing last year, Echoes of Earth is a must attend music festival for all nature dwellers who find tranquility in music.
Spanning across various genres, the line-up has seen popular international artists like Youngr, Jordon Rakei, and Alo Wala.
Block your calendar: Around the month of November
Music Ahoy! – Workshops on green living, display of artworks created by principles of recycling
Bangalore showcases a blend of various activities and is a must visit place for anyone visiting India.
During my tour of India last year, I encountered innumerable things to experience.
I am a music fanatic, and I thoroughly enjoyed going to various festivals across India.
The live music scene in India has been sprouting, and since then I have added a lot of artists to my favorite lists of music festivals of Bangalore.
Indian Festivals You Don't Want To Miss! – Holi
I LOVE traditional Indian Festivals – they are some of the best and most fun ways to experience a new country and get an insight into its culture and traditions.
In India, countless festivals are held throughout the year, and during these events the country becomes even brighter and more vibrant than ever.
Although not traditionally known as a party hotspot, India has a proud tradition of offering tourists and locals alike a calendar full of festivals to appeal to every age group.
Here are the ones you should check out.
Here are some odd, beautiful and funny Indian Festivals to check out next time you visit India …How to Travel Green through India
Of all festivals around the world, the one I long to experience the most is Holi.
The most colorful festival on the planet.
The festival is held for 2 days in March every year.
Unlike the Songkran festival in Thailand where everyone throws water on each other, you throw colored powder (and colored water) on each other instead!
The photos from this festival are just gorgeous, so colorful – it really is a photographer's dream!
If you've ever seen footage on television of Indians painted in vibrant colors, running around under water sprinklers, you've probably seen Holi.
Holi is the Festival of Color celebrating the beginning of Spring and commemorating a good harvest from the fertile land.
The Holi bonfire, called Holika, is lit at the major crossroads of cities and used to burn the Effigy of Holika, a wooden depiction of a demon.
Join in the festivities and witness the joy of the Indian people at this vibrant event.
The date of Holi also changes every year but is usually held around February/March.
Diwali
The only reason I experienced the Diwali festival when I was in India was because the taxi driver told us to change our plans and go to a nearby town instead to celebrate "Diwali".
We had never heard of it before and had no idea what we were expecting, but it sounded like a fun idea – and today I'm so glad we went.
Diwali is actually one of India's most popular festivals, celebrated all across the country between mid-October and mid-November.
This man barely had any time to stack the flowers on the thread because so many people came by to buy from him.
Then again it was Diwali, one of the biggest celebrations of the year, and the Marigold flower is an important detail to the festival.
The 5 day long festival is celebrated to mark the triumph of good over evil, and is also known as the festival of light, bringing attention to our "inner light".
While I was in a small town, one of the best places to experience it is in Bangalore.
The festival is even wilder and bigger in Bangalore, so next time I have the opportunity to see it again that's definitely where I will go.
Many others are probably thinking the same thing though, so hotels in Bangalore can book up quickly.
It's better to book in advance so you can be sure you get some place to stay.
Diwali is the most famous festival in India
It is the most important event of the year.
Known as the Festival of Light, Diwali (also known as Dipawali) is a celebration of both the harvest and the first day of the financial year.
Locals place clay lamps known as deepa outside their homes as protection from dark spirits and celebrate the festival by spending time with family and worshipping Lakshmi, the goddess of wealth.
Diwali goes for five days so make sure you get to see as least some of it on your travels.
The date of Diwali changes every year but is usually held in October/November.
Krishna Janmashtami Indian Festivals
Krishna Janmashtami is a festival in celebration of the Krishna god, it's full of events and performances; children dress up as Lord Krishna, and people perform dances depicting the different events in Krishna's life.
The highlight of the festival however, is Dahi Handi, a competition which involves young men forming a human pyramid and climbing on top of each other to reach a pot of curd.
The pyramids can be as tall as 40 feet, with as many as eight layers – and yes, many competitors often get injured.
The festival runs for two days in August or September every year.
Ganesh Chaturthi
Celebrating the birthday of Lord Ganesha, the Ganesh Chaturthi.
Also known as the Great Ganesha Festival, is celebrated by Hindus around the world.
The best place to celebrate this festival is in the state of Maharashtra.
Where the festivities last for 10 days between August and September.
Prior to the festival, skilled artisans prepare clay models of Lord Ganesh.
Houses are cleaned as devotees prepare to bring the Lord Ganesh into their homes and install the deity.
Throughout the festival, special prayers, devotional chanting and singing are performed – along with delicious sweets (apparently Ganesh liked them!).
On the 11th day, the Ganesh statue is taken through the streets in a procession accompanied with dancing, singing and fanfare to be immersed in a river or the sea.
Karni Mata Festival
Not the biggest festival in India, but surely one of the oddest.
The Karni Mata Festival is held twice a year (March-April and September-October) to worship Goddess Durga.
The place to be during this festival is at the Karni Mata temple, a 600 year old temple which is home to thousands of rats.
The rats are believed to be sacred as the soul of Karni Mata is said to reside in the rats.
At 4am the doors to the temple open for worship and blessings, and food is offered to the god.
Eating what the sacred rats have salivated over is considered to bring good fortune, and the same goes for letting them scurry over your feet..!
If none of those are options you're up for, then look out for a white rat, because seeing this rarity is also supposed to bring good luck.
Elephant And Mahout, India:
Elephant together with its Mahout – trainer. Elephants are very loyal to their mahouts and they are often associated with supernatural powers because they control such a big animal.
Ideally, this relationship will not end until either the elephant is sold or the mahout dies.
Many mahouts will spend up to 26 days out of the month with their elephant and the remainder with his family.
Pushkar Camel Fair
Ever wanted to see 50,000 camels in one place?
If so, head to the Pushkar Camel Fair where camels and their owners arrive at Pushkar in November to trade, parade and race their camels.
The event is a traditional style Indian festival that is mainly a carnival, although pilgrims also come to bathe in the lake to be absolved of their sins.
Watch performances from magicians, acrobats and snake charmers or go on one of the many rides available while you wait for the camel beauty contest to start.
Onam
Celebrated in Kerala, the Onam festival lasts for ten days during August and September.
The festival kicks off with elephant processions and the laying of the Pookalam, the floral carpet, in front of every house.
New layers are added each day to the carpet and there are different events and rituals for every day of Onam, ranging from spring-cleaning to the giving of gifts.
The final day has the most events, including ox racing, food eating competitions and feasts.
With spiritualism being such an important part of Indian culture, attending the myriad of festivals throughout the year is a great way to get to know the country and its people.
India tours such as those offered by My Adventure Store often place you near or in these festival areas so it's worth checking them out while you're in town.
You'll be painting yourself with vibrant colors and voting for the prettiest camel in the pageant in no time.
Bangalore – The Garden City of India
Bangalore is a beautiful city alternatively referred to as "The Garden City of India" .
The city will surprise its visitors with the greenery, well maintained gardens and parks with a huge variety of trees and flowering plants.
Bangalore Garden City of India
Bangalore is a major attraction for music lovers who have an interest in authentic Indian Classical Music.
Other features of the city include its swanky restaurants, clubs, cinemas, pubs, shopping malls, carnivals and exhibitions.
While business travelers are lured to the city very often due to its status of being an IT hub of India.
Bangalore is the fastest emerging Cosmopolitan City of Asia, and the temperature remains moderate throughout the year, with beautiful ancient temples that display rich architecture are an amazing sight that makes it one of the most sought out destinations in the country.
Despite the advancement of technology and it acquiring the name of "Silicon City of India" it has managed to retain the traditional way of life and is a visual treat during festive seasons.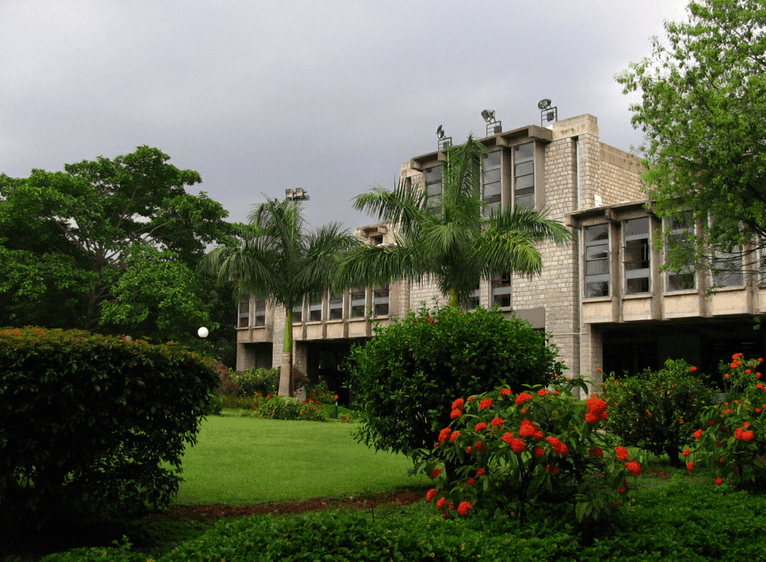 Best attractions in Bangalore
Lalbagh Botanical Garden
The garden was built by its famous ruler Hyder Ali as his private garden in 1760, and spreads over 40 acres of land with rare species of plants and trees.
The Glass House, a replica of Crystal Palace of London, is the highlight of the park.
With over 1000 species of flora and fauna, pools and flower beds, it is a great place to relax.
The Summer Palace
Built in 1791 by then Ruler Tipu Sultan (Gujarat Tourist Attractions) the palace remained his home till his death in 1799.
The palace is mainly built using Teak wood and is adorned with beautifully decorated pillars and balconies.
The ground floor serves as a museum showcasing artifacts and achievements made by Tipu Sultan.
Also known as Tashk-e-Jannat, which means envy of heaven, this palace will take you down the memory lane with its royal ambiance.
Cubbon Park
With an impressive array of fauna and flora, the Park is a landmark spread over 300 acres of land.
The landscape is designed in grand style with rocks, tress, bamboo groves, lush green grass and colorful flower beds.
Vishveshwaraya Museum
This is actually more of a Science Center than a museum.
Each floor has a chosen discipline with a different theme.
The Engine Hall features machinery, engines and automobiles, whereas the Electro Technic Gallery has exhibitions on electronics and communication equipment.
Be prepared to spend more than three hours in the museum to cover the huge collections, such as the Space Gallery or the Gallery of Science for Children.
This boy was playing his flute with an undying passion, and, of course, trying to get some extra cash on the side…
Vidhan Soudh
Constructed in a Neo-Dravidian Style this is considered to be one of India's most glorious buildings.
It houses the Government's Legislative Assembly and offers a mesmerizing view to its visitors when lit at night during holidays.
5 New Delhi Parks and Gardens
India's capital city, New Delhi, contains a number of gardens and green spaces.
When you begin to feel overwhelmed by the hustle and bustle of this metropolis, retire to one of these five lovely gardens for some fresh air and outdoor fun.
Titillate your senses, relax with a quiet stroll or enjoy some of the attractions found in these five New Delhi parks and gardens.
Garden of Five Senses
Located on more than eight hectares in Saidul Ajaib village, the Garden of Five Senses was inaugurated in February 2003.
This garden, which was designed to incorporate features that stimulate all five of the senses, is home to several unique attractions.
Here, you can enjoy 200 different species of plants, including many fragrant, colorful flowers meant to excite both the eyes and the nose.
Other special features of the Garden of Five senses include its many art sculptures, its food and shopping court, its waterfalls and wind chimes, and its solar energy park.
Children can ride in solar-powered miniature cars. You can also rent solar-powered bicycles.
Deer Park
As its name suggests, Deer Park is home to numerous deer.
This park in South Delhi is a popular spot for jogging, walking and picnicking.
The park's deer, which include the native spotted deer or chital, live in a special enclosure where visitors can observe them.
Other animals living in the park include rabbits, guinea pigs, peacocks and other native birds, most of which congregate around the park's pond.
Visitors to Deer Park can also see historical tombs dating back to the Mughal Era.
The majority of the park is well-manicured, with plenty of shade trees, picnic areas, and a play area for the little ones.
Lodi Gardens
The 36.4-hectare Lodi Gardens in New Delhi are among India's most historically valued; the gardens are under the protection of the Archaeological Survey of India because they contain a number of ancient tombs and structures dating back to the 15th and 16th centuries.
The oldest tomb in the Lodi Gardens, the tomb of Sayyid dynasty ruler Mohammed Shah, was built in 1444.
Other important structures in the gardens include the tomb of Sikander Lodi, built in 1517, the Bara Gumbad and its attached three-domed mosque, the Sheesh Gumbad and the Athpula Bridge.
Few structures from this period of Indian history remain standing today, making the Lodi Gardens one of the nation's most valuable heritage centers.
See this website to get great deals on New Delhi hotels convenient to the Lodi Gardens.
Mughal Gardens
The Mughal Gardens can be found to the rear of the Rashtrapati Bhavan, the home of the president of India.
They're open to the public during February only, but make a popular destination for outings during this time.
The Mughal Gardens feature both British and Mughal landscaping styles, and are home to an impressive number of flower species.
Four channels – two flowing north to south and two flowing east to west.
Divide the garden into a grid. Six fountains in the shape of lotus flowers mark the intersections of these channels, and trays of bird seed are placed on special wooden platforms to feed the gardens' avian visitors.
On the west side of the central gardens, visitors will find the Purdha Garden consisting mostly of roses, but also other fragrant flowers like jasmine.
At either end of the main garden, terrace gardens grow on a slightly elevated level; each terrace garden has a sentry post and a gazebo.
The Mughal Gardens are also home to an extensive bonsai collection.
Nehru Park
Named for India's first Prime Minister, Jawaharlal Nehru, this park occupies more than 32 hectares of land near the centre of New Delhi.
Concerts are held here every Sunday morning, as is the city's yearly Bhakti Festival.
Nehru Park is home to a swimming pool, a snack bar, and a life-sized statue of Vladimir Lenin, installed in November 1987.
Members of the Communist Party of India gather here each year to celebrate Lenin's birthday.
The best time to visit Nehru Park is in the spring, when its many beautiful flowers are blooming.
Look out for the small rocks inscribed with quotes from Nehru himself.
Take advantage of the free morning yoga classes offered here.
If you're planning a holiday to New Delhi, you must consider visiting some of the city's beautiful and historic parks and gardens.
Go for a stroll, enjoy a yoga class and take in some of India's historical architecture in one of New Delhi's many green spaces.
How to Travel Green through India
Travel Green through India – Planning any trip is hard, but it becomes even more difficult when you're trying to visit a very large country where you don't know how to identify the most sustainable options.
You want to see everything there is to see, while helping to preserve their natural resources.
Here are just a few ways that you can make your trip to India as green travel as possible.
Best Flights for Getting from Pune to Bangalore
Where to Stay While Travel Green through India
If you're looking into traditional lodgings for your India vacation, you have a few options.
First is the Indian luxury hotel chain, ITC Hotels.
Their website totes a focus on renewable energy, recycling, and maintaining green hotels with a concept they like to call "Responsible Luxury."
Additionally, they have an agricultural business that works with farmers to outsource their products, and provides technological resources.
Their hotels are located in Mumbai, New Delhi, Bengaluru, and more, so you have plenty of options to choose from as you travel.
If you're feeling adventurous, there are alternative lodging options available.
Home Stays are a great way to go for a number of reasons:
They're generally cheaper than hotels, create an experience that is less tourism and more native exploration, and, because you are functioning within the rules of someone else's home, are overall much greener than hotels.
Other options include lodging camps, eco-lodges, eco resorts, and more.
Take into account what kind of experience you want to have, how many people you're traveling with, and the distance from the place you're staying to the attractions you want.
Sometimes, these attractions are a part of your accommodations.
For example, at Kanha National Park in Manji Tola, there is a "safari lodge" where visitors can stay.
What to Do in India
Those who want to visit eco-friendly outdoor attractions are in luck, as India's beautiful landscape offers a plethora of options.
From wildlife excursions to national parks in Gujarat India to tribal tours, there is always a sustainable way to spend your day.
Eco tours are a great way to experience the nature of India without harming the environment, and they provide a unique look at the culture of the country.
For the thrill-seeker, there are even more exciting ways to see India.
Eco adventures will get your heart racing while you take in the sights with activities like kayaking and biking.
Of course, there is something for every age and physical ability, so if amusement parks and festivals are more your kind of adventure, you'll have plenty of options as well.
There are so many places to explore and so much culture to absorb, chances are you'll have a hard time narrowing it down.
The cows are holy in India and are allowed to be anywhere.
This one is hanging out with the sunbathers at the beach.
How to Get Around in India
Planning out what you want to see and do ahead of time is important, so that you can cut down on travel that is harmful to the environment.
While it is probably necessary to fly into India internationally, with enough time and resources, you will find there are many options to get around within the country in a green fashion.
There are a number of creative ways to get from place to place in a big city, so if you're up for it, look into trying those out first.
Bike tours and travel are fairly popular, although there are a number of safety concerns to take into account, especially in big cities.
If you're not an experienced biker, you may want to consider short trips with a group lead by a professional.
Options for bike tours can be expensive, but it's a unique and very sustainable way to see as much of India as possible.
The jungle was full of greedy monkeys choking down as many bananas as they could fill their mouths with.
The sad thing is that during the rain season when tourists stop coming, the monkeys haven't learned how to get their own food, and many starve.
When considering how to travel long distances or just get from place to place within a city, you'll want to look into the metro and railroad systems.
The larger cities like Mumbai, Bengaluru and Chennai have urban railway systems, and there are trains that run between cities and across the country as well.
Taking a train is a great way to see the country while seated comfortably, as well as the cheapest (and greenest) way to travel overnight.
There are many ways that you can leave India as beautiful as it was when you arrived.
Use these suggestions as a starting point, and be flexible when it comes to planning your vacation.
Go out and experience this vast country for yourself.
Guide To The Golden Triangle, India
One of the most memorable trips I've done in India was the Golden Triangle, a triangular route between Delhi, Agra and Jaipur – some of the most interesting cities in Northern India.
It was a unforgettable experience, and while it's definitely possible to do the trip on your own, I enjoyed the tour and managed to see so much more in a short period of time than I normally would.
Tours to the Golden Triangle in India, so if you don't have a lot of time on your hands I recommend taking a tour instead.
From colorful cities, royal palaces and vibrant markets and bazaars, the Golden Triangle in India really gives travelers a good dosage of culture, tradition, history and beauty…
Delhi, City Of Seven Capitals
Said to be one of the oldest cities in the world, Delhi is a melting pot of the past and present, chaos and order, wealth and poverty.
Exploring the city is an overwhelming but incredible experience.
There have been at least seven major capital cities around the present-day Delhi (the first dating back at least 3,000 years!), giving the city its nickname as the "city of seven capitals".
The most popular attraction in Delhi is the Red Fort, a beautiful sandstone fort with several unique buildings, all with their own stories to tell.
Delhi has many beautiful buildings, monuments and museums to visit, but one of my favorites was the Gurudwara Sis Ganj, an important Sikh place of worship.
It's an oasis of peace and calm away from the chaotic streets of Old Delhi, and the complex is very beautiful.
Finally, another must-see is Jama Masjid, India's largest mosque, and known as one of the 7 wonders of India.
Wandering the streets of Delhi and exploring the differences of the New vs Old part of the city is a great way to soak up the culture and way of life of the people living there.
If your Newmarket Holidays tour allows you some spare time in the evening, I highly recommend a shopping spree at one of the shopping malls in Delhi!
Agra, City of The Taj Mahal
Agra's main attraction may very well be the most famous and recognizable attraction in the whole of India: Taj Mahal.
The Taj Mahal is unique and beautiful in every way, from its romantic and touching story to the changing colors that are said to signify the changing moods of a woman; like a jewel, the Taj Mahal changes from pinkish in the morning, milky white in the evening and golden by moonlight.
Built by the Muslim Mughal Emperor Shah Jahan in 1631 and 1654 as a mausoleum for his favorite wife, it's an amazing piece of Mughal architecture.
Another beautiful place to visit in Agra is Agra Fort, a red sandstone fort where Emperor Shah Jahan, who built the Taj Mahal, was imprisoned by his son Aurangzeb, from which he had a view of the building erected for his deceased wife.
Shah Jahan is said to have died in the Musamman Burj, a tower with a beautiful marble balcony.
There is a secret room called the "mirror chamber" which most people aren't really supposed to see, but if you get the chance I highly recommend you bribe the guard 😉 to let you in so you can see the incredibly beautiful bathroom, decorated by thousands of tiny mosaic mirrors, that sparkle from the light of the candles the guard holds when circling the room.
Finish the afternoon at one of the many rooftop restaurants with views overlooking the city and the milky white Taj Mahal.
Jaipur, The Pink City
Walking through Jaipur's markets and bazaars is a chaotic but fantastic experience, with stalls selling everything from spices and teas to colorful saris, bags and jewelry, and the odd ox cart passing by next to you.
Jaipur is nicknamed the pink city because of its colorful pink buildings, which were originally painted this color to imitate the red sandstone architecture of Mughal cities.
The present earthy red color originates from repainting of the buildings undertaken for a visit by the Prince of Wales in 1876.
Pink is traditionally a color associated with hospitality, so it was the perfect color to welcome the Prince of Wales (later King Edward VII) to the city.
The tradition has been maintained and today all residents in the old city are compelled by law to preserve the pink color.
In Jaipur, make sure to visit Janta Mantar, a UNESCO world heritage site and an observatory built in the 18th century with devices to measure time, predicting eclipses, tracking stars etc.
You'll also find a collection of 12 zodiac sign instruments.
Depending upon the current zodiac sign the relevant instrument can be used.
Another really fascinating place to visit is the Hawa Mahal, a part of the City Palace where the royal ladies could observe the everyday life of the streets on the outside from its 950 windows without being seen.
The cooling breeze that passes through the windows gave the building its nickname "Palace of Winds".
There are many in India who need help – dogs often seem to be forgotten when it comes to this.
Fortunately, there are rescue center who dedicate all their time to help street dogs.
This one has just been picked up and taken to the Animal Rescue Center in Goa.
Exploring The Colors And Flavors Of Rajasthan
India is a country full of life, delicious food and colorful places – some, however, are more colorful than others.
The Rajasthan state of India is especially colorful, with several cities nicknamed for its bright painted buildings, as well as others known for its delicious sweets and romantic atmosphere…
Jodhpur – The Blue City
Looking out over the city from the ramparts of Mehrangarh fort it's easy to see why Jodhpur is known as the Blue City:
most houses are painted in different shades of blue – especially in the north side of the town called Brahmpuri.
This is something the locals are very proud of, but if you were to ask them why the houses are blue, they usually respond by saying it keeps the buildings cool during summer (the city is also famous for its sunny days, giving it a second nickname: the Sun City).
The real reason, however, is said to be that the area is infested with termites, and the insects damaged and destroyed the traditional building techniques where the exteriors were coated with lime wash.
They realized that by adding copper salt into the lime washes, the insects stayed away.
Under certain conditions, copper solutions produce blue compounds, hence the blue buildings.
The Brahmin class could afford this copper solution, which is why some believe that they painted the buildings blue to emphasize their royal connection, as blue is associated with wealth and royalty – who knows, maybe it's a bit of both?
Bikaner – City of Sweets
If you have a sweet tooth, like me, you would love Bikaner.
Famous for its Indian sweets, this is a city where you can truly indulge in sweets and snacks all day long.
Make sure you try the Kesar Kulfi, Gujiya and Bhujia while you're there.
Other reasons to visit Bikaner is its old havelis (Indian mansions) and to go on camel safaris in the desert.
The camel safaris here are less touristy than in Jaisalmer, and the city is known for the best riding camels in the world.
They even hold a camel festival each January with camel performances, races and of course special sweets made from camel's' milk.
The festival begins with a procession from the Junagarh fort, where the camels are decorated in typical Rajasthani attires and colorful saddles.
Finally, it's also worth checking out the Karni Mata temple we wrote about last week in our article about "Indian festivals you don't want to miss".
Jaipur – The Pink City
Jaipur has been nicknamed the "pink city" because of its distinctly colored sandstone buildings, and of course there is also a story behind why they're all pink.
In 1876, Maharaja Ram Sing decided to paint the entire city in pink, the traditional color for hospitality, as a gesture to welcome the Prince of Wales to the city.
The tradition continued, and today all residents in the old town are obliged by law to preserve the pink color.
There are plenty of hotels in Jaipur, and if you're planning to stay overnight you will have the opportunity to see the city in the sunset when the colors are even more intense.
Udaipur – City of Lakes
Nicknamed Venice of the East (like many other cities in the east), Udaipur is commonly considered to be the most romantic city of India.
The charming old & new town has three interconnected lakes; the Fateh Sagar Lake, Lake Pichola and Swaroop Sagar Lake.
Add forts, palaces, lush gardens, the Aravalli Mountains and temples and you can understand why people think it's so romantic.
Jaisalmer – The Golden City
Finally, you have Jaisalmer, or The Colden City, as it's often called, referring to the yellow sandstone buildings the city is made up of that take on a distinct golden glow in the afternoon sunlight.
The Rajmahal Fort and temples of Jain and Laxminath are the main attractions in Jaisalmer, along with the nearby desert and its camel safaris.
The interior of the Fort is amazing, but when the sun sets the best way to see it is from the outside, as the walls turn into honey-gold by the sun rays, adding to the desert fairy tale ambiance of the city.
Getting Wet in the wettest place on Earth: Cherrapunjee
Being soaked alone is cold.
Being soaked with your best friend is an adventure.
As another weekend of travel with Nids and Dris came to an end, I am reminded of these very lines from Emily Wing Smith.
Three days of trekking around the gorgeous hills and valleys of this village, drenched in the fury of the Cherrapunjee rain is an apt reminder to why this land is known as the wettest place on earth.
And had it not been for the good company my best friend, I would have not been able to experience the panoramic beauty of the deep gorges and roaring yet amazing waterfalls of Cherrapunjee.
Cherrapunjee facts first
To reach Cherrapunjee or Sohra as it is locally known, you need to first take a flight to Shillong, the capital of Meghalya, situated in the north-east part of India.
90 minute drive after than through the scenic roads of Shillong is all you need to reach this part of world.
For tourists, the best time to visit for all the outdoor and adventure activities would be in the winter season between the month of November and February.
Standing 486,9 ft above sea level, it receives rains for eight months between March and October with 50% of it pouring in June and July. November to February it is completely dry.
In Between 1973-2012 (40 years), the average rainfall at Cherrapunjee stood at 11,859.4mm or 39.90 feet or 466.90 inches.
That's close to 4 story tall building
Fun part of Cherrapunjee
Our heart was set to travel in the month of June to witness and experience the rain gods at their best.
However, detractors advised us against it and wanted us to travel during the winters like everyone else.
For anyone like them, we have only a few words to say.
"What fun is to visit the wettest place on earth in the driest month of the year?
Come and experience nature's beauty by getting soaked in the glorious rain of Cherrapunjee"
So off we went packed with our raincoats and precautionary meds just in case of an emergency.
Nohkalikai Falls
Words cannot justify my experience of the Nhkalikai falls.
On the first day of our visit a naughty set of clouds decided to not let us witness one of the longest drops in world (1100 ft height).
Luckily on the second day we laid our eyes on one of the most spectacular falls in this region.
Do not forget to ask the locals for the story attached to Nokhalikai Falls
"Splendid"
Nohsngithiang Falls
The seven sister waterfalls as it's fondly called, is about 20 kms from Sohra.
Stay a night here and be mesmerized by the rains playing with the clouds at your feet and feel the calmness of the falls standing right under it to transport your soul to a heavenly abode.
"Captivating Beauty"
Dain-Thlen Falls
A great place to visit especially during the monsoon, there is a legendary story attached to it.
Find the story yourself and explore the nature's love for all things on this planet
"Nature's Canvas"
Mawsmai Cave
When it's about caves, it's always fun. In Mawsmai caves control your excitement, mind your head and wear your shoes to navigate through the low passages of the cave.
Discover the various contours of the cave and feel every bit of it's narrow lanes.
"Fun"
There are dozens of other things to do and see in Cherrapunjee which I will leave up-to you to discover and experience it just like we did.
However I have saved the best for the last, the unique and one of a kind Living Root Bridge of Cherrapunjee.
Living Root Bridges
The one thing you should not miss here is the living root bridges grown over 10-15 years from the roots of rubber trees.
Generations after Generations have passed on to their children the knowledge of creating these bridges by guiding the tree's roots to grow across the river or ravine.
With some as old as 500 years, each of these bridges can hold up to 50 people at the same time and can grow up to 30 meters long.
You should also visit the Double-Decker Root Bridge in Umshiang which is
"Fascinating"
What to buy
Cane and Bamboo handicrafts are a must buy from Cherrapunjee.
During the orange season, you will not only find the sweetest oranges you have ever had in your life but you can also pack in bottles of the famed orange honey.
Another must buy is the famed Meghalaya tea
Spices like cinnamon, pepper are also available in plenty if you find you're calling in food as well.
What to Eat
The local cuisine of any place on this planet should be experienced.
So devour down the pork and rice along with famed Sohra Pulao (vegetable rice).
What you must do
TREK!! TREK!! TREK!! And Trek away!!
So don't wait and visit Cherrapunjee this tiny hamlet for that heavenly walk with the clouds and to get WET like you should!
Sweets You Must Try While Visiting Kolkata
I am not a sweet speaking chap but at times, I can be deceptive.
There is a reason behind it, Kolkata boys are naturally so sweet that when they cry, instead of tears, chasni (the sweet syrup of Rosogolla) flows.
This is not to my credit; this is the kamaal (miracle) of the sweets we eat here in Kolkata.
Whenever I am travelling to another city, another country, or another continent, the highest number of requests comes for Kolkata sweets.
Let's not brag, we are simply the king of sweets, period.
In Kolkata, the Indian state of West Bengal, you will always find Haldiram.
They are a major manufacturer of Indian sweets and snacks.
There are other big names from North India also, each trying to gain a foothold.
We do taste them out, only when we want a change of taste.
Otherwise, why would a Bengali, the inventor of Rosogolla, Sandesh and Mishti Doi even want to eat anything else?
Let me be at my sweetest best and educate you on which sweets you should try out and where exactly to eat them.
While the former is available on a few Yatra blogs and travel guides, the latter is from me, exclusively!
Rosogolla
Those white, floating, spongy delights which Adam brought with him from heaven and handed the recipe over to a Bengali called KC Das.
Since then, this is the most popular sweet of Bengal and it is as omnipresent as God himself, probably.
Every sweet seller in Kolkata would demonstrate his collection at the front because that is what a Bengali would ask for, before anything else.
You would know a good Rosogolla immediately.
It should be floating on the syrup, not sitting at the bottom.
KC Das is still available, rather his descendants are, and they have outlets all over Kolkata.
If you are staying at any of the hotels in park street Kolkata, ask the manager, and he can guide you to the nearest one.
Eat it anytime, anywhere and watch the Bengalis eating it to learn how not to spill the syrup on yourself.
Sandesh
This is probably what Eve smuggled out of heaven, during her expulsion.
Another Bengali sweet seller, Bhim Nag, invented it and since then, it competes with Rosogolla for the first place on a Bengali's eating list.
This white, somewhat dry and delicious sweet comes in multiple variations, something which Rosogolla lacks.
You can find these — listed below. Nowadays, there are new flavors also coming out.
makha sandesh
kalakand sandesh
norompak sandesh
kadapak sandesh
milkcake
If you want sandesh at its purest best, go for either norompak sandesh or makha sandesh.
Unlike Rosogolla which is best eaten warm, Sandesh should be cold or, at least, room temperature.
Bhim Nag (his descendants) has multiple outlets all over the city and you will find one near your hotel in Kolkata surely.
Mishti Doi
Sweet curd… only we Bengalis know how to make curd.
It's naturally sour and sweet; we have perfected this art over the years.
Sweet curd, from a good seller, will simply melt in your mouth.
Just put the spoon in your mouth and feel the bliss.
Sweet curd comes in some variations, Payodhi being one of the popular ones.
However, if payodhi tastes too sweet for you, stick to the pure and unadulterated Mishti Doi.
While you can eat it anytime and anywhere, it is the best when it's cooled in a freezer and served after a hearty lunch.
Not only it tastes good, but it is also a good digestive.
However, avoid Doi after dinner because it might make you cough.
There are several sellers all over the city but I visit Jadab Das at Jhamapukur.
This shop is not mentioned in the Kolkata tour guides of MakeMyTrip or Goibibo or the likes but it is listed on Google.
Lord Chamcham
Ask me not how the Lord came in the name for I shall have no answer!
However, this sweet is somewhat a culmination of two pieces of art, Rosogolla and Mishti Doi.
These finger shaped sweets have a base which is much like Rosogolla but much, much softer and porous.
Then there is a thick layer of lassi or concentrated milk all around the sweet.
This layer carries multiple favoring spices and you would enjoy this sweet and thank me for telling you of this.
Tour guides of Kolkata on Yatra or similar sites often forget to mention this.
Sitabhog – Mihidana
This is a special mention because this is not exactly a Kolkata sweet but it originated in Burdwan.
However, several Kolkata sweet shops sell the excellent quality of Sitabhog and Mihidana.
Made from the flour of a special variety of rice, Sitabhog is white and often looks like the broken ends of your favorite Maggie.
Mihidana is a micro-copy of Bundi (you know what that is, right?) and saffron in color.
While sold separately, mix them and eat them. You will forget all your worries.
Part of the experience of travel is eating what the locals eat.
When visiting Kolkata, be sure to try these variety of sweets.
You will be easily immersed in an authentic experience.
You'll have fun choosing which are your favorites.
(photo credit: 1 – 2 – 3 – 4 – 5 : 1 – 2 – 3 – 2, 3, 4, 5 : 1 – 2 – 3 – 1 – 2 – 3 – 4 )